Comox Origins & Evolution
Comox, located in British Columbia, Canada, boasts enriched history and cultural traditions. The town gets its name from the indigenous Kwak'wala language, with Comox translating into "Place of Plenty"—a reflection of the abundant natural resources that have been instrumental in sustenance for indigenous inhabitants, as well as its eventual settlers. Founded in the mid-19th century as a series of coastal coal mining camps, the community's growth surged during the 20th century. Extended periods of development have seen the city transform into a charming village-like atmosphere breathing urban conveniences.
City's Geography & Demography
Comox lies at sea level along the northeastern coastline of Vancouver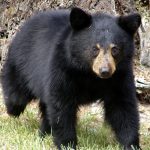 Vancouver Origins & Evolution Located on the western coast of Canada, Vancouver is a vibrant city that beautifully marries natural splendor with urban charm. Its history begins with the indigenous peoples who had inhabited this land for thousands of years before it was explored by Captain George Vancouver in the late 18th-century. Founded in 1886, the city took its name... Island, flanking the Comox Harbour's sheltered waters. The city's geographical allure gets magnified by the Comox Glacier's captivating views it offers. It experiences a mild climate influenced by Pacific currents, making it particularly conducive for outdoor pursuits throughout the year. According to Canada's 2016 census, Comox was home to approximately 14,028 inhabitants and has since noticed a consistent pattern of growth, reflected in the expanding city limits and housing projects.
Cultural & Artistic Landscape in Comox
Comox is particularly recognized for its thriving cultural and artistic scene. It plays host to several community events illustrating its vibrant traditions, including the acclaimed Filberg Festival—an open-air arts and crafts fest that takes place each summer. The city is also home to the Comox Air Force Museum, a testament to its rich military aviation history. Art enthusiasts are drawn toward the Pearl Ellis Gallery, which regularly stages photography, pottery, painting, and sculpture exhibitions from artists across Canada.
Educational & Research Facilities
Comox offers excellent educational facilities, housing both elementary and high schools within its boundaries. The city's network of public libraries encourage literacy and lifelong learning— prime among them is the Vancouver Island Regional Library in Comox. Geographically crucial, the town also hosts the Pacific Biological Station, Fisheries, and Oceans Canada's primary research facility, presenting incredible research opportunities to interested professionals.
Comox's Highlights & Recreation
Comox brims with natural beauty and recreational spots. The city's Goose Spit Park, situated near the estuary of the Courtenay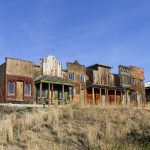 Courtenay Origins & Evolution Located on the east coast of Vancouver Island, the city of Courtenay is a vibrant one that has been carefully cultivated over a hundred years. The initial founding of Courtenay took place in the late 1800s with the arrival of several pioneer families. This development was bolstered by the growth caused by the arrival of the... River, is a prime location for bird-watching, picnicking, and walking. Other noted parks include Marina Park, featuring a beautiful pier, and the Filberg Park & Lodge—historically significant gardens perfect for peaceful ambles. The Comox Marina and Boardwalk remain must-visit locations, offering breathtaking panoramas of the harbour and distant mountains.
Commerce & Conveniences
Comox's charming Downtown presents a range of boutique shops, cafes, and eateries. The Comox Centre Mall houses various stores, banks, and service providers. Seasonal farmers' markets, like the Comox Valley Farmers' Market, attract locals and tourists alike with displays of local produce, homemade goodies, and artifacts. As for postal services, Canada Post maintains an accessible outlet in the town.
Transport & Connectivity
The city of Comox is easily accessible via Highway 19 and Highway 19A. Comox also houses the Comox Valley Airport for those traveling from afar. Public transportation within Comox is mainly handled by BC Transit, which operates several bus routes across the city. With various taxi services and well-maintained biking trails, getting through Comox is a breeze.
Sports Facilities
Comox is a haven for sports enthusiasts. The city's Sports Centre offers arenas for indoor activities—ice skating, hockey, and curling. Further enriching the sporting landscape, the Comox Golf Club presents a challenging 9-hole course with stunning mountain views.
Traveler's Final Take
In conclusion, Comox is a blend of history, cultural vibrancy, scenic beauty, and urban conveniences. Visitors and residents relish its delightful amalgamation of recreation, education, and commerce, offering a unique way of life on the northeastern coast of Vancouver Island.
Must-Visit Spots in Comox
Comox Air Force Museum
Pearl Ellis Gallery
Vancouver Island Regional Library
Pacific Biological Station
Goose Spit Park
Marina Park
Filberg Park & Lodge
Comox Marina and Boardwalk
Comox Centre Mall
Comox Valley Farmers' Market
Comox Valley Airport
Comox Sports Centre
Comox Golf Club