Drayton Valley Origins & Evolution
Nestled in the heart of Alberta, Canada, Drayton Valley is a town with a rich history and a pulsating energy, providing a unique blend of old-world charm and modern vibrancy. The town was founded in 1953 during an oil boom, and it has since then evolved into a diverse and sustainable community with a bustling energy sector. Today, it has a flourishing population and continues to attract families and professionals with its vibrant small-town charm while simultaneously offering big-city amenities. The location has retained its rich oil heritage and north-western roots, offering visitors a glimpse into the past while remaining firmly grounded in the present.
City's Geography & Demography
Drayton Valley is strategically located an hour and a half south-west of Alberta's capital, Edmonton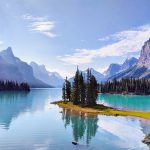 Edmonton Origins & Evolution Located on the North Saskatchewan River in Alberta, Canada, Edmonton is a city with a rich Native history dating back thousands of years to the indigenous tribes that once inhabited the region. European settlers arrived in the late 18th century, starting with the Hudson's Bay Company in 1795. They established Edmonton as a key trading post.... Its geographical position within the North Saskatchewan River Valley lends it a picturesque beauty that reflects the rugged Canadian wilderness. With a moderate continental climate, visitors can enjoy the verdant greenery of the summers, golden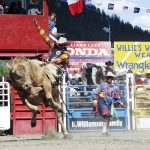 Golden Origins & Evolution Golden, nestled in the Columbia River Valley, traces its roots back to the 1880s when European settlers arrived, anticipating prosperity from the Transcontinental Railroad project. The town soon thrived on lumber, agriculture, and mining, mercifully evading the ghost town fate of many contemporary boomtowns. Moreover, the arrival of Swiss guides in the early 20th century initiated... hues of autumn, and powdery snow-covered landscapes in the winter. As of the 2016 census, the town hosts almost 7200 inhabitants, rendering it an intimate community with a welcoming and neighborly vibe.
Cultural & Artistic Landscape in Drayton Valley
The town houses a rich collection of cultural and artistic centers that contribute to its unique identity. The Drayton Valley Municipal Library offers weekly craft sessions, book clubs, and community movie nights, ensuring events for every preference and age group. The Eleanor Pickup Arts Centre serves as a thriving hub for local theatre and the arts. Moreover, art enthusiasts can enjoy periodic exhibitions at the local gallery, which features works by both established and emerging artists.
Educational & Research Facilities
Drayton Valley is an educational hotbed with several schools and academic institutions catering to different learning periods. Amongst the host of schools, the Holy Trinity Academy, H.W. Pickup Middle School, and Aurora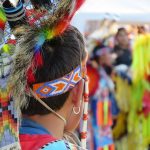 Aurora Origins & Evolution The town of Aurora, nestled within the province of Ontario, was founded in 1795 and has evolved tremendously ever since. Its original settlers, namely Joseph Baldwin and his family, set the foundation for a town rich in history and culture. Over time, Aurora has grown from a small farming community into a thriving town with a... Elementary stand out for their notable contribution to education. For higher education, the NorQuest College offers adult education and employment training programs. The Drayton Valley Brazeau County Fire Services, in partnership with NorQuest College, provides a unique firefighter training program, further enriching the educational landscape.
Drayton Valley's Highlights & Recreation
Nature enthusiasts will find solace in the town's selection of parks including, the Eagle Point Provincial Park, the Blue Rapids Provincial Recreation Area, and the local campgrounds at the Lion's West Valley Park. For a deeper connection with Drayton Valley's past, the Drayton Valley Historical Society's Powerhouse Museum offers intriguing insights into the town's oil-based heritage. The Omniplex, a multi-structures sports complex, beckons sports enthusiasts and families seeking fun-filled activities.
Commerce & Conveniences
Down the main street in Drayton, visitors can find several locally-owned businesses, boutiques, and food establishments that lend a unique shopping experience. Be it cost-effective thrift shops or cozy coffee houses, the town offers it all. Furthermore, the annual Farmers' Market provides an excellent opportunity to purchase fresh local produce and unique homemade crafts.
Transport & Connectivity
Connectivity within the town is facilitated by the Drayton Valley Transit that provides public transportation services. For those traveling from afar, the nearby Edmonton International Airport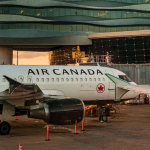 The Historical Significance of Edmonton International Airport Come be a part of the living history at Canada's Edmonton International Airport. Opening its doors for the first time in 1960, this facility has served as a gate to the sky for countless passengers and transport operations. Over the years, it's seen immense growth, playing a critical role in Alberta's economic growth... offers numerous flight options. Additionally, modern highways and transits hubs provide smooth connectivity with other major cities in the region.
Sports Facilities
From large-scale sporting arenas to intimate, community-based sports scenes, the Drayton Valley caters to every sports enthusiast. The Drayton Valley Omniplex houses an indoor ice arena and a curling rink. Additionally, the local Rotary Park caters to soccer enthusiasts, while the Pathway System offers the perfect setup for hiking and biking lovers.
Traveler's Final Take
A visit to Drayton Valley is sure to create memories filled with breathtaking landscapes, historic insights, and fun-filled recreational activities. The town captivates with its unique character, a blend of rural and urban vibes, and a warm, welcoming community.
Must-Visit Spots in Drayton Valley
Drayton Valley Municipal Library
Eleanor Pickup Arts Centre
Holy Trinity Academy
H.W. Pickup Middle School
Aurora Elementary School
NorQuest College
Drayton Valley Brazeau County Fire Services
Eagle Point Provincial Park
Blue Rapids Provincial Recreation Area
Lion's West Valley Park
Drayton Valley Historical Society's Powerhouse Museum
Drayton Valley Omniplex
Drayton Valley Transit
Edmonton International Airport
Drayton Valley Omniplex
Rotary Park
Farmer's Market