Drumheller Origins & Evolution
Nestled in the heart of the Canadian Badlands, Drumheller is a town with unique origins and a colorful history. It was founded in 1911 when Samuel Drumheller won a bidding war for the mineral rights in the region. The small settlement quickly evolved into a bustling coal mining town, with several mines scattered throughout the surrounding valley. Over the years, the economy of Drumheller diversified, branching out into agriculture, tourism, and retail.
Today, Drumheller honors its coal mining past with landmarks such as the iconic Big Drum, a 700-tonne statue of a miner's lamp, and the Drumheller Miners Memorial, a dedicated tribute to miners who lost their lives in the mines. The town has embraced its evolution and reshaped itself as a premier destination for those seeking to explore the prehistoric past, natural beauty, and small-town charm of the Canadian Badlands.
City's Geography & Demography
Strategically located in the Red Deer River valley, approximately 135 kilometers northeast of Calgary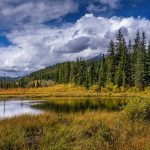 Calgary Origins & Evolution Calgary, located in the foothills of the Rocky Mountains of Alberta, Canada, has a rich and diverse history. Its name originates from a bay on the Isle of Mull, Scotland. It was officially founded as a town in 1884, and by the year 1891, it had elected its first mayor. The development of Calgary was primarily..., Drumheller is a picturesque town surrounded by a striking landscape of rugged hills and badlands. This topography was formed millions of years ago by glacial melting and river erosion, resulting in the unique drumlin terrain. The town is characterized by dry, continental weather with cold winters and warm summers, making it an ideal location for outdoor recreation throughout the year.
Though small in size, Drumheller's population is diverse and welcoming. As of 2016, the town boasts around 8,000 residents known for their resilient spirit, tight-knit community feel, and friendly hospitality.
Cultural & Artistic Landscape in Drumheller
Step into Drumheller's cultural scene and be greeted by a vibrant array of local events, museums, galleries, and theaters. The annual Drumheller Dragon FEST in August features local and international performances ranging from live music to theatrical performances. The downtown core is abundant with art galleries featuring works by local artisans in various mediums.
However, at the heart of Drumheller's cultural landscape is the Royal Tyrrell Museum of Palaeontology, one of the world's largest museums dedicated to the study of ancient life. Acting as a beacon of scientific discovery and exploration, it offers a dive deep into Earth's history featuring some of Canada's most extensive dinosaur fossil collections.
Educational & Research Facilities
Despite its small size, Drumheller is home to several educational and research institutions. Drumheller Valley Secondary School and Greentree Elementary School offer quality education, while The Drumheller Public Library facilitates the thirst for knowledge in the community.
Meanwhile, the Royal Tyrrell Museum fosters research and inspires learning in the field of paleontology, hosting countless researchers from around the world annually. Additionally, the Badlands Science Camp offers children a unique hands-on learning experience in the natural sciences.
Drumheller's Highlights & Recreation
When it comes to landmarks and recreational spots, Drumheller quite literally towers above the rest. The World's Largest Dinosaur, a 26.2 meter-tall T-Rex replica, is an unmissable spectacle that offers a breathtaking panoramic view of the town from inside its mouth.
Aside from dinosaurs, outdoor recreational options abound. The Horse Thief Canyon offers stunning hiking trails with unparalleled views of the badlands and the Red Deer River. Meanwhile, the Bleriot Ferry provides a unique means of crossing the river, connecting travelers to the North Dinosaur Trail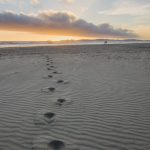 Trail Origins & Evolution The city of Trail, situated in British Columbia, Canada, holds a rich history that traces its roots to the 19th century. The city was founded by prospectors during the Gold Rush era, enticed by its bountiful deposits of minerals, mainly gold, silver, and copper. Later, the thriving mining industry prompted the construction of the Trail Smelter,....
Commerce & Conveniences
Drumheller boasts a variety of shops, banks, and postal services, offering the conveniences you would expect from a bustling town. From authentic dinosaur souvenirs at the Fossil World Discovery Centre Gift Shop to locally sourced produce at the Farmers Market, the commercial life in Drumheller pulsates with the charm of small town living.
Seasonal sales are a common occurrence, with the Drumheller Downtown Sale in August being a notable event. A variety of banks and financial services are available throughout the town, ensuring the financial needs of both locals and tourists are met.
Transport & Connectivity
Despite being nestled in the heart of the Badlands, Drumheller is well-connected to major Alberta cities and towns by a network of highways, making it easily accessible by car. The town's public transit service, the Drumheller transit system, offers reliable transportation within Drumheller, making local exploration convenient. For longer-distance travel, the nearest domestic airport is located in Calgary, with Drumheller Municipal Airport serving local and private flights.
Sports Facilities
Sports and fitness enthusiasts will not be disappointed in Drumheller. The Drumheller Memorial Arena and Badlands Community Facility offer a wide variety of sports facilities, including indoor and outdoor rinks, a fitness center, and a community pool. Furthermore, the town's passion for sports is best witnessed at the Drumheller Dragons Junior A hockey games, a much-anticipated local event.
Traveler's Final Take
Drumheller emerges as a town rich in history, diverse in culture, and abundant in natural beauty. It offers a wealth of opportunities for knowledge enhancements, exploration, and recreation – simultaneously providing essential conveniences, ensuring a comfortable and enriching visit. If you're looking to unearth the rewards of small-town life amidst striking landscape, Drumheller might just be your ideal destination.
Must-Visit Spots in Drumheller
Big Drum
Drumheller Miners Memorial
Royal Tyrrell Museum of Palaeontology
Drumheller Valley Secondary School
Greentree Elementary School
The Drumheller Public Library
Badlands Science Camp
World's Largest Dinosaur
Horse Thief Canyon
The Bleriot Ferry
Drumheller Downtown Sale
Drumheller Memorial Arena
Badlands Community Facility
Drumheller Dragons Junior A hockey games