East Kelowna Origins & Evolution
Originating as a semi-agricultural community, East Kelowna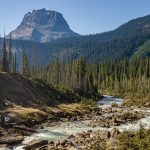 Brief History of Kelowna Situated in the Okanagan Valley, the vibrant and dynamic city of Kelowna has a rich and storied history, which makes it a more intriguing place to visit. The city's name is derived from the Okanagan language word "Kelawnan", which means "grizzly bear". It was home to the indigenous Syilx people for thousands of years before the... in British Columbia, Canada has grown steadily, evolving into a vibrant and unique city less known to tourists in comparison to its better-known neighbour, Kelowna. Initially, it was the natural beauty and fertile lands of the area that attracted settlers in the late 1800s, becoming home to orchards and vineyards. Today, East Kelowna holds an integral part in Kelowna's agricultural roots and still maintains its fruit-laden orchards along with an assortment of wineries.
Over the years, the city has gone through rounds of urban expansion, attracting a mix of residential, commercial, and agricultural development, preserving its historical aspects while growing into a modern, lively environment. East Kelowna's evolution reflects its inherent respect for tradition and progress—an ethos visible in its eclectic mix of heritage buildings and contemporary structures.
City's Geography & Demography
Nestled on the eastern banks of Okanagan Lake, cradled by beautiful mountains and encompassing lush orchards, East Kelowna's geography is awe-inspiring. It's significant to note that East Kelowna isn't a separate municipality, but rather an area within the city of Kelowna. The city's climate is categorized as humid continental, offering mild, relatively dry winters and warm, pleasant summers.
According to recent census data, East Kelowna is home to an estimated population of over 5,000 residents. Making for a friendly, small-town atmosphere, the community is a pleasant mix of couples, families, and retirees, coexisting harmoniously in this idyllic landscape.
Cultural & Artistic Landscape in East Kelowna
Despite its modest size, East Kelowna boasts a vibrant cultural and artistic scene. The annual East Kelowna Artisan Market is a highlight, showcasing the finest local crafts, homemade goodies, and more, filling the air with an infectious creative spirit.
The city's cultural richness doesn't stop there. East Kelowna is home to the Orchard Park Mall and RELIQ Art Gallery, providing a platform for local artists and artisans to display their work. These institutions foster a thriving arts community, adding to the city's overall cultural fabric.
Educational & Research Facilities
Education and research are well-represented in East Kelowna with the distinguished Kelowna Secondary School and Okanagan University College, creating a strong educational environment. Libraries like the Okanagan Regional Library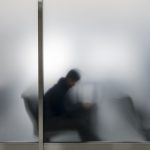 The Historical Significance of Okanagan Regional Library The Okanagan Regional Library holds a special place in the hearts of Canadians, not just as a repository of knowledge but as a symbol of cultural heritage and community. Established in 1936, it is one of the oldest public libraries in Canada, tracing its roots back to the early pioneers who settled in... offer not only a wealth of learning material but also act as community gathering spots.
East Kelowna's Highlights & Recreation
East Kelowna brims with opportunities for outdoor recreation and prominent landmarks. Parks such as the Scenic Canyon Regional Park and Mission Creek Regional Park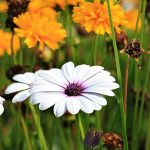 The Historical Significance of Mission Creek Regional Park Named after the Mission Creek that gently flows through its landscapes, Mission Creek Regional Park has stood as a silent witness to the evolution of Canada's history. The Yukon natives were its first frequenters, relying on its resources for sustenance and survival. These indigenous people called it Ta'tla Mun, which translates to... offer miles of hiking trails and calming landscapes for outdoor enthusiasts.
For the culturally inclined, the historic Father Pandosy Mission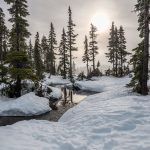 Mission Origins & Evolution Incorporated in 1892, Mission is a small, idyllic city in British Columbia, Canada. Its roots can be traced back to the establishment of St. Mary's Mission in 1861 by Father Fouquet. With abundant timberlands, the area started to develop significantly due to the forestry industry. The introduction of the Canadian Pacific Railway further fostered the city's... and the city's wineries, including The View Winery and Meadow Vista Honey Wines, provide a peek into East Kelowna's rich heritage and dedication to quality local produce.
Commerce & Conveniences
While East Kelowna exudes a laid-back rural charm, it doesn't lack urban conveniences. There's a plethora of shops, ranging from artisan boutiques to larger chains, including Orchard Plaza Shopping Centre. CIBC Bank provides financial services, while Canada Post caters to mailing needs. Seasonal farm markets are also popular, offering local produce directly from local farmers.
Transport & Connectivity
Public transportation in East Kelowna is serviced by Kelowna Regional Transit System, offering convenient connectivity to downtown Kelowna and surrounding areas. Kelowna International Airport
A Iconic Landmark with a Rich History Kelowna International Airport, located in the stunning Okanagan Valley of British Columbia, is undeniably one of Canada's most iconic landmarks. Steeped in history, this airport has played a pivotal role in connecting the region to the rest of the world for over seven decades. Its establishment in 1946 marked a turning point for..., located just a short drive away, ensures national and global accessibility.
Sports Facilities
Sporting facilities in the area include the Apple Bowl stadium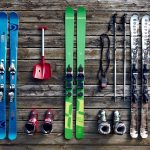 Historical Significance of Apple Bowl Stadium Steeped in enduring grandeur and rich historical value, the Apple Bowl stadium houses numerous stories within its boundaries. Constructed in the heart of Kelowna, British Columbia in the 1980s, this landmark has served as the nucleus for many sporting and cultural events, becoming an integral part of the city's fabric. Since its inception, the... and numerous sports centres, offering everything from swimming pools to baseball fields. Cycling and walking trails are aplenty, promoting an active lifestyle among residents.
Traveler's Final Take
East Kelowna, with its unique character, is a delightful merger of rural charm and urban comfort. Its attractions lie in its humble roots, scenic landscapes, vibrant cultural scene, and friendly community.
Must-Visit Spots in East Kelowna
1. The Orchard Park Mall
2. RELIQ Art Gallery
3. Kelowna Secondary School
4. Okanagan University College
5. Okanagan Regional Library
6. Scenic Canyon Regional Park
7. Mission Creek Regional Park
8. Father Pandosy Mission
9. The View Winery
10. Meadow Vista Honey Wines
11. Orchard Plaza Shopping Centre
12. CIBC Bank
13. Kelowna Regional Transit System
14. Kelowna International Airport
15. Apple Bowl Stadium
16. Seasonal farm markets such as East Kelowna Artisan Market.