Fernie Origins & Evolution
Fernie, named after William Fernie, one of the pioneers of the coal industry in the Elk Valley, is a city in southeastern British Columbia. Founded in 1898, Fernie bloomed in the late 19th and early 20th centuries on the strength of coal mining. The city has since diversified its economy, adding a strong tourism element that emphasizes skiing, fishing, and mountain biking. Its architecture, primarily in the form of heritage buildings, reflects its historical roots and gives the city a distinctive character.
The city has weathered several significant disasters, including fires in 1904 and 1908 that destroyed much of the downtown area. A rebuild following the fires utilized decorative brick and stone, lending a distinctive aesthetic appeal. Today, Fernie is a charming blend of heritage and modernity, with its fascinating history and dynamic growth contributing to a unique, vibrant community.
City's Geography & Demography
Nestled in the Elk Valley and surrounded by the towering peaks of the Lizard Range, Fernie's stunning natural location is part of its unmistakable identity. The city experiences a subarctic climate, with cold, snowy winters and mild to warm summers—a paradise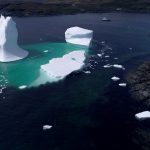 Paradise Origins & Evolution The story of Paradise begins in the late 1800s as a humble farming community. Over the past two centuries, it gradually evolved into one of the grandest living spaces one could find in Newfoundland and Labrador. Paradise was founded and developed along the Trans-Canada Highway's eastern tip, which eventually fueled its development as a glorious commercial... for those who thrive in varying climates and love outdoor adventures.
As per the 2016 Census, Fernie had a population of approximately 5,000 denizens. Its residents are predominantly of British, Irish, and Scottish descent, and English is the most widely spoken language. Despite its small size, the city enjoys a diverse populace, thanks to an ever-increasing number of tourists and immigrants drawn to its boundless natural beauty and welcoming community.
Cultural & Artistic Landscape in Fernie
Fernie's cultural scene is vibrant, fueled by a rich history and hearty local talent. The city hosts several annual events, including the popular Wapiti Music Festival. The Fernie Museum offers a journey into the town's past, while the Arts Station, a renovated historic building, hosts theater productions, music performances, and art exhibitions.
Localized festivals such as the Fernie Mountain Film Festival and Griz Days Winter Festival, pay homage to Fernie's outdoorsy spirit and mountain culture. These events, along with the city's array of artistic and cultural offerings, ensure Fernie is not just a destination for outdoor enthusiasts but also for those with a keen interest in arts and culture.
Educational & Research Facilities
Education in Fernie is comprehensive, with several elementary schools, a secondary school, and the College of the Rockies providing a range of programs. The Fernie Heritage Library, housed in a historic post office building, boasts an extensive collection of books and other resources, serving as a hub of knowledge for the community.
The Elk Valley Field Naturalists conduct research and host presentations on local natural history, while Wildsight Fernie organizes educational programs about the environment. Residents and visitors alike can take advantage of these valuable resources for learning and discovery.
Fernie's Highlights & Recreation
Fernie's spectacular natural setting offers a variety of recreational opportunities. The Fernie Alpine Resort and Island Lake Catskiing are renowned for winter sports, primarily skiing and snowboarding. The city's lush parks, such as the Fernie Provincial Park and Annex Park, offer serene spaces for hiking, picnicking, and wildlife observation.
The Elk River, the Fairy Creek Falls, and the Mount Fernie are must-see natural attractions. Fernie's Historic Downtown, with its heritage buildings and charming streets, is a delightful area to explore. The city provides fun and adventure throughout the year, making it a dynamic destination for travelers.
Commerce & Conveniences
Fernie's economy is steadily growing, driven primarily by mining, tourism, and retail. The city boasts a range of local shops, boutiques, and services covering everything from groceries, clothing, sporting goods, to handmade crafts and art. Fernie also hosts annual seasonal sales events such as Show n' Shine, a haven for car enthusiasts.
Banking services, postal facilities, and commercial offices line the city's main streets, offering all modern conveniences one needs. This thriving commerce, coupled with Fernie's small-town charm, provides an attractive mix of convenience and community spirit.
Transport & Connectivity
Fernie is well-connected, both within the city and to larger centers. The city is mainly serviced by the Elk Valley Transit system, providing public transportation throughout Fernie and its surrounding areas. The Canadian Rockies International Airport, about an hour's drive away, offers connections to larger Canadian cities.
Being located on Highway 3, Fernie is readily accessible by road. With the addition of cycling paths and pedestrian-friendly sidewalks, getting around Fernie is a breeze, whether on foot, by bike, or by bus.
Sports Facilities
Sports are integral to Fernie's culture. The city has extensive sports facilities, including the Fernie Memorial Arena, the Fernie Aquatic Centre, and numerous parks and trails for outdoor activities. Each facility caters to a variety of sports, from ice hockey to swimming, soccer, and tennis, encouraging an active lifestyle within the community.
Traveler's Final Take
Fernie is a city with an unforgettable soul. It is a place where history comes alive in ornate brick and stone facades, where the culture vibrates in music-filled streets, and natural beauty inspires in every direction. Combining world-class recreational pursuits with urban amenities, it's a city that truly has it all.
In Fernie, the changing seasons bring new forms of beauty and recreational possibilities, from skiing down powdery slopes to biking along sun-dappled trails. It's the city that seamlessly blends the tranquility of the Rockies with the vitality of city life, making it a must-visit destination.
Must-Visit Spots in Fernie
1. Fernie Museum
2. The Arts Station
3. Wapiti Music Festival
4. Fernie Heritage Library
5. Fernie Alpine Resort
6. Island Lake Catskiing
7. Fernie Provincial Park
8. Annex Park
9. Elk River
10. Fairy Creek Falls
11. Mount Fernie
12. Historic Downtown Fernie
13. Fernie Memorial Arena
14. Fernie Aquatic Centre
15. Fernie's Show n' Shine Festival
16. Elk Valley Transit routes
17. Canadian Rockies International Airport
18. College of the Rockies