Florenceville Origins & Evolution
Founded in 1855, Florenceville, officially known as Florenceville-Bristol after amalgamation with Bristol, is a small yet charming town nestled in the province of New Brunswick, Canada. It was named after Florence Nightingale, the prominent British social reformer and pioneer of modern nursing. The town has a deep-rooted agricultural heritage, primarily owing to the Saint John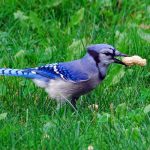 Saint John Origins & Evolution Saint John, located in the heart of the Bay of Fundy in the province of New Brunswick, is Canada's oldest incorporated city and one of its spectacular urban gems. The story of Saint John dates back to 1604 when it was first discovered by French explorers, being officially established as a city in 1785. Its... River's fertile valley. Over the years, Florenceville has evolved from being a significant dairy and farming centre, to becoming globally recognized as the 'French Fry Capital of the World'. Home to McCain Foods, the town garners significant socioeconomic growth from this multinational frozen food company.
City's Geography & Demography
Florenceville enjoys a tranquil location along the Saint John River's banks, in the west-central part of New Brunswick. The town experiences temperate climatic conditions with warm summers and snowy winters. The river flows inland, leading to high annual precipitation, which enriches the region's soil for farming. With a diverse population of about 1,600 people, the town showcases a fusion of cultural revellings while retaining its intimate community essence.
Cultural & Artistic Landscape in Florenceville
Culture thrives in Florenceville, with the town hosting numerous art galleries, museums, and events throughout the year. The Andrew and Laura McCain Art Gallery displays creative works from local and international artists, whereas the Potato World Museum playfully celebrates the town's love affair with potatoes. Various events like the annual Florenceville-Bristol summer Art Festival attracts masses, showcasing music, dance, visual arts, and crafts.
Educational & Research Facilities
Despite its small size, Florenceville boasts of a high-quality education system, facilitated by schools like Florenceville Elementary School and Carleton North High School. The local library, Bristol Library, is a haven for book lovers and researchers, providing a vast collection of literature and digital resources. Ontario Agricultural College often conducts research in the area due to the town's agricultural significance, providing profound insights into the intricate world of agronomy.
Florenceville's Highlights & Recreation
Florenceville offers a host of recreational options for both residents and tourists. The Riverside Park, situated near the river, is a popular picnic spot, offering stunning sunset and waterfront views. Shiktehawk Trail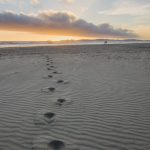 Trail Origins & Evolution The city of Trail, situated in British Columbia, Canada, holds a rich history that traces its roots to the 19th century. The city was founded by prospectors during the Gold Rush era, enticed by its bountiful deposits of minerals, mainly gold, silver, and copper. Later, the thriving mining industry prompted the construction of the Trail Smelter,..., located along the Shiktehawk Stream, is treasured among hikers and nature enthusiasts. Florenceville's historical Old Train Bridge, now converted into a pedestrian bridge offers breath-taking views of the river.
Commerce & Conveniences
Florenceville enables a convenient lifestyle for its residents with a diverse range of commercial facilities, such as shops, banks, and postal services. The town's main street is dotted with various shops selling everything from clothing to hardware. The Farmers Market is a popular destination, offering fresh local produces and artisan goods. Royal Bank of Canada and Scotiabank serve the banking needs of the community.
Transport & Connectivity
The town is well-connected, with Public Transport Service providing commute options for residents. Additionally, the nearby Greater Fredericton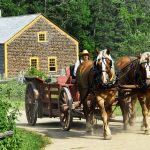 Fredericton Origins & Evolution Fredericton, the capital of the Canadian province of New Brunswick, has a rich history tracing back to its indigenous Maliseet and Mi'kmaq roots. Multiple waves of migration moulded Fredericton's cultural landscape, which began with the 18th-century Acadian settlers, followed by United Empire Loyalists escaping the American Revolution. Fredericton officially became a city in 1848 and has... Airport and Houlton International Airport ensure air transit. The town is located conveniently near Route 2, connecting to Fredericton and Woodstock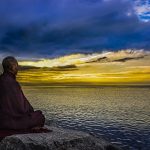 Woodstock Origins & Evolution Established in 1831 as a small settlement, Woodstock, Ontario has evolved into a city with a rich and storied past. It was initially settled by pioneers from the British Isles with an aim to develop a thriving agricultural community, hence earning the nickname "The Dairy Capital of Canada". The city witnessed a notable transformation during the....
Sports Facilities
For sports lovers, Florenceville-Bristol offers facilities like the Northern Carleton Civic Centre, which houses an indoor arena for hockey and skating. There are also several well-maintained sports fields for soccer and baseball, fostering an active community spirit.
Traveler's Final Take
Florenceville, with its intimate charm, myriad of attractions, and warm hospitality, weaves a compelling tale of tradition-meets-modernity. Whether you're into culture, history, art, or simply looking to unplug in a tranquil setting, Florenceville caters to all. From casual strolls along the riverside to lacing up your hiking boots for the Shiktehawk Trail, from soaking in art at the McCain Gallery to witnessing the world's french fry capital – the town offers a unique and enriching experience.
Must-Visit Spots in Florenceville
McCain Foods
Andrew and Laura McCain Art Gallery
Potato World Museum
Florenceville-Bristol summer Art Festival
Florenceville Elementary School and Carleton North High School
Bristol Library
Riverside Park
Shiktehawk Trail
Old Train Bridge
Farmers Market
Royal Bank of Canada and Scotiabank
Northern Carleton Civic Centre