Greater Napanee Origins & Evolution
Staged in the Heart of Hastings and Prince Edward Counties, Greater Napanee is a Canadian town brimming with a vibrant past. Beginning its journey in the 1780s with United Empire Loyalists, the town was initially named Clarkville after George Clark, a prominent industrialist. The community of Napanee, an Indigenous term indicating a place where eels abound, eventually eclipsed Clarkville. The merge of Napanee town and the surrounding townships culminated in the creation of Greater Napanee in 1999.
This historic town is a fusion of colonial and indigenous influences, coalescing into a unique cultural blend. Its architectural heritage integrates Victorian designs and structural remnants from the 19th and 20th centuries, which contribute to its distinct aesthetic.
City's Geography & Demography
Located in Ontario and snuggled along the banks of Napanee River, Greater Napanee is a part of Lennox and Addington County. Vitalized by a continental climate, the town experiences cold, snowy winters and warm, humid summers. This picturesque riverside town encompasses a diverse geographical mix with its stunning water bodies, rural, and urban landscapes.
According to the 2016 census, its population long-standing at about 15,892, reflects a balanced demographic spectrum. The blend of urban sophistication and rustic charm attract a mix of young professionals, families, retirees, and tourists, contributing to an inclusive and vibrant community.
Cultural & Artistic Landscape in Greater Napanee
An essential pillar of Greater Napanee's personality is its lively cultural and artistic scene. The town hosts a plethora of events throughout the year, such as the annual "Big Bright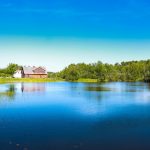 Bright Origins & Evolution Bright, Canada, is the quintessential small town with a rich background and a friendly community spirit. Established in the mid-1800s, Bright was originally a quiet agricultural township in Ontario, rooted in traditional farming practices and a rural way of life. Over the centuries, the city has retained its historic character while also embracing modern development. Today,... Light Show," and the "Waterfront Festival." The area's indigenous roots continue to influence the folk and music festivals.
Both the Lennox and Addington County Museum and Archives, and the Allan Macpherson House maintain a strong connection to their historic and cultural roots. While The Strathcona Paper Center acts as the town's hub for trade shows and performing arts, hosting a plenitude of concerts and theatrical performances year-round.
Educational & Research Facilities
Greater Napanee is home to various educational and research facilities such as Napanee District Secondary School and The Prince Charles Public School. The Napanee Public Library serves as a pivotal research institution, offering an abundance of literary and informational resources.
Greater Napanee's Highlights & Recreation
With a scenic river running through its heart, Greater Napanee is abundant in picturesque natural beauty. Parks like Springside Park and Conservation Park offer idyllic settings for recreational activities. Moreover, landmarks such as The Napanee Town Hall and The Lennox & Addington County Court House echo the town's rich heritage.
Commerce & Conveniences
Downtown Greater Napanee is where commerce thrives, hosting various shops, independent boutiques, and restaurants. The area's banks, postal services, and seasonal sales offer residents and visitors comfort and convenience. Napanee Shopping Centre, a prime hub for shopping, hosts a range of both local and big-name stores.
Transport & Connectivity
Greater Napanee enjoys excellent transport connections. The town is accessible via Highway 401 and is in proximity to both Kingston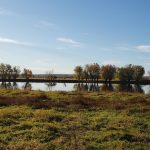 Kingston Origins & Evolution Kingston, commonly referred to as the 'Limestone City' due to its grand 19th-century buildings, was founded in 1673 as a French trading post and fort and has evolved into one of Canada's most distinctive and historic cities. It served as Canada's first capital from 1841 to 1844, and its rich history is reflected in its beautifully... and Belleville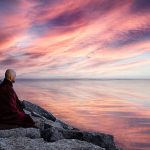 Belleville Origins & Evolution Belleville is a charming, historic city situated by the beautiful Bay of Quinte. Originally inhabited by the First Nations people, this area was first explored by French colonizers in 1615. Belleville was established as a settlement in 1789 by United Empire Loyalists fleeing the American Revolution. Officially incorporated as a city in 1877, Belleville was named.... A network of reliable public transportation ensures seamless connectivity within the town. The nearby Kingston/Norman Rogers Airport offers regional and national connections.
Sports Facilities
Greater Napanee possesses a plethora of sports facilities. Strathcona Paper Centre houses multiple sports facilities, including an Ice Pad, gymnasium, and soccer fields. Additionally, The Napanee & District Community Arena provides a range of sports activities and fitness programs.
Traveler's Final Take
Priming with heritage, natural beauty, and community spirit, Greater Napanee is a distinctive Canadian gem. Its rich historical tapestry, thriving arts scene, and inherent charm make it a haven for residents and an enticing destination for explorers.
Must-Visit Spots in Greater Napanee:
Lennox and Addington County Museum and Archives
Allan Macpherson House
The Strathcona Paper Center
Springside Park
Conservation Park
The Napanee Town Hall
The Lennox & Addington County Court House
Napanee Shopping Centre
Napanee & District Community Arena