Harbour Breton Origins & Evolution
One cannot think about Harbour Breton without considering the area's rich historical tapestry. This town, nestled in the heart of Newfoundland's South Coast, was once known as "Seal Bay" because of its abundance of seal populations. Considered an essential gathering hub for the Mi'kmaq and Beothuk Indigenous people, it subsequently became a significant site during the French and British colonial era.
Harbour Breton's strategic location with well-protected waters attracted the attention of migratory European fishers as early as the 17th century. The establishment of the Jersey Room in the 1700s marked the beginning of continuous European residency and a thriving fish trade. Post WWII saw it evolve from a traditional fishing village into a modern town embracing diverse industries such as shipbuilding, aquaculture, oil and gas.
City's Geography & Demography
Harbour Breton is an intriguing city, located on Newfoundland's south coast with the rugged beauty of the Connaigre Peninsula to the west. Enclosed by the fabled Fortune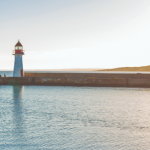 Fortune Origins & Evolution Firstly, let's take a trip down history lane to understand the humble origins of the city of Fortune. Initially inhabited by indigenous communities, Fortune was discovered by European settlers in the early 18th century where it became an important hub for the fishing industry. Over the years, it grew and evolved into a bustling city, maintaining... Bay, Mountains deep-rooted architecture and sea-salt air, it captivates visitors with its exceptional beauty.
The town's population, hovering around 1,700 residents, is a warm, friendly, and welcoming group, characterized by rich cultural backgrounds, mainly of European descent. This mosaic of European lineage and Indigenous roots contribute to the unique charm of the community. The town's climate is subarctic-maritime, characterized by cool summers and chilly winters that emphasize its pleasing nautical surroundings.
Cultural & Artistic Landscape in Harbour Breton
Harbour Breton prides itself on a vibrant culture, shaped by its long history and relatively isolated geographic location. The annual "Harbour Breton Days" event is a celebration of the township's unique heritage, showcasing traditional music, dance, cuisine, and games.
The community center often hosts various cultural and artistic events involving local artists. It also serves as the de facto town theater, staging both local productions and performances from visiting troupes. There are no traditional museums or galleries, but the city's history and culture come to life in many ways, primarily through its oral history and storytelling traditions.
Educational & Research Facilities
Harbour Breton is home to several educational institutions, including St. Joseph's Academy and King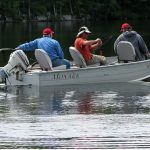 King Origins & Evolution A peaceful hamlet settled in 1801, King boasts an intriguing history steeped in indigenous values and rich European influences. Originally inhabited by the Huron-Wendat natives, King was later integrated into British society when Governor John Graves Simcoe divided Upper Canada into townships, King being one of them. Over the centuries, it transformed from a farming colony... Academy. The latter has a unique focus on traditional industries of the area — fishery and forestry — and works closely with local businesses to provide internships and work training programs for its students.
In the realm of research and development, the Harbour Breton Regional Aquaculture Centre stands out. It serves as an important research and innovation hub for Newfoundland's aquaculture industry, looking at improving and developing new sustainable methods for fish farming.
Harbour Breton's Highlights & Recreation
The Otter's Pond Hiking Trail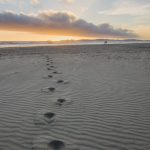 Trail Origins & Evolution The city of Trail, situated in British Columbia, Canada, holds a rich history that traces its roots to the 19th century. The city was founded by prospectors during the Gold Rush era, enticed by its bountiful deposits of minerals, mainly gold, silver, and copper. Later, the thriving mining industry prompted the construction of the Trail Smelter,... leading to the beautiful Otter's Pond is an attractor for nature enthusiasts. The untouched wilderness, lacing the stunning trail, offers an unparalleled view making it a popular spot for both locals and visitors.
For the more adventurous, the high hills and picturesque coastline allow for diverse recreational activities, such as ATV riding, kayaking, beach volleyball, picnicking, and boating. The Community Park with its picnic areas, playgrounds, and sports fields also provide a space for families to enjoy.
Commerce & Conveniences
Harbour Breton has a vibrant commerce scene. The town offers a range of shops and supermarkets like North Atlantic YP and Powell's Supermarket, meeting the daily needs of town dwellers. Furthermore, banking facilities, a post office, hair salons, and local seasonal farmer's markets add convenience and a touch of comfort to this peaceful community.
Transport & Connectivity
In terms of transportation, Harbour Breton is well-served by the Burgeo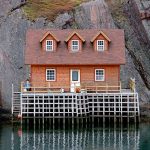 Burgeo Origins & Evolution From its inception as a tiny fishing settlement to its modern status as a travel destination, the city of Burgeo in Newfoundland and Labrador, Canada, has undergone a fascinating evolution. Founded by European fishermen in the 18th century, Burgeo quickly expanded due to its location, which provided ample fishing opportunities. The 19th century saw the establishment... Highway and the Route 360. Gander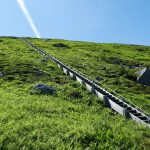 Gander Origins & Evolution Nestled within the northeastern part of Newfoundland Island, Gander is a charming Canadian city with a rich aviation history. It was established in the late 1930s as a strategic location for a major international airport, now known as Gander International Airport. During the Second World War, the town served as an important refuelling point for military... International Airport, around three hours away, is the closest major airport. However, the local airstrip, Harbour Breton Airfield, provides general aviation services. By sea, regional ferries connect the town to other isolated communities of Newfoundland and Labrador.
Sports Facilities
The local arena, Central Stadium, plays host to various sports events in the area like minor Hockey leagues and other recreational activities. With indoor and outdoor facilities, it also offers space for soccer, basketball, and other physical activities, allowing the residents to maintain a healthy and active lifestyle.
Traveler's Final Take
Harbour Breton, embedded with lengthy history and clothed in unspoiled natural beauty, provides tourists with an authentic Newfoundland experience. Its charming nautical ambiance, enriched culture, invigorating recreational activities, robust community spirit, and convenient amenities make it a delightful destination, offering intimate connections with nature and undiluted slices of local life.
Must-Visit Spots in Harbour Breton:
Jersey Room
Connaigre Peninsula
Annual "Harbour Breton Days" event
St. Joseph's Academy and King Academy
Harbour Breton Regional Aquaculture Centre
Otter's Pond Hiking Trail and Otter's Pond
Community Park
North Atlantic YP and Powell's Supermarket
Harbour Breton Airfield
Central Stadium