Invermere Origins & Evolution
Invermere, a hidden gem of the Canadian Rockies, is a charming town steeped in history. Regarded as part of traditional Ktunaxa lands, the area transitioned from a seasonal hunting camp to a permanent settlement with the establishment of David Thompson's trading posts in the early 1800s. The modern town's development as a service center accelerated with the advent of the steam-powered sawmill in 1909, around which the town of Invermere grew.
Today, Invermere is a picturesque mountain town, blending timeless beauty with an evolving mix of boutiques, eateries, and unique recreational offerings. Its history has been well preserved at the Windermere Valley Museum, where archives dating back to the pioneer days paint a vivid picture of Invermere's transformation over time.
City's Geography & Demography
Located in southeastern British Columbia, Invermere lies in the heart of the Columbia Valley between the Rocky and Purcell Mountains. With a moderate climate featuring warm summers and relatively mild winters, it provides year-round appeal for both residents and visitors. Accessible from the Trans-Canada Highway, Invermere offers striking scenic views of Lake Windermere and the surrounding mountain terrain.
With a population of around 3,400, Invermere maintains a small-town ambiance while providing the services and amenities one might expect in a larger city. The area sustains a diverse population that comprises permanent residents, seasonal homeowners, and visitors, fostering a multicultural blend that adds to its vibrant character.
Cultural & Artistic Landscape in Invermere
Invermere's cultural personality shines throughout the year with numerous events such as the "Invermere Music Fest" and the "Valley Appreciation Day". The Pynelogs Cultural Centre, also known as the home of the Columbia Valley Arts Council, hosts several events, including art exhibitions and live performances.
Art lovers would relish a visit to Artym Gallery, which showcases local and international works, or Effusion Art Gallery + Glass Studio where one can admire handblown glass. Live performances can be witnessed at the Invermere Curling Rink, transformed into a theater for the annual summer productions by the highly acclaimed "Invermere Players".
Educational & Research Facilities
Despite its small size, Invermere is home to impressive educational facilities. David Thompson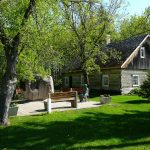 Thompson Origins & Evolution Providing a stellar example of a planned city, Thompson in Manitoba, Canada, was founded in 1956 in response to the thriving nickel mining industry. The city's origins are intricately tied to the International Nickel Company (INCO), which discovered a substantial amount of nickel in the area in 1956 and ultimately led to the establishment of Thompson.... Secondary School and J. Alfred Laird School cater to the town's educational needs. Furthermore, Invermere Public Library, offering a myriad of resources, is a testament to the town's commitment to literacy and learning.
Invermere's Highlights & Recreation
Nature enthusiasts are not left behind in Invermere. James Chabot Provincial Park and the Mount Nelson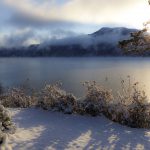 Nelson Origins & Evolution Nestled in the Selkirk Mountains and hugging the shores of Kootenay Lake in British Columbia, Canada, sits the city of Nelson. Founded during the silver rush of the 19th century, Nelson quickly became a bustling epicenter for the mining industry. Over time, while retaining its historic charm, Nelson evolved into a thriving arts and culture hub,... Athletic Park offer vast green spaces for a variety of outdoor activities. For a more laid-back experience, Kinsmen Beach provides a perfect spot for a picnic or a swim in Lake Windermere, complete with stunning mountain views.
Adventure seekers can try whitewater rafting on Toby Creek or skiing at Panorama Mountain Resort. For those keen on more subtle exploration, a therapeutic soak in the natural mineral hot springs at Fairmont or Radium Hot Springs could be ideal.
Commerce & Conveniences
From gourmet grocers such as AG Valley Foods to Canadian Tire for household essentials, Invermere houses several shops making it a convenient place to live or visit. The area also features several banks, Canada Post Office for postal services, and hosts seasonal farmers markets which offer locally produced goods.
Transport & Connectivity
Invermere is well connected with an efficient public transportation system run by BC Transit. Furthermore, the town is just a few kilometers away from the Invermere Airport, making air travel feasible. Columbia Valley Taxi offers local commuting options for easy exploration of the city.
Sports Facilities
Invermere is equipped for sports enthusiasts with the Eddie Mountain Memorial Arena and Invermere Curling Club. Diverse sports events are also hosted at the Valley Fitness Centre and Mount Nelson Athletic Park.
Traveler's Final Take
Whether you seek outdoor recreation, a rich cultural experience, or the tranquillity of a mountain town, Invermere offers a delightful mélange that will satiate every traveler's desire. Invermere's character lies in its blend of geographical appeal, deep-rooted history, vibrant art scene, and abundant recreational options. It's a vibrant town that continually evolves yet retains its distinct charm and allure.
"Must-Visit Spots in Invermere"
1. Windermere Valley Museum
2. Pynelogs Cultural Centre
3. Artym Gallery
4. Effusion Art Gallery + Glass Studio
5. David Thompson Secondary School
6. J. Alfred Laird School
7. Invermere Public Library
8. James Chabot Provincial Park
9. Mount Nelson Athletic Park
10. Kinsmen Beach
11. Toby Creek
12. Panorama Mountain Resort
13. Fairmont Hot Springs Resort
14. Radium Hot Springs
15. AG Valley Foods
16. Canadian Tire
17. Canada Post Office
18. Invermere Airport
19. Eddie Mountain Memorial Arena
20. Invermere Curling Club
21. Valley Fitness Centre
22. Mount Nelson Athletic Park.