Memramcook Origins & Evolution
Memramcook, a bustling small town located in the Canadian Maritimes, is seeped in history and culture. The town, predominantly Acadian, was first established by the Mi'kmaq tribe and named 'Elsipogtog', which translates to 'River of Fire'. Following the arrival of the French in the 17th century, the name was changed to Memramcook, meaning 'variegated' in Mi'kmaq. Settlement in Memramcook flourished steadily, and historical sites like the Monument-Lefebvre and St. Thomas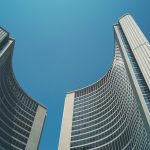 St. Thomas Origins & Evolution St. Thomas, a vibrant city located in southwestern Ontario, was officially named after Thomas Talbot, who spearheaded the area's development in early 1800's. The city's rapid growth during its early history was fueled primarily by the railway industry, with the city serving as a significant railway junction. Iconic rail structures from this golden age, such... de Memramcook Church bear witness to the resilience and rich history of this Acadian community.
The town's landscape evolved dynamically to accommodate an increasing population. In the late 19th century, a railway system was introduced, which ironically, caused an economic downfall because trade and commerce rerouted to Moncton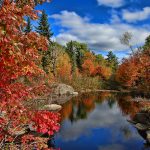 Moncton Origins & Evolution A gem nestled in the heart of Canada's Atlantic region, Moncton is a bustling city that's rich with history and culture. Established as a city in 1855, its roots trace back to Acadian settlers in the 1670s. Today, it stands as the largest city in New Brunswick and a leading cultural and economic hub in Atlantic.... However, the resilient Acadians of Memramcook reconstructed their economy, focusing on agriculture and cultural tourism, ensuring the town thrived once again.
City's Geography & Demography
Located in southeastern New Brunswick, Memramcook borders the PetitcodiacPetitcodiac Origins & Evolution Petitcodiac, an enchanting village nestled at the heart of New Brunswick, Canada, prides itself on a rich history dating back to the 18th century. Originally inhabited by the Mi'kmaq and later by Acadian settlers, the name "Petitcodiac" is Mi'kmaq for "bends like a bow," derived from the peculiar serpentine flow of Petitcodiac River. Over the centuries,... River Valley. It experiences a humid continental climate, characterized by warm summers and snowy winters. The community, despite its small size, is abundant with scenic beauty featuring sprawling farmlands, rolling hills, and breathtaking valleys that turn into picturesque snowscapes during winter.
Memramcook's population, around 5000, largely comprises of Acadians with both English and French as commonly spoken languages. This diverse demographic contributes significantly to its vibrant cultural landscape reflected in its festivals and traditions.
Cultural & Artistic Landscape in Memramcook
Culture vibrates through the very fabric of Memramcook. Each year, the town's calendar is brimming with events celebrating Acadian heritage. The notable Festival de la Sagouine, a theatrical adaptation of Acadian life, and the LeBlanc 20 Miler, a historic road race, draw local and international visitors.
Memramcook is also an artistic haven. The Monument-Lefebvre National Historic Site, which hosts the fascinating Musée Acadian, is a testament to the town's rich Acadian history. The Heritage Belliveau Orchard, apart from its cider tasting sessions, doubles as a theater for live performances and concerts.
Educational & Research Facilities
Memramcook houses two educational landmarks: École Abbey-Landry and Ruddock's Ranch Educational Retreat. The former, a public secondary school, plays a critical role in the delivery of bilingual education. The latter serves as a learning center offering agricultural and environmental programmes, contributing to research in sustainable agriculture.
Further, the Monument-Lefebvre serves as a cultural research center, preserving and promoting Acadian culture and history. The public library, part of the New Brunswick Public Library Service, supports research activities by offering an extensive collection of resources pertaining to various fields.
Memramcook's Highlights & Recreation
Outdoor enthusiasts can delight in the recreational spots Memramcook offers. Fort Folly Point Reserve, with its vast system of trails, provides a chance for bird-watching and nature photography. Le Domaine Blvd, renowned for its ice-skating trail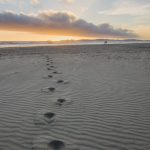 Trail Origins & Evolution The city of Trail, situated in British Columbia, Canada, holds a rich history that traces its roots to the 19th century. The city was founded by prospectors during the Gold Rush era, enticed by its bountiful deposits of minerals, mainly gold, silver, and copper. Later, the thriving mining industry prompted the construction of the Trail Smelter,..., transforms into scenic walking trails during summer, while the Memramcook Valley Golf Club provides a beautiful backdrop for golf enthusiasts.
The St. Thomas Church and the Monument-Lefebvre, both historical landmarks, showcase the architectural prowess and rich cultural heritage of the region.
Commerce & Conveniences
The Memramcook Flea Market is a must-visit spot for shopping enthusiasts, offering a variety of local products from fresh produce to handmade crafts. Various seasonal sales throughout the year offer unique shopping experiences. Commercial services like Royal Bank of Canada and the Memramcook Post Office make transactions and communications convenient for residents and tourists.
Transport & Connectivity
Despite its small-town charm, Memramcook is well connected with the nearby city of Moncton via Route 106. Commuters rely on the Maritime Bus for intra-town travel. The Greater Moncton Roméo LeBlanc International Airport, about 30 minutes away, is the main air transit hub, connecting Memramcook to the rest of Canada and major international destinations.
Sports Facilities
The Eugene (Gene) LeBlanc Arena is a central hub for indoor sports in Memramcook, offering an all-year-round ice surface for hockey and figure skating. In summer, it transforms into a multipurpose venue for community events. The Memramcook Valley Golf Club also houses facilities for golfing events.
Traveler's Final Take
Memramcook is a fascinating blend of rich culture, stunning natural beauty, and warm hospitality. The Acadian charm pervading the town, coupled with its rich history, captivating architecture, vibrant events, and bustling local markets, make it an intriguing travel destination that offers visitors an authentic glimpse into Acadian life.
Must-Visit Spots in Memramcook:
1. St. Thomas de Memramcook Church
2. Monument-Lefebvre
3. Heritage Belliveau Orchard
4. Musée Acadian
5. Fort Folly Point Reserve
6. Le Domaine Blvd
7. Memramcook Valley Golf Club
8. Memramcook Flea Market
9. Eugene (Gene) LeBlanc Arena
10. École Abbey-Landry
11. Ruddock's Ranch Educational Retreat.