Introduction
The illustrious Neptune Theatre is a remarkable landmark nestled in the heart of Halifax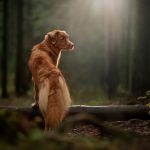 Halifax Origins & Evolution Starting from its initial formation in 1749, the city of Halifax in Canada is infused with a rich history and has flourished into a thriving metropolis. The city was established by British General Edward Cornwallis who aimed to create a military outpost to defend British interests against the French and First Nations. With the advent of..., Canada. Since its establishment in 1963, the theatre stands as a shining beacon of culture, arts, and entertainment. It is renowned for its production of diverse genres of plays from classics to contemporaries, musicals to comedies, attracting spectators from all walks of life. Neptune Theatre is not just a theatre; it's a symbol of cultural preservation, a time capsule that immortalizes the vibrant and evolving theatre panorama of Canada.
As Canada's largest regional theatre, Neptune is renowned for its rich past laced with fascinating stories. Its dominant physical presence in the region harmoniously coexists with its notable contributions to vibrant Canadian scene. From its early productions of works by canonical playwrights such as Shakespeare and Chekhov, to its encouraging platform for emerging Canadian talents, Neptune has always upheld its commitment to cultural enrichment and inclusivity.
Architectural Grandeur
The Neptune Theatre, with its imposing façade and spectacular interiors, is a standing testament to unique architectural design. Originally conceived by Roly Fenwick and Peter Smith, it displays an elegant fusion of modern aesthetics and traditional elements, reflecting on its exterior a respect for Halifax's maritime heritage and on its interior, an astonishing beauty embodied in a state-of-the-art theatre. The Suffolk-style pink brick facade is both imposing and welcoming, a splendid prelude to the architectural marvel that lies within.
Inside, the main stage, known as the Fountain Hall, is capable of seating 479 audience members under its wide, domed ceiling graced by classic chandeliers. The intimate feeling offered by the well-crafted seating area gives each visitor unforgettable theatrical experience. The studio stage, known as the Scotiabank Stage, is a smaller, more personal venue, catering to an audience of 200. Despite the size, it offers an equally extraordinary theatrical experience, manifesting Neptune's mission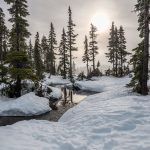 Mission Origins & Evolution Incorporated in 1892, Mission is a small, idyllic city in British Columbia, Canada. Its roots can be traced back to the establishment of St. Mary's Mission in 1861 by Father Fouquet. With abundant timberlands, the area started to develop significantly due to the forestry industry. The introduction of the Canadian Pacific Railway further fostered the city's... to make theater accessible to all.
Unique Experiences
Witnessing a performance at the Neptune theatre is like stepping into another world, driven by the power of exceptional performance, amazing technical artistry, and gripping storytelling. Whether it's an enchanting musical, hard-hitting drama, or heartwarming comedy, each play is thoughtfully garnished with unique Neptune flavor. Every season meticulously planned, hence each play promises a different experience, a different immersion, rendering each encounter distinct and unforgettable.
Beyond this, Neptune distinguishes itself by hosting a variety of educational programs and workshops for students, aspiring actors and, theatre enthusiasts. These initiatives further establish the theatre as an institution devoted not only to entertainment but also to continuous learning and the nurturing of future talents. Notably, Neptune offers sign language interpreted performances, evidencing its commitment to inclusion and accessibility in the arts.
More than its stunning shows and mesmerizing architecture, Neptune Theatre fundamentally embodies a commitment to artistic excellence, cultural enrichment, and community engagement. It's not just a house of performance but a cornerstone of Canadian theatre history that embodies the vigor of the Nova Scotian spirit. A visit to Neptune Theatre is more than witness a play—it's to become part of a community, part of a story, and most importantly, part of an enduring legacy. Be sure to add Neptune Theatre to your Canadian bucket list—you won't want to miss this cultural treasure.