Oliver Origins & Evolution
Situated in the scenic South Okanagan Valley of British Columbia, Oliver has an interesting progression over the years, informing its unique character today. Founded in 1921 under the soldier settlement plan, the city was originally designed to provide support to returning soldiers after World War I, turning the dry area into lush farmlands with an extensive canal system. Over time, Oliver has evolved into a thriving city with a rich cultural heritage, tied to agriculture, viticulture and the wine industry. Dubbed 'The Wine Capital of Canada', the influence of the wine industry is prominent in the city's landscape, economy, and daily life.
City's Geography & Demography
Located at the southern end of the Okanagan Valley, Oliver enjoys a dry, hot climate. The city is surrounded by desert-like landscapes blended with indigenous grasslands, vineyards, and fruit orchards, providing a captivating mix of scenery. As of the 2016 census, Oliver had a population of just over 4900 people, revealing a charming small-town setting. This demographic consists of a blend of Caucasians, and a significant percentage of indigenous people from the Osoyoos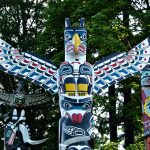 Osoyoos Origins & Evolution Nestled in the striking Okanagan Valley, the Canadian town of Osoyoos, enveloped in legend and steeped in history, was founded in the late 19th century. Bordered by indigenous land, Osoyoos derives its name from the Syilx'tsn word "sẁiẁs," meaning "narrowing of the waters," a nod to its inevitable relationship with the beautiful Osoyoos Lake. The settlement... Indian Band.
Cultural & Artistic Landscape in Oliver
The compact town of Oliver wears its artistic charm on its sleeve. At the center of the city, lies the Frank Venables Theatre, a modern 400-seat facility that hosts a variety of performances, including theatrical productions, musical concerts, and dance recitals. Oliver's history and cultural artifacts can be explored at the Oliver & District Heritage Society Museum while art lovers should not miss the Oliver Art Gallery, which showcases the works of local South Okanagan artists.
Educational & Research Facilities
Housing campuses of Okanagan College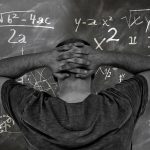 Exploring Okanagan College: An Icon of Canada's Educational Landscape Tucked away in the charming British Columbian city of Kelowna, Okanagan College boasts a heritage dating back to 1963. The sprawling college commands an imposing view, overlooking serene Okanagan Lake and surrounded by majestic mountains. Its lush green surroundings breathe in an inspiring spirit of learning and camaraderie. The institution's rich... and Southern Okanagan Secondary School, Oliver is a city that values education. The city also has several public libraries including the Oliver Branch of Okanagan Regional Library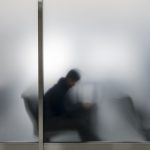 The Historical Significance of Okanagan Regional Library The Okanagan Regional Library holds a special place in the hearts of Canadians, not just as a repository of knowledge but as a symbol of cultural heritage and community. Established in 1936, it is one of the oldest public libraries in Canada, tracing its roots back to the early pioneers who settled in..., offering residents and visitors endless resources to delve into academia and literature. Notably, the Pacific Agri-food Research Center (PARC) is an important institution contributing to innovative research in agriculture and environmental practices.
Oliver's Highlights & Recreation
Recreational opportunities range from enjoying natural wonders to partaking in festivals. Tuc-el-Nuit Lake provides opportunities for fishing, swimming and picnicking. The surrounding desert offers numerous hiking, biking, and wildlife observation opportunities. The city's calendar is dotted with a wide array of annual events like Festival of the Grape, which celebrates the city's viticulture and the Half-Corked Marathon, famous for its wine tasting pit stops.
Commerce & Conveniences
Being a tourist hotspot, Oliver has a thriving retail scene, featuring boutique shops for wine, gourmet food, crafts, and collectors items. The city has a several banking facilities, ATMs, and a post office servicing both residents and visitors. If you visit during the harvest season, do not miss the Oliver Country Market, a large farmer's market offering fresh produce and local artisan crafts.
Transport & Connectivity
Oliver is serviced by two major highways, making it easily accessible by car. The town offers good public transportation system for commuters. For long distance travellers, Penticton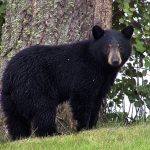 Penticton Origins & Evolution Situated between beautiful Lake Okanagan and Skaha Lake, Penticton was originally inhabited by the Syilx (Okanagan) people. The name "Penticton" translates to "a place to stay forever," a nod to the region's serene beauty. The city gained its status in 1908, growing steadily to a year-round tourist hotspot from a summertime vacation escapes. Penticton's growth has... Regional Airport is the nearest facility, about 35 kms away. Moreover, the city connects to numerous bike and pedestrian paths providing a great way to explore and get around.
Sports Facilities
Oliver Parks and Recreation houses a host of sports facilities including basketball courts, baseball fields, soccer fields, and a skateboard park. Oliver even has its own curling club. Additionally, the nearby Fairview Mountain Golf Club offers one of the top golf courses in Canada, adding to the sporty appeal of the city.
Traveler's Final Take
A trip to Oliver offers a blend of outdoor adventures, cultural tours, and gastronomical experiences. It's an excellent destination for the budding oenophile, the discerning foodie, the adventurous spirit, and the keen historian. Discover the compact city with a countryside appeal where every attraction holds a unique charm waiting to be unveiled.
Must-Visit Spots in Oliver
Frank Venables Theatre
Oliver & District Heritage Society Museum
Oliver Art Gallery
Okanagan College
Southern Okanagan Secondary School
Oliver Branch of Okanagan Regional Library
Pacific Agri-food Research Center
Tuc-el-Nuit Lake
Oliver Country Market
Penticton Regional Airport
Oliver Parks and Recreation
Fairview Mountain Golf Club