Penticton Origins & Evolution
Situated between beautiful Lake Okanagan and Skaha Lake, Penticton was originally inhabited by the Syilx (Okanagan) people. The name "Penticton" translates to "a place to stay forever," a nod to the region's serene beauty. The city gained its status in 1908, growing steadily to a year-round tourist hotspot from a summertime vacation escapes. Penticton's growth has been nurtured by its agricultural roots, especially the flourishing wine industry that has attracted both locals and tourists for decades.
Here, centuries-old stories merge seamlessly with the contemporary scene, recounting tales of pioneer ranchers and old railway lines against the backdrop of oenology and gastronomy. The Kettle Valley Steam Railway, an important part of the city's history, offers a glimpse into Penticton's transformation from wild west to a relaxed urban locale.
City's Geography & Demography
Penticton nestles in the Southern Interior of British Columbia, Canada, flanked by two lakes, boasting a warm, dry climate perfect for vineyards. The unique geography caters to an extraordinary range of outdoor activities, making it a playground for nature enthusiasts.
Penticton's population is over 33,000, teeming with multicultural vibrancy, and housing one of Canada's largest proportional population of Indigenous people. Its climate attracts retirees, contributing to a higher-than-average-aged population. Yet, Penticton also attracts families and thrill-seekers, resulting in a fascinating mix of demographics.
Cultural & Artistic Landscape in Penticton
Culture runs deep in Penticton. At the core is the SS Sicamous Inland Marine Museum featuring the largest surviving stern wheeler in Canada. Furthermore, the Penticton Museum and Archives provide an immersive historical experience.
The art scene flourishes with the Penticton Art Gallery showcasing local and international talent. From homegrown festivals like Peach Fest to international events like the Okanagan Wine Festival, Penticton's cultural calendar is varied, exciting, and inclusive.
Educational & Research Facilities
Home to the iconic Okanagan College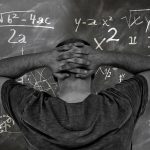 Exploring Okanagan College: An Icon of Canada's Educational Landscape Tucked away in the charming British Columbian city of Kelowna, Okanagan College boasts a heritage dating back to 1963. The sprawling college commands an imposing view, overlooking serene Okanagan Lake and surrounded by majestic mountains. Its lush green surroundings breathe in an inspiring spirit of learning and camaraderie. The institution's rich..., Penticton assures excellent higher education facilities. The Penticton Public Library, an attraction in itself, is a haven for bibliophiles, researchers, and students.
The Dominion Radio Astrophysical Observatory, located in Penticton, is Canada's national facility for radio astronomy, underlining Penticton's significant contribution to scientific research in the country.
Penticton's Highlights & Recreation
Penticton surprises with ample recreation options. The Okanagan and Skaha Lakes offer beach activities, boating, and water sports. Munson Mountain provides panoramic views of the city. The downtown area, brimming with fine dining spots, boutique shops, and craft breweries is a delightful urban treat.
Penticton's pride lies in its wine. With over 80 wineries in the area, it's a wine lover's paradise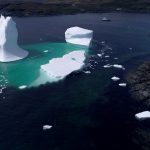 Paradise Origins & Evolution The story of Paradise begins in the late 1800s as a humble farming community. Over the past two centuries, it gradually evolved into one of the grandest living spaces one could find in Newfoundland and Labrador. Paradise was founded and developed along the Trans-Canada Highway's eastern tip, which eventually fueled its development as a glorious commercial.... Attending wine tours in the Naramata Bench is a not-to-be-missed experience.
Commerce & Conveniences
Penticton offers an array of shops, banks, postal services facilitating the smooth and convenient life of the residents and tourists. Seasonal sales attract visitors for great deals on a range of items. The Penticton Farmers' Market, one of BC's oldest markets, delivers fresh produce directly from the farm.
Transport & Connectivity
Penticton Regional Airport offers regular flights connecting major cities. The reliable public transport system, including buses and bikes, ensures easy navigation within the city. For outdoor enthusiasts, The Kettle Valley Rail Trail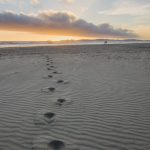 Trail Origins & Evolution The city of Trail, situated in British Columbia, Canada, holds a rich history that traces its roots to the 19th century. The city was founded by prospectors during the Gold Rush era, enticed by its bountiful deposits of minerals, mainly gold, silver, and copper. Later, the thriving mining industry prompted the construction of the Trail Smelter,... provides an exciting alternative for intra-city transit.
Sports Facilities
Penticton is equipped with an array of sporting centers. The South Okanagan Events Centre attracts big-name concerts and sporting events. The Penticton Trade and Convention Centre has hosted events from car shows to hockey tournaments.
Traveler's Final Take
Penticton is an invigorating blend of history, culture, outdoor activities, and fine wines. Its natural beauty, complemented by urban conveniences, creates an enticing narrative for travelers. With its diverse offerings, Penticton is indeed 'a place to stay forever'.
Must-Visit Spots in Penticton
Kettle Valley Steam Railway
SS Sicamous Inland Marine Museum
Penticton Museum and Archives
Penticton Art Gallery
Okanagan College
Penticton Public Library
Dominion Radio Astrophysical Observatory
Okanagan Lake and Skaha Lake
Munson Mountain
Naramata Bench wineries
Penticton Farmers' Market
Penticton Regional Airport
South Okanagan Events Centre
Penticton Trade and Convention Centre