Rankin Inlet Origins & Evolution
Rankin Inlet, named after the inlet on Hudson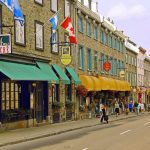 Hudson Origins & Evolution Hudson is a charming town nestled on the banks of the Ottawa River in Quebec. Founded in the late 19th century, it has seamlessly blended its historic charm with modern conveniences. Originally an Anglican farming community named Cavagnal, it rebranded as Hudson in the 1960s to reflect its British roots and to appease English-speaking residents. This... Bay where it is situated, is a town in the Kivalliq region of Nunavut, Canada. The locale was initially inhabited by the Inuit people and served as a trading post for the Hudson's Bay Company in the mid-20th century. It went through significant transformation following Nickel mine operations from 1957, which made it the first town in the Canadian territories to have a mining-based economy. Though the mine ceased operations in 1962, the impact was significant enough to change the evolution of Rankin Inlet as a pivotal commercial and transportation hub in the Arctic Canada.
City's Geography & Demography
Rankin Inlet is situated on the western shores of Hudson Bay and experiences a subarctic climate, with long, exceedingly cold winters and short, cool summers. The isolation and harsh weather conditions have shaped both the community and the landscape, with a sparse population of about 3,000 people, largely comprising of Inuit ethnicity. Yet, this remotely located hamlet boasts of its rich cultural diversity and vibrancy, echoing through the cordial communal interaction.
Cultural & Artistic Landscape in Rankin Inlet
Culturally, Rankin Inlet is an Inuit stronghold with a rich artistic tradition. The town is known for its ceramics and soapstone carvings, which are displayed at the Matchbox Gallery. Notable events include the Rankin Inlet Celebration, a cultural festival that showcases local music, art, and traditional games. Additionally, the Town Center often hosts gatherings where traditional Inuit songs and stories are shared, strengthening the cultural tapestry of this unique locale.
Educational & Research Facilities
As a cornerstone for education in the Kivalliq Region, Rankin Inlet houses the Nunavut Arctic College, which caters to adult education and community learning. The Kivalliq Campus offers programs relevant to the regional economy and culture. The Rankin Inlet Library offers a collection of books and resources, further augmenting the city's educational landscape.
Rankin Inlet's Highlights & Recreation
Despite its remote location, Rankin Inlet offers various recreational and exploratory opportunities. The Iqalugaarjuup Nunanga Territorial Park, located just outside the town, is a popular spot for hiking, camping, and bird-watching. Besides, the vivid Northern Lights or Aurora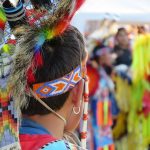 Aurora Origins & Evolution The town of Aurora, nestled within the province of Ontario, was founded in 1795 and has evolved tremendously ever since. Its original settlers, namely Joseph Baldwin and his family, set the foundation for a town rich in history and culture. Over time, Aurora has grown from a small farming community into a thriving town with a... Borealis, visible through most parts of the year, render a mystical touch to the town's attractions.
Commerce & Conveniences
Rankin Inlet's economy is fueled by mining exploration, commercial fishing, and local businesses. Local shops, such as the Inukshuk Shop, house an array of handcrafted Inuit artworks, sculptures, and jewelry. Banking services are available through First Nations Bank while postal services are provided by Canada Post.
Transport & Connectivity
Rankin Inlet serves as a transportation hub in the Kivalliq Region, hosting the Rankin Inlet Airport. Regularly scheduled flights connect Rankin Inlet to other communities in Nunavut, Manitoba, and beyond. Public transportation isn't prevalent; however, taxis are widely available.
Sports Facilities
Sports hold a special place in Rankin Inlet's socio-cultural fabric. The town hosts a modern recreation complex encompassing an arena, curling rink, and fitness center. Hockey, in particular, is popular, with the annual Terence Tootoo Memorial Tournament being a mega event.
Traveler's Final Take
As a microcosm of Inuit culture, Rankin Inlet is a charming town, weaving traditional artistry and modern amenities seamlessly while embracing the magnificent Arctic landscape. Its artistic penchant, evolving economic structure, and relentless spirit, despite geographically challenging conditions, contribute to its unique appeal.
Must-Visit Spots in Rankin Inlet:
Iqalugaarjuup Nunanga Territorial Park
Matchbox Gallery
Nunavut Arctic College, Kivalliq Campus
Rink Inlet Town Center
Inukshuk Shop
Rankin Inlet Airport
Rankin Inlet Recreation Complex