Shawinigan Origins & Evolution
Deeply embarked in the wholesome charm of Quebec province, Shawinigan city, once known as the City of Smokestacks, has a rich history pervaded with industrial evolution. Founded in 1901, the city flourished exponentially with the establishment of Aluminum Company of Canada (Alcan), which gave birth to Shawinigan's unique industrial character. Spanning several decades, the city underwent an extraordinary transformation from a rural settlement to an emblem of industrial prosperity.
The city's moniker, "Shawinigan," takes its roots from the indigenous Atikamekw language, referring to the "portage on the crest." This name alludes to the city's geographical feature of being at the crest of the majestic Saint-Maurice River. While industry was the defining chapter of Shawinigan's past, the city today symbolizes cultural vibrancy and recreational vivacity, making it an enthralling destination for visitors and an artistic haven for its inhabitants.
City's Geography & Demography
Situated on the eastern banks of the mighty Saint-Maurice River, Shawinigan displays a picturesque landscape mingled with an urban environment. The city experiences a humid continental climate, popular for its cold, snowy winters and warm, temperate summers. The welcoming four-season weather of the city makes it an all-season destination for tourists.
As per the 2016 census, Shawinigan is home to approximately 50,000 residents. With its concentric bilingual residents, the city paints a cultural mosaic of French and English expressions, thus making this place one of Quebec's multilingual hubs. The demography of Shawinigan reflects a healthy blend of age-groups, subtly narrating a city both young at heart and rich in experience.
Cultural & Artistic Landscape in Shawinigan
Shawinigan's cultural panorama shines with diverse events, museums, and performing arts platforms. The city plays host to numerous cultural events, including the renowned Shawinigan Cultural Fest and the Des Chutes Street Christmas Market. The heart of Shawinigan's artistic treasure is the Cité de l'énergie, a museum that pays homage to the city's historical, cultural, and industrial journey.
Additionally, Shawinigan is embellished with various art galleries, such as the Gallerie d'art Raphael. It is home to several theaters, including the Maison de la Culture Francis-Brisson, offering a platform for local and international artists. This vivid blend of artistic and cultural sagacity palpably shapes Shawinigan as Quebec's artistic hub.
Educational & Research Facilities
As an academic node, Shawinigan houses splendid educational and research entities. The city is proudly home to Shawinigan College, offering a myriad of programs aligning with the industry's evolving requirements. The Shawinigan Public Library is a center of information and knowledge, providing residents with a wide range of books, digital sources, and research materials.
Moreover, the research center at the National Institute of Scientific Research (INRS) works devotedly on energy-related issues, which reflects Shawinigan's industrial era. This fusion of educational and research facilities bestows Shawinigan with an academic aura, nurturing the city's future intellectual brains.
Shawinigan's Highlights & Recreation
Home to a variety of landmarks, parks, and recreational getaways, Shawinigan offers a plethora of activities for tourists and locals alike. The city hosts the historic Shawinigan Falls and Water Tower, signifying the city's industrial might. The Parc de l'Ile Melville is a magnificent green sprawl offering camping, hiking, canoeing, and swimming facilities.
Furthermore, winter sports enthusiasts are catered to with the Vallee du Parc ski resort, boasting a variety of activities from skiing to snowboarding. The city is also decorated with scenic cycling paths and pedestrian-friendly trails, providing a leisure activity for ones who seek solace in nature.
Commerce & Conveniences
Shawinigan houses a myriad of shops, marketplaces, and facilities for every need and occasion. The diversified commerce scene of the city offers everything from locally made crafts to international brands. The city center's bustling streets are lined with eclectic shops, coffee houses, and splendid eateries, providing a shopper's paradise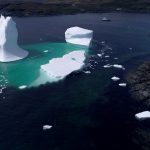 Paradise Origins & Evolution The story of Paradise begins in the late 1800s as a humble farming community. Over the past two centuries, it gradually evolved into one of the grandest living spaces one could find in Newfoundland and Labrador. Paradise was founded and developed along the Trans-Canada Highway's eastern tip, which eventually fueled its development as a glorious commercial....
Additionally, conveniently located banks, post offices, and an efficient public administration system ensure that citizens' conveniences and necessities are well taken care of. The city offers various opportunities for seasonal sales, outdoor bazaars, and flea markets, contributing to the city's vibrant commerce scene.
Transport & Connectivity
Shawinigan offers a comprehensive transportation axle consisting of public buses, cab services, and an efficient road network. The Réseau de transport de Shawinigan (RTS) ensures seamless public commute across the city. Moreover, the city boasts the Shawinigan Airfield and is at a commuting distance from Trois-Rivières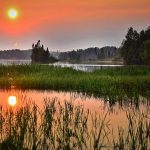 Trois-Rivières Origins & Evolution Trois-Rivières, translating to "three rivers" in French, is a city steeped in colonial history. Founded in 1634, it is recognized as the second oldest city in Quebec. Its genesis is tightly woven with the story of French exploration into the New World. Over the centuries, Trois-Rivières has transitioned from fur trading post to industrial hub —... Airport, offering an excellent connectivity patchwork for regional and international travelers.
Sports Facilities
Sports zeal is reflected in various sports centric facilities in Shawinigan. The Arena Jacques Plante, home to the Shawinigan Cataractes of the Quebec Major Junior Hockey League, resonates with the city's love for ice hockey. The city also harbors the Club de Golf Grand-Mère, a challenging golf course that draws golf enthusiasts from all around.
Traveler's Final Take
Shawinigan is much more than just a former industrial city; it is a vibrant blend of culture, tradition, nature, and modernism. Resonating with the sound of the cascading river, the colors of distinct seasons, the melodious rhythm at the city festivals, the architectural charm, and urban conveniences, Shawinigan promises an invigorating experience for both its residents and travelers.
Must-Visit Spots in Shawinigan: Shawinigan Falls, Water Tower, Parc de l'Ile Melville, Vallee du Parc, Cité de l'énergie, Gallerie d'art Raphael, Maison de la Culture Francis-Brisson, Shawinigan College, INRS research center, Shawinigan Public Library, Arena Jacques Plante, and Club de Golf Grand-Mère.