Summerside Origins & Evolution
Nestled in the heart of Prince Edward Island, the city of Summerside narrates stories of an old yet ever-evolving Canadian culture. Named after Summerside House, the home of Sir Samuel Cunard, Summerside was incorporated as a town in 1877. The steady, pioneering spirit of its founders laid the groundwork for what has grown into a prosperous and culturally vibrant city today. Over the years, Summerside has transformed from a shipbuilding community into a center for service-based industries, standstill retaining its inherent maritime charm and appeal.
Beyond its significant evolution, Summerside stands testament to the enduring legacy of the Mi'kmaq people, the city's original inhabitants. Such rich historical roots interspersed with modern developments give Summerside a distinct character, a charming blend of history and the present.
City's Geography & Demography
Summerside is located in the south-west portion of Prince Edward Island and, blessed with a maritime climate, enjoys relatively mild winters and blissfully warm summers. The climate, combined with the city's strategic location along the Bedeque Bay, makes Summerside ideal for outdoor activities like boating and waterfront promenades.
The city's population, hovering around 15,000, is predominantly English-speaking. Despite being one of the smaller cities in Canada, Summerside boasts a diverse population. This diversity reflects in the city's vibrant culture, where varying traditions converge harmoniously.
Cultural & Artistic Landscape in Summerside
As cultural epicentres go, Summerside punches well above its weight. The Summerside Art Festival is a prime example, attracting artists and art-lovers from across the globe. From street art to theatre, Summerside's artistic landscape misses no beat.
The Eptek Art & Culture Centre is a particular highlight, showcasing fascinating exhibits highlighting maritime history and contemporary art. Similarly, the Harbourfront Theatre provides a stage for captivating performances, infusing the city with an undeniable creative spirit.
Educational & Research Facilities
Despite its size, Summerside is home to some remarkable educational institutions. The University of Prince Edward Island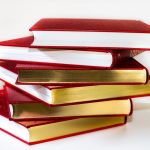 The Historical Significance Located in Charlottetown, the shimmering capital city of Prince Edward Island, the University of Prince Edward Island, fondly known as UPEI, is steeped in rich history and culture. It was established in 1969 through the amalgamation of Prince Edward Island's two-centuries-old public institutions: Prince of Wales College and Saint Dunstan's University. The resulting institution exudes a unique... has a campus in the city offering high-quality courses. The Summerside Rotary Library, as part of the Provincial Library Service, promotes education and learning beyond the classroom walls.
Moreover, the Summerside Tax Centre operates here as the chief tax data processing and research centre for Atlantic Canada, reflecting the city's importance in regional governance and public finance.
Summerside's Highlights & Recreation
Whether exploring Summerside's natural beauty through parks like the Heather Moyse Heritage Park or soaking in historic architecture at sites like Wyatt Historic House Museum, Summerside is teeming with delightful recreational spots.
Moreover, a stroll along the Summerside Boardwalk offers breathtaking views of the harbor, while the bike trails at Confederation Trail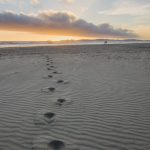 Trail Origins & Evolution The city of Trail, situated in British Columbia, Canada, holds a rich history that traces its roots to the 19th century. The city was founded by prospectors during the Gold Rush era, enticed by its bountiful deposits of minerals, mainly gold, silver, and copper. Later, the thriving mining industry prompted the construction of the Trail Smelter,... provide an adrenaline-filled alternative for adventure seekers.
Commerce & Conveniences
From boutique shops to farmer's markets, banking facilities to postal services, Summerside provides all modern amenities to its residents. Be it the unique finds at Compton's Vegetable Stand or seasonal specials at the Water Street Bakery and Deli, shopping in Summerside is a charming affair.
Transport & Connectivity
Summerside's location on the Trans-Canada Highway provides excellent road connectivity. The city's public transport service offers comprehensive coverage, while the Summerside Airport serves as an essential hub for regional air travel.
Sports Facilities
Sports is an integral part of Summerside's character, with Credit Union Place being the city's central sports complex. It houses an NHL-sized hockey rink, aquatics centre, and a wellness centre, making it a go-to place for sports enthusiasts.
Traveler's Final Take
To conclude, Summerside is a city that embodies a duality of being intimately small yet offering a vast array of experiences. Its unique blend of cultural vibrancy, educational institutions, recreational spots, and modern conveniences, balanced perfectly with its strong connection to nature and history, makes Summerside a city worth a visit.
Must-Visit Spots in Summerside
– Summerside Art Festival
– Eptek Art & Culture Centre
– Harbourfront Theatre
– University of Prince Edward Island (Summerside Campus)
– Summerside Rotary Library
– Summerside Tax Centre
– Heather Moyse Heritage Park
– Wyatt Historic House Museum
– Summerside Boardwalk
– Confederation Trail
– Compton's Vegetable Stand
– Water Street Bakery and Deli
– Summerside Airport
– Credit Union Place