Thorold Origins & Evolution
Thorold, nestled in Ontario's "Garden City" region, is a historically rich and culturally vibrant city with its roots tracing back to the late 18th century. It was named after Sir John Thorold, a member of the British Parliament, it initially thrived due to its strategic location along the Welland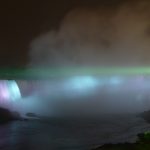 Welland Origins & Evolution Situated in the beautiful Niagara Region of Ontario, the city of Welland has a rich history dating back to the arrival of United Empire Loyalists in the late 18th century. Originally known for its role in the War of 1812, the town evolved into an important industrial center due to the completion of the Welland Canal... Canal – a key trading route in early Canada. Through the centuries, Thorold has transformed from a bustling lumber town into a diverse urban hub. The city is known for its majestic old-world architecture – a testimony to its rich history, evident in structures like the Thorold City Hall and the old Beaverdams Church.
Over the years, the city has witnessed steady growth, driven by a robust economy and a surge in immigrations. Today, Thorold is not merely a symbol of Canadian heritage, but a lively city with a fiercely independent spirit.
City's Geography & Demography
Thorold is situated in the Niagara Region of Southern Ontario, known for its stunning natural landscapes and fertile soils. It's uniquely positioned between Lake Erie and Lake Ontario, adding to its remarkable geographical charm. The city has four distinct seasons with hot summers and quite cold winters, attracting perse groups of travelers year-round.
Presently, Thorold is home to about 18,000 people, boasting a diversity typical to a contemporary urban nation. The population, consisting of both long-term residents and newcomers, creates a beautiful multicultural canvas, marked by a welcoming attitude and warm hospitality.
Cultural & Artistic Landscape in Thorold
Thorold prides itself in cultivating a thriving cultural and artistic community. The city is packed with events, museums, theaters, and art galleries enriching its cultural fabric. The annual Thorold Arts & Crafts Show and the multicultural Canal Bank Shuffle Blues Festival are prime examples which transform the city into a vibrant cultural hotspot annually.
Arte Murals, sprinkled across the city, reflects its rich history and distinct culture, while institutions like the Thorold & Beaverdams Historical Society Museum safeguard the city's noble past. Music, dance, drama, and visual arts find a comfortable home at the Trinity United Church's Arts & Culture Centre, making Thorold a cultural melting pot.
Educational & Research Facilities
Education and research have key roles in Thorold's dynamic urban identity. The city houses Brock University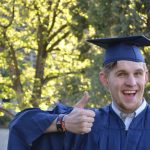 A Timeless Seat of Learning: Brock University's Historical Significance Located in the vibrant city of St. Catharines, Ontario, Brock University has a rich history that matches the cultural heritage of the region. Established in 1964, the institution is named in honor of Major General Sir Isaac Brock, a hero of the War of 1812. Brock University was born out of..., widely respected for its rigorous academic curriculum and cutting-edge research facilities. The city boasts modern libraries such as the Thorold Public Library, offering access to a plethora of knowledge resources.
Several institutions provide specialized education and training facilities, enabling a steady knowledge transfer and eventually contributing to the city's skilled workforce.
Thorold's Highlights & Recreation
Thorold offers a treasure trove of landmarks and recreational spots. Welland Canal, synonymous with the city, is a major attraction where one can watch massive ships climb the mountain. And the Mel Swart Lake Gibson Conservation Park lures nature lovers with its beautiful trails and serene setting.
The city is dotted with plenty of parks and recreational spots like the Battle of Beaverdams Park, enhancing the city's livability and appeal. Short Hills Provincial Park with its stunning waterfalls and cross-country skiing trails offers visitors an immersive experience in Thorold's natural beauty.
Commerce & Conveniences
Thorold hosts a diverse array of shops, banks, post offices, and plenty of seasonal sales. The Pine Shopping Centre and the quaint Front Street shops offer a variety of retail options. Banks and other essential services are conveniently dispersed across the city, ensuring residents and visitors have easy access to urban conveniences. The city also enjoys a vibrant seasonal market that showcases local produce, crafts, and delicacies – a favourite among locavores.
Transport & Connectivity
The city boasts excellent transport and connectivity, making travel within and outside it a breeze. Thorold Transit provides efficient public bus services that link the city's various sections. Additionally, the nearby John C. Munro Hamilton International Airport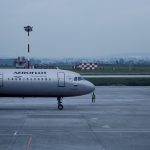 The Historical Significance John C. Munro Hamilton International Airport stands as a testament to the rich history and growth of Canada's aviation industry. Named after John C. Munro, a former Member of Parliament and Cabinet Minister, this airport has witnessed significant milestones since its establishment in 1940. Initially developed as an air force base during World War II, it played... allows both domestic and international accessibility. There are also several transit hubs connecting Thorold to other Canadian destinations, ensuring excellent intercity connectivity.
Sports Facilities
Thorold is a city for sports enthusiasts. It houses well-equipped sports facilities, including arenas like the Thorold Community Arena. The city is also home to multiple sports clubs catering to an array of preferences, from hockey and skating to swimming and baseball.
Traveler's Final Take
In essence, Thorold is a unique blend of history, modernity, nature, culture, and commerce. It retains its old-school charm while embracing a progressive spirit. The city's rich history, prominent education and research institutions, abundance of recreational facilities and sports centers, make it an attractive destination for both visitors and residents alike.
Must-Visit Spots in Thorold
Welland Canal
Mel Swart Lake Gibson Conservation Park
Short Hills Provincial Park
Trinity United Church's Arts & Culture Centre
Brock University
Thorold Public Library
Pine Shopping Centre
John C. Munro Hamilton

Hamilton Origins & Evolution Hamilton, often known as "Steeltown" due to its dominant steel and manufacturing sectors, is a city rich with history. Founded by George Hamilton in 1816 following the War of 1812, it quickly became a prominent industrial centre due to its strategic location at the western end of the Niagara Peninsula. Notably, the city was home to...

International Airport
Thorold Community Arena
Front Street Shops