West Interlake Origins & Evolution
The West Interlake region in Canada is brimming with natural beauty and a rich cultural heritage. The area was initially inhabited by the Indigenous people, with various archaeological digs finding artifacts that date back hundreds of years. European settlement began in the late 19th century, which led to the development of the region's key towns such as Stonewall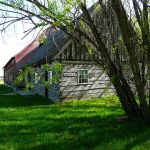 Stonewall Origins & Evolution Immersed in an intensely rich tradition, Stonewall, Manitoba is a small city in Canada with a big history. Its origin dates back to 1878, when it was named after a pioneering settler, Thomas Stone. The city's development has been tied to stone quarrying, which has prominently shaped its cultural and physical landscape. From the construction of... and Teulon. Over the years, West Interlake has gradually evolved, incorporating modern amenities and infrastructure while retaining its historical origins and charm.
The area's history is deeply interwoven with its natural resources. Agriculture flourished in the fertile soils of West Interlake, with the farming sector playing an instrumental part in the region's early growth and development. Today, this agriculturally rich backdrop forms a picturesque patchwork with the region's historical sites, giving West Interlake a uniquely diverse appeal.
City's Geography & Demography
West Interlake occupies a generous portion of Manitoba's Interlake Region, sandwiched between the expansive Lake Manitoba and Lake Winnipeg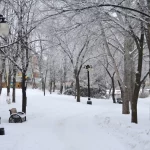 Winnipeg Origins & Evolution Known as the "Gateway to the West," Winnipeg, Manitoba's capital city, was originally settled by Indigenous peoples and later became a fur-trading post for the Hudson's Bay Company in the late 18th century. Officially incorporated as a city in 1873, Winnipeg quickly became a bustling railway hub due to its strategic location at the confluence of.... The area is blessed with a unique geographical character, with its abundant green spaces, diverse ecosystems, and distinct topography creating a visually arresting landscape.
Regarding climate, the region experiences a humid continental climate, showcasing all four seasons in their glorious extremes – from hot summer days perfect for a refreshing lake swim, to winter months that transform the area into a crisp white wonderland.
Demographically, West Interlake has a small, close-knit population comprised of diverse cultures. The majority of inhabitants are of European descent, with a significant Indigenous community adding to West Interlake's rich cultural tapestry.
Cultural & Artistic Landscape in West Interlake
West Interlake's cultural landscape is as captivating as its natural surroundings, hosting a bevy of festivals, museums, and artistic events that celebrate the region's heritage. The Eriksdale Museum stands as a testament to the region's history, showcasing a range of artifacts, from embedded fossils to antique farming tools and personal effects of early settlers.
The West Interlake is also enriched by an active arts community, with galleries and theaters like Selkirk's Gwen Fox Gallery and the Gas Station Arts Center offering a dose of creative inspiration through rotating exhibitions and performances.
Educational & Research Facilities
The region also takes pride in its comprehensive educational facilities. From elementary and high schools, to adult education centers, West Interlake facilitates lifelong learning. The area is also home to the Stonewall Collegiate Institute, which is well known for its academic and sports excellence.
In terms of research, the Inwood Provincial Park serves as a practical laboratory for researchers keen on studying diverse ecological systems, while libraries like the Arborg-Bifrost Municipal Library provide an extensive collection of books and resources.
West Interlake's Highlights & Recreation
From the serenity of Patricia Beach Provincial Park to the intriguing history enveloped in Oak Hammock Marsh Interpretive Centre, West Interlake's recreational offerings are plentiful. The Lorne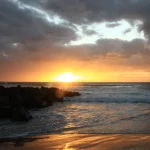 Lorne Origins & Evolution The city of Lorne in Canada carries an unmistakable aura of classic charisma intermingled with modern elegance. Founded in the early 19th century by settlers from different parts of Canada and Europe, Lorne has its roots strongly grounded in a vibrant mix of cultures. Over time, it has evolved into a flourishing center of commerce, education,... Provincial Park is a haven for hiking, camping, and bird-watching enthusiasts. For thrill-seekers, ice fishing on the frigid Lake Winnipeg is a must-do activity during winters.
Commerce & Conveniences
West Interlake isn't all about rural appeal and historical allure; the region also packs in plenty of conveniences. Arborg Main Street's array of shops run the gamut from charming boutiques to practical farm supply stores to quaint bakeries. The Riverbend Co-op in East Interlake offers everyday essentials, while seasonal farmers markets afford access to locally-sourced fresh produce.
Transport & Connectivity
Despite its rural charm, West Interlake is impressively connected. The Winnipeg Richardson International Airport is less than a two-hour drive away, providing easy access to major domestic and international locations. The region is also linked by a network of highways, ensuring seamless vehicular movement throughout the area.
Sports Facilities
The recreational facilities of West Interlake extend to sports centers. Apart from the natural golf courses such as the Teulon Golf & Country Club, the region sports a number of well-equipped fitness centers promoting healthy living. The Stonewall Blue Jays' baseball stadium is a significant landmark, where local games and national championships are held.
Traveler's Final Take
A trip to West Interlake promises a blend of serene landscapes, enriching cultural experiences, and a peek into Canada's history. The region encapsulates the perfect balance of archaic charm and modern convenience, making it an experience truly like none other.
Must-Visit Spots in West Interlake
Eriksdale Museum
Gwen Fox Gallery
Gas Station Arts Center
Stonewall Collegiate Institute
Inwood Provincial Park
Arborg-Bifrost Municipal Library
Patricia Beach Provincial Park
Oak Hammock Marsh Interpretive Centre
Lorne Provincial Park
Arborg Main Street
Riverbend Co-op
Teulon Golf & Country Club
Stonewall Blue Jays' Stadium