Wetaskiwin Origins & Evolution
Immersed in rich history, Wetaskiwin is a city located in the province of Alberta, Canada. Its name derives from the Cree word, 'Wītaskīwin-ispatinaw,' which means 'hill of peace.' Established as a trading post in 1892 by two Icelandic settlers, the city has evolved into an industrial and commercial hub with a robust economy, while still preserving its early architectural distinctiveness.
Posts and pillars from the original trading establishment are now fond parts of the heritage buildings that intermingle with modern structures, bearing testimony to the city's evolution over time. The city's historic Main Street breathes life to its past, offering a fascinating peek to the architectural styles of the 19th and 20th centuries.
City's Geography & Demography
Wetaskiwin is cozily nestled within Alberta's central region. It is advantageously positioned with Edmonton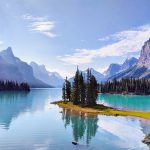 Edmonton Origins & Evolution Located on the North Saskatchewan River in Alberta, Canada, Edmonton is a city with a rich Native history dating back thousands of years to the indigenous tribes that once inhabited the region. European settlers arrived in the late 18th century, starting with the Hudson's Bay Company in 1795. They established Edmonton as a key trading post... 70 kilometers to its north and Calgary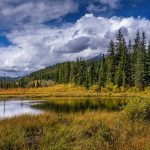 Calgary Origins & Evolution Calgary, located in the foothills of the Rocky Mountains of Alberta, Canada, has a rich and diverse history. Its name originates from a bay on the Isle of Mull, Scotland. It was officially founded as a town in 1884, and by the year 1891, it had elected its first mayor. The development of Calgary was primarily... 225 kilometers to its south. The city is characterized by warm summers and long, snowy winters, falling under the humid continental climate category.
The city is known for its small but powerful population. With an approximate count of 12,655, the people of Wetaskiwin are recognized for their friendly disposition and cultural diversity, hosting many ethnic communities including Ukrainian, German, British, and indigenous populations.
Cultural & Artistic Landscape in Wetaskiwin
Wetaskiwin has a flourishing artistic and cultural scene. The city annually conducts the Wetaskiwin Arts and Music Festival, promoting local talent and encouraging a vibrant arts community. The Wetaskiwin Theatre Society drives the city's drama pursuits, showcasing amateur and professional performances.
The city feels pride in its rich native heritage, well-preserved in the renowned Reynolds-Alberta Museum and Wetaskiwin & District Heritage Museum. Both museums offer immersive experiences with their historical exhibits and interactive displays. The city also houses the Canada's Aviation Hall of Fame, where visitors can learn about the nation's aviation pioneers and their contributions.
Educational & Research Facilities
Wetaskiwin is home to several educational institutions. Wetaskiwin Composite High School, Sacred Heart School, and Clear Vista School are among the notable schools in the city. The Wetaskiwin Public Library is a pivotal center for learning and research, offering a vast collection of books and digital resources. Advanced studies are well catered through NorQuest College Wetaskiwin Campus, which provides comprehensive programs ranging from health to social sciences.
Wetaskiwin's Highlights & Recreation
By-the-Lake Park is a popular recreational spot in Wetaskiwin. Impressive in size and full of facilities, it offers walking trails, playgrounds, picnic spots, and a lake for water activities. The city's Peace Cairn landmark, a symbol of peace between the Cree and Blackfoot nations, is an essential visit for history enthusiasts.
The Wetaskiwin Water Tower, built in 1906, is the city's iconic symbol, offering spectacular views of the town from its viewing platform. For adrenaline junkies, Wetaskiwin provides an intriguing opportunity to experience skydiving at the Edmonton Skydive center.
Commerce & Conveniences
Wetaskiwin's commercial landscape is laden with retail shops, banks, and postal services. The Wetaskiwin Mall, hosting traditional boutiques to popular brand stores, fulfills the diverse shopping needs of locals and tourists. The annual Hometown Christmas event, organized by the city, witnesses unique seasonal sales and festivities.
Transport & Connectivity
Wetaskiwin enjoys excellent transport and connectivity. City transit services offer convenient local travel options. The city's proximity to Edmonton International Airport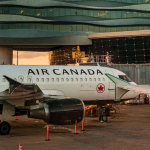 The Historical Significance of Edmonton International Airport Come be a part of the living history at Canada's Edmonton International Airport. Opening its doors for the first time in 1960, this facility has served as a gate to the sky for countless passengers and transport operations. Over the years, it's seen immense growth, playing a critical role in Alberta's economic growth..., just an hour's drive away, allows comfortable air travel. For longer journeys, the Queen Elizabeth II Highway provides a direct route to Edmonton and Calgary.
Sports Facilities
The city boasts several sports facilities. The Manluk Centre is a popular location, housing an aquatic center, a gym, and a field house. Baseball enthusiasts can visit the Norman Woods Ball Diamonds. The Skateboard & Bike Park offers uninterrupted fun for riders of all skills. Winter sports are catered to at the Wetaskiwin Winter Recreation Park, equipped for skiing and snowboarding.
Traveler's Final Take
Summarily, Wetaskiwin is a city of cultural richness, historical wealth and recreational abundance. Its remarkable blend of history and modern developments, paired with its warm, multicultural community, makes Wetaskiwin a destination that warrants exploration and proximity.
Must-Visit Spots in Wetaskiwin
Wetaskiwin's historic Main Street
Reynolds-Alberta Museum
Wetaskiwin & District Heritage Museum
Canada's Aviation Hall of Fame
By-the-Lake Park
Peace Cairn landmark
Wetaskiwin Water Tower
Edmonton Skydive center
Wetaskiwin Mall
Manluk Centre
Norman Woods Ball Diamonds
Skateboard & Bike Park
Wetaskiwin Winter Recreation Park