Whistler Origins & Evolution
Nestled within the Coast Mountains of British Columbia, the city of Whistler has a history that is both colorful and revolutionary. Originally called London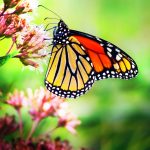 London Origins & Evolution London, popularly known as the "Forest City", is located in southwestern Ontario, Canada. The city was founded by Lieutenant Governor John Graves Simcoe in 1793, though it was not fully settled until 1826. London was named after its English counterpart in hopes of enhancing its magnitude and reputation. Truly, it embraced its moniker, developing rapidly in... Mountain due to the fog that often covered the majestic slopes, it was renamed as Whistler in 1965 owing to the whistle-like sound made by the Western hoary marmots that inhabit the area. Officially incorporated as a resort municipality in September 1975, Whistler has since undergone significant changes, evolving from a winter sports haven to a four-season resort that welcomes visitors from around the world.
Since its humble beginnings, the city has not only emerged as a world-class skiing destination but also as a global center for mountain biking and golfing. The evolution of Whistler's landscape was further amplified by the infrastructure development for the 2010 Winter Olympics. Today, it stands not only as a symbol of pride for Canadians but also as an example of modern resort development for the rest of the world.
City's Geography & Demography
Whistler is located approximately 121 kilometers north of Vancouver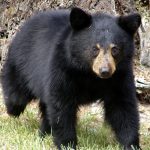 Vancouver Origins & Evolution Located on the western coast of Canada, Vancouver is a vibrant city that beautifully marries natural splendor with urban charm. Its history begins with the indigenous peoples who had inhabited this land for thousands of years before it was explored by Captain George Vancouver in the late 18th-century. Founded in 1886, the city took its name... in the Southern Pacific Ranges of British Columbia. Owing to its mountainous terrain and proximity to the Pacific Ocean, it experiences a subarctic climate characterized by cold, damp winters and warm, dry summers.
According to the Census of 2016, the permanent population of Whistler amounts to about 11,854. However, during the peak season, the population swells to over 40,000 including temporary workers and tourists. The city is primarily English-speaking, but attracts a multicultural mix of visitors, enhancing its cosmopolitan character.
Cultural & Artistic Landscape in Whistler
Whistler's cultural milieu is both vibrant and diverse. Events such as the Whistler Film Festival and the summer music concert series add color and rhythm to the city's cultural landscape.
The Audain Art Museum encapsulates British Columbia's art scene, housing a spectacular collection of artworks by renowned artist Emily Carr. The Squamish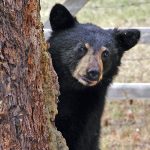 Squamish Origins & Evolution The vibrant city of Squamish, located in the heart of British Columbia, Canada, is steeped in a rich tapestry of history and culture. Like many Canadian cities, its origins trace back to the indigenous people who originally inhabited the area - the Squamish Nation. Their legacy continues to influence the city's character today. Squamish was officially... Lil'wat Cultural Centre, on the other hand, pays homage to the region's indigenous heritage, displaying ancient artifacts and offering traditional experiences. Various art galleries and studios, scattered across the city, showcase local and international artists, providing a veritable feast for any art enthusiast.
Educational & Research Facilities
Whistler is more than just mountains and adventure sports. It's a hub of research and education, with facilities like the Whistler Learning Centre, which partners with institutions such as the University of Victoria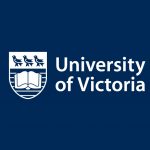 Unveiling the History The University of Victoria (UVic) stands as a testament to the rich historical legacy of Canada's educational institutions. Established in 1963, UVic has been a cornerstone of higher learning on the west coast. Nestled on beautiful Vancouver Island in British Columbia, the university has carved its path among the country's most prestigious institutions. Through its transformative educational... and University of British Columbia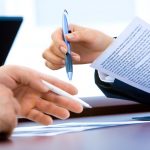 The Historical Significance of University of British Columbia The University of British Columbia (UBC) holds a significant place in Canadian history, both as an institution of higher learning and as a landmark that showcases the country's architectural heritage. Established in 1908, UBC has grown to become one of Canada's top-ranked universities while preserving its historical charm. Walking through its grandiose..., offering graduate and undergraduate degree programs.
The Whistler Public Library provides a comprehensive selection of books, journals, and digital resources to its residents and visitors. Other institutions like the Whistler Museum and Archives help preserve the town's history and culture, providing research facilities for those interested in delving deeper into Whistler's past.
Whistler's Highlights & Recreation
Whistler is renowned for its two magnificent mountains – Whistler and Blackcomb. These towering peaks form the hub of outdoor activities, with the Whistler Blackcomb ski resort being one of the largest and most popular in the world.
The town is also home to beautiful parks such as Lost Lake Park with its tranquil lake and lush forests and Rainbow Park, a perfect spot for a picnic with stunning views of Whistler and Blackcomb Mountains. Additionally, the stunning Peak 2 Peak Gondola provides unparalleled vistas of the British Columbia landscape.
Commerce & Conveniences
Whistler Village, the heart of Whistler, offers an array of shopping outlets, from stylish boutiques and art galleries to outdoor gear shops and souvenir outlets. Banks, post offices, and other essential services are conveniently located within this pedestrian-friendly village, alongside a gamut of restaurants and cafes catering to a variety of cuisines and dietary preferences.
Transport & Connectivity
Despite its mountainous location, Whistler is easily accessible. The Vancouver International Airport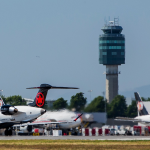 The Historical Significance of Vancouver International Airport Vancouver International Airport (YVR) is not just an airport; it is a symbol of the city's growth and prosperity. As one of Canada's most iconic landmarks, it has witnessed countless historical milestones that have shaped the region into what it is today. From its humble beginnings as a small airfield in 1929, YVR... is the nearest major airport, located about two hours' drive south of the city, and bears efficient connectivity to the city via the scenic Sea-to-Sky Highway. Within the town, a reliable public transit system and a network of pedestrian and bike-friendly trails make getting around simple and convenient.
Sports Facilities
Whistler is a sporting paradise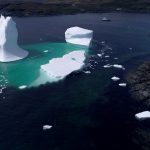 Paradise Origins & Evolution The story of Paradise begins in the late 1800s as a humble farming community. Over the past two centuries, it gradually evolved into one of the grandest living spaces one could find in Newfoundland and Labrador. Paradise was founded and developed along the Trans-Canada Highway's eastern tip, which eventually fueled its development as a glorious commercial..., offering world-class sports facilities centered around the Whistler Athletes' Centre, which was developed for the 2010 Winter Olympics. It houses ramp and trampoline training facilities, dryland training rooms, and an athlete gym. Whistler Olympic Park, the site of Nordic events during the 2010 Winter Olympics, continues to serve as a training venue and popular tourist spot, offering ski-jumping, cross-country skiing, biathlon, and more.
Traveler's Final Take
Whistler is a city like no other, merging natural beauty with dynamic urban life. It invites you to immerse yourself in its vibrant culture, delve into its rich history, and lose yourself in its outdoor marvels. Whether you are an adventurer seeking thrill on the slopes, an art lover exploring galleries, a historian researching relics or simply a traveler wanting to imbibe the flavor of the Rockies – Whistler has got something special for everyone.
"Must-Visit Spots in Whistler"
Whistler and Blackcomb Mountains
Peak 2 Peak Gondola
Audain Art Museum
Squamish Lil'wat Cultural Centre
Lost Lake Park & Rainbow Park
Whistler Village
Whistler Athletes' Centre
Whistler Olympic Park
Whistler Public Library
Whistler Learning Centre