Welcome to opencities.ca, your one-stop resource for all things Canadian. From the icy landscapes of the Yukon to the bustling city life of Toronto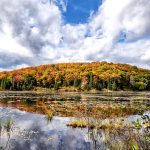 in this paragraph summarize the city highlights and end with a list "Must-Visit Spots in Toronto". Toronto Origins & Evolution Toronto, Canada's largest city, can trace its roots back to the late 18th century. Originally known as Fort York, it was established by the British as a strategic location during the American Revolutionary War. Despite changes and challenges, Toronto swiftly…, our mission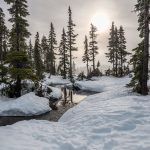 Mission Origins & Evolution Incorporated in 1892, Mission is a small, idyllic city in British Columbia, Canada. Its roots can be traced back to the establishment of St. Mary's Mission in 1861 by Father Fouquet. With abundant timberlands, the area started to develop significantly due to the forestry industry. The introduction of the Canadian Pacific Railway further fostered the city's… is to bring Canada to you, wherever you are in the world.
At opencities.ca, we don't just give you facts — we take you on a journey. Our in-depth articles, stunning photography, and immersive videos are designed to make you feel the spirit of Canada, even if you've never set foot on Canadian soil.
Our mission is to be your ultimate guide to understanding and exploring Canada, whether you're planning to visit, move here, or are simply curious about this incredible country. We cover every corner, from the French-speaking regions of Quebec to the Rocky Mountains in Alberta, providing you with valuable insights into local customs, must-see landmarks, hidden gems, and the stories that make each place unique.
We're proud to collaborate with local tourism boards, cultural institutions, and environmental organizations to ensure that our content is accurate, timely, and impactful. Through these partnerships, we're able to provide exclusive interviews, guided tours, and even special discounts to our readers.
We have a vibrant online community where you can share your own experiences, ask questions, and get personalized advice from our team. Our weekly newsletter also keeps you up to date on upcoming events, trending destinations, and travel tips tailored to your interests.