Mission Origins & Evolution
Incorporated in 1892, Mission is a small, idyllic city in British Columbia, Canada. Its roots can be traced back to the establishment of St. Mary's Mission in 1861 by Father Fouquet. With abundant timberlands, the area started to develop significantly due to the forestry industry. The introduction of the Canadian Pacific Railway further fostered the city's growth. Today, it is known for its rich, diverse history and its stunning emphasis on arts and culture.
City's Geography & Demography
Situated on the northern banks of the Fraser River and wedged between the mountains, Mission boasts a rich geographical landscape. It experiences a temperate climate with warm summers and mild winters, making it an appealing place for outdoor enthusiasts year-round. As per the latest census, the city is home to over 38,000 residents. This diverse population comprises various ethnic groups, painting a vivid cultural kaleidoscope.
Cultural & Artistic Landscape in Mission
Mission resonates with a vibrant cultural and artistic scene, hosting several festivals and events like the Mission Folk Music Festival and the annual Christmas Candlelight Parade. The Mission Museum, located in a historic 1907 building, offers a glimpse into the city's past. Art lovers will enjoy the Rock Family Gallery showcasing local and international artists' works, while the opening act theatre promotes local talent through a myriad of productions.
Educational & Research Facilities
The city boasts superior education and research facilities with the University of the Fraser Valley playing an instrumental role. Numerous public libraries, including the Mission Library, provide extensive resources for learning and research. Other notable institutions like the Ecole Mission Secondary School have a reputation for excellence in education, attracting students from surrounding areas.
Mission's Highlights & Recreation
Mission is endowed with numerous landmarks and recreational spots. The most iconic is the Mission Bridge, a steel truss bridge erected in 1973. Nature lovers can explore the district's exquisite natural beauty through the network of parks, such as Heritage Park and Mill Pond. Fraser River Heritage Park, the city's largest park, offers panoramic views of Mount Baker and various recreational activities.
Commerce & Conveniences
Commerce in Mission boasts a variety of shops that cater to all tastes and needs. From supermarkets to boutique shops, every shopping experience is available. The city hosts several banks and financial institutions, ensuring easy access to financial services. Postal services are available through Canada Post outlets. One of the city's most anticipated annual events is the Mission City Farmers Market that showcases local produce and artisan goods.
Transport & Connectivity
Mission is well-served by public transport with buses and trains providing seamless connectivity. The West Coast Express commuter rail is a popular choice for travelers, offering a picturesque route to Vancouver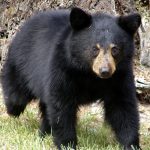 Vancouver Origins & Evolution Located on the western coast of Canada, Vancouver is a vibrant city that beautifully marries natural splendor with urban charm. Its history begins with the indigenous peoples who had inhabited this land for thousands of years before it was explored by Captain George Vancouver in the late 18th-century. Founded in 1886, the city took its name.... Mission's centralized location has highway and railway access for easy commutation. Additionally, the nearby Abbotsford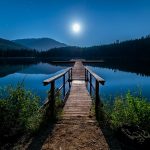 Brief History of Abbotsford Abbotsford, located in the Lower Mainland of British Columbia, has a dynamic history. Its story dates back to 1858, when the gold rush attracted thousands of prospectors and traders to the region. The city was named after Henry Braithwaite Abbott in 1890, the Canadian Pacific Railway superintendent known for setting the path of the railway to... International Airport provides convenient air connectivity.
Sports Facilities
The city takes pride in its sports facilities, including Mission Raceway Park known for hosting drag racing events. The Mission Leisure Centre offers various sports amenities like swimming pools, arenas, and courts for basketball, and badminton. The Centennial Park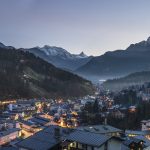 A Storied Past: The Historical Significance of Centennial Park Named in honor of Canada's centennial in 1967, Centennial Park illustrates the country's rich history and evolution over time. A living testament to Toronto's commitment to preservation, the park stretches over an expansive 525 acres and was unveiled to commemorate the country's 100th birthday. Venturing through the serene environs, it is... is a hub for sporting activities, hosting soccer matches and boasting the only skateboard park in the city.
Traveler's Final Take
Mission, with its rich historical tapestry, is an inviting haven for the culturally inclined. Its remarkable natural beauty, cultural richness, and superior amenities make it an appealing destination for any traveler. The city is an ideal blend of old-world charm and new-age dynamism.
Must-Visit Spots in Mission
St. Mary's Mission
Mission Bridge
Mission Museum
Rock Family Gallery
Fraser River Heritage Park
Mission City Farmers Market
West Coast Express
Mission Raceway Park
Mission Leisure Centre
Centennial Park