Berwick Origins & Evolution
Berwick, an captivating small town located in the Annapolis Valley of Nova Scotia, Canada, was formally established in 1923. Often called "The Apple Capital of Nova Scotia" due to its reputation for producing delicious quality apples, the town's agricultural foundations trace all the way back to the 1700s. Over the centuries, Berwick has developed from a small farming community into a vibrant and diverse town.
Berwick continues to honor its rich history. Structures like the Dempsey Corner Orchards, a transformed 1880s farmhouse and barn, are beloved reminders of the town's past. Moreover, residents commemorate their heritage through an annual Apple Blossom Festival, a town tradition that dates back to 1933.
City's Geography & Demography
Nestled in between the North and South mountains, Berwick is situated within some of Nova Scotia's most lush landscapes. A characteristic maritime climate prevails, promising beautiful summer days and temperate winters.
As per the latest census, Berwick houses a tight-knit community of approximately 2500 residents. The town's demographics reveal a harmonious blend of multicultural residents, thus fostering a vibrant, diverse and inclusive community.
Cultural & Artistic Landscape in Berwick
Berwick prides itself on maintaining a flourishing cultural sphere. The town regularly hosts a variety of events such as the Berwick Gala Days, a week-long event packed with parades, sporting competitions, and live performances.
Potential must-visit destinations include the stunning Apple Dome, a local theatre that showcases a range of performances from music to drama. Berwick is also a proud supporter of visual arts through its many galleries.
Educational & Research Facilities
Berwick offers a solid foundation for education with numerous schools including Berwick and District School and Weston School. The town also houses Berwick Camp, a gathering place for educational seminars and research conferences. For book lovers, the Berwick & District Library provides a vast collection of resources to the community.
Berwick's Highlights & Recreation
The great outdoors are genuinely celebrated in Berwick. Rainforth Park, the town's well-known public space, is the perfect spot for picnics. Besides, Kejimkujik National Park, found not too far away, offers camping, hiking, cycling, paddling and wildlife encounters.
Commerce & Conveniences
Berwick town centre caters to all essential amenities, from shopping outlets, such as Berwick Farm Market, to various banks and postal services. The town also celebrates the seasons with several sales events during the year offering a feast for bargain seekers.
Transport & Connectivity
Despite its rural setting, Berwick boasts excellent transport links. Local bus services run regular routes to nearby towns, while the John C Munro Hamilton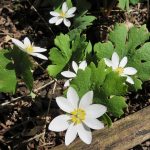 Hamilton Origins & Evolution Hamilton, often known as "Steeltown" due to its dominant steel and manufacturing sectors, is a city rich with history. Founded by George Hamilton in 1816 following the War of 1812, it quickly became a prominent industrial centre due to its strategic location at the western end of the Niagara Peninsula. Notably, the city was home to... International Airport provides global connectivity. The bus transit terminal acts a hub for intercity travels.
Sports Facilities
Berwick is a haven for sports aficionados. Kings Mutual Century Centre, also known as The Apple Dome, regularly hosts games, including hockey and figure skating. The Berwick Heights Golf Course, acclaimed for its top-notch facility, welcomes golf enthusiasts.
Traveler's Final Take
To capture the essence of Berwick is to immerse oneself in its leisurely pace, rich cultural heritage, picturesque landscapes, friendly locals and delicious apples. This small town offers a truly unique Nova Scotian experience, boasting amenities and attractions that cater to a wide variety of interests.
Must-Visit Spots in Berwick:
– Dempsey Corner Orchards
– Annual Apple Blossom Festival
– Berwick Gala Days
– Apple Dome
– Berwick and District School
– Weston School
– Berwick Camp
– Berwick & District Library
– Rainforth Park
– Kejimkujik National Park
– Berwick Farm Market
– John C Munro Hamilton International Airport
– Kings Mutual Century Centre
– Berwick Heights Golf Course.