Southampton Origins & Evolution
Technically part of the municipality of Saugeen Shores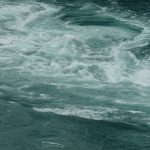 Saugeen Shores Origins & Evolution Saugeen Shores is an enchanting community nestled in the heart of the Bruce Peninsula in Ontario, Canada. Etched in history, its founding dates back to the early 19th century when settlers began to arrive in this region rich in natural resources. Originally recognized as three distinct entities, the towns of Port Elgin, Southampton, and Saugeen... in Bruce County, Ontario, the endearing city of Southampton rests along the shoreline of Lake Huron. Steeped in a rich history that spans centuries, Southampton was formerly known as Saugeen, after the Saugeen River on which it is situated. While it was officially incorporated as a village in 1904, Southampton's history stretches back to 1848, when it was founded as a fishing port. It's fascinating evolution from a humble fishing port to an enchanting city encompassing a blend of historical charm and modern dynamism showcases the resilience and adaptability of its populace.
Over the years, Southampton has preserved its historical character, while simultaneously undergoing remarkable development. Antique Victorian buildings imbued with the charm of the past co-exist in harmony with progressive infrastructure. The city's lighthouse, established in 1859, steadfastly stands as a cherished historical symbol, a testament to its former status as a leading port.
City's Geography & Demography
Southampton is wonderfully positioned at the mouth of the Saugeen River and the edge of magnificent Lake Huron. Blessed with a vibrant landscape interwoven with protected sand dunes, pristine beaches, and lush forests, Southampton is a geographical gem, made all the more endearing by its largely uniform, humid continental climate.
As of the latest census data, the city's population was pegged at just over 3,000 residents. However, during the summer months, the population inflates, welcoming thousands of visitors attracted to the city's captivating natural beauty and wide array of community events.
Cultural & Artistic Landscape in Southampton
Southampton's cultural landscape is as vibrant as its natural surroundings. Several events, such as the annual Marine Heritage Festival featuring the Cardboard Boat Race, celebrate the city's maritime roots and add an element of fun and entertainment to the city's culture. The community further boasts a few museums, including the Bruce County Museum & Cultural Centre, home to an extensive collection of local artifacts and exhibits detailing the region's history.
Southampton also hosts a thriving artistic scene, with numerous galleries dotting its streets, like the Southampton Art Center and School which offers art courses and houses an enchanting gallery that nurtures local talent.
Educational & Research Facilities
The cornerstone of any community is its educational institutions, and Southampton is no different. Though it might seem improbable for a city of such small size, Southampton boasts the significant presence of the renowned University of Waterloo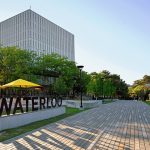 Uncover the History The University of Waterloo, nestled in the vibrant city of Waterloo, Ontario, is not only a renowned institution of higher learning but also a captivating historical landmark. Established in 1957, the university played an instrumental role in shaping Canada's technological landscape. With a rich history deeply rooted in innovation and entrepreneurship, a visit to the University of..., which maintains a research facility specializing in nuclear imaging technologies. The public library system offers a wealth of resources for education and leisure reading, fostering a literate and well-informed community.
Southampton's Highlights & Recreation
Southampton's natural beauty is perhaps its most compelling feature, embodied in popular attractions like the Southampton beach, a pristine sandy stretch and the scenic Fairy Lake. Chantry Island, situated offshore, boasts not just a lighthouse, but also a bird sanctuary.
The city's parks, especially Pioneer Park with its historical significance and picturesque views of the lake, are ideal for peaceful repose or active recreation. Other recreational spots include the Saugeen Rail Trail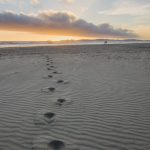 Trail Origins & Evolution The city of Trail, situated in British Columbia, Canada, holds a rich history that traces its roots to the 19th century. The city was founded by prospectors during the Gold Rush era, enticed by its bountiful deposits of minerals, mainly gold, silver, and copper. Later, the thriving mining industry prompted the construction of the Trail Smelter,..., a beautiful path for hiking or cycling.
Commerce & Conveniences
Downtown Southampton presents a shopper's paradise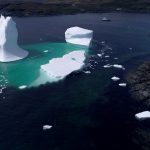 Paradise Origins & Evolution The story of Paradise begins in the late 1800s as a humble farming community. Over the past two centuries, it gradually evolved into one of the grandest living spaces one could find in Newfoundland and Labrador. Paradise was founded and developed along the Trans-Canada Highway's eastern tip, which eventually fueled its development as a glorious commercial..., featuring a range of local boutiques selling everything from clothing and jewelry to books and home decor. Banks, postal services, and seasonal farmers' markets are other vital conveniences that add to the city's livability.
Transport & Connectivity
Southampton is served by a network of roads that connect the city to the rest of Ontario. Public transportation, though not extensive, counts the Saugeen Shores Municipal Transit and the specialized G. O. L. D. Transportation services for seniors and physical disabled residents among its offerings. The nearest airports are Owen Sound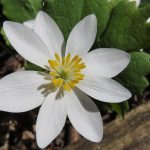 Owen Sound Origins & Evolution Owen Sound, originally founded as a mill town in 1841, has a rich and intriguing history. Initially named Sydenham, it was later christened Owen Sound in honour of Admiral Edward Owen in 1851. The town initially thrived on shipping and shipbuilding but eventually evolved into a diverse hub known for education, culture, and healthcare. Overshadowed... Billy Bishop Regional Airport and Kincardine Municipal Airport.
Sports Facilities
Southampton takes pride in its sport facilities, most notably the Southampton Coliseum featuring an ice-rink. The area is also home to the prestigious Southampton Golf & Country Club.
Traveler's Final Take
A visit to Southampton will not disappoint. This charming city offers a serene retreat away from the frenzied pace of urban life. It entices with its natural beauty, engages with its vibrant culture, and comforts with its community conveniences. Whether basking in the beauty of Lake Huron, discovering historical treasures, or indulging in unique shopping experiences, Southampton promises an unforgettable experience.
Must-Visit Spots in Southampton:
Southampton Lighthouse
Bruce County Museum & Cultural Centre
Southampton Art Center and School
Southampton Beach
Fairy Lake
Chantry Island
Pioneer Park
Saugeen Rail Trail
Southampton Downtown Boutiques
Southampton University of Waterloo Research Facility
Southampton Coliseum
Southampton Golf & Country Club