Hamilton Origins & Evolution
Hamilton, often known as "Steeltown" due to its dominant steel and manufacturing sectors, is a city rich with history. Founded by George Hamilton in 1816 following the War of 1812, it quickly became a prominent industrial centre due to its strategic location at the western end of the Niagara Peninsula. Notably, the city was home to the first commercial phone service in Canada, established by the city's most renowned resident, Alexander Graham Bell.
Through time, Hamilton evolved from an industry-based city to a thriving metropolitan area known for its bustling education and health sectors as well as its renowned art scene. With gracious Georgian and Victorian architecture throughout, Hamilton has an old-world charm that is surprisingly well blended with its modern and urban feel.
City's Geography & Demography
Hamilton is nestled snugly between the southern shores of Lake Ontario and the lush landscape of the Niagara Escarpment, a UNESCO World Biosphere Reserve. Its unique topography results in diversified climate conditions with lake-related weather effects contributing towards moderate wintertime temperatures.
Reflecting Canada's rich multicultural mosaic, its population of more than half a million residents is made up of various ethnic communities including English, Scottish, Italian and Indian origins. This cohesive multiculturism contributes to the city's dynamic and welcoming atmosphere.
Cultural & Artistic Landscape in Hamilton
Hamilton is a cultural hub, home to several remarkable galleries, museums, and theatres. The Art Gallery of Hamilton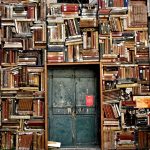 Embracing the Splendid Saga of Art Gallery of Hamilton Arching its majestic silhouette against the skyline of Hamilton, Ontario, the Art Gallery of Hamilton (AGH) stands not only as a magnificent testament to modern architecture but also as a beacon of Canada's rich cultural and artistic heritage. Established in 1914, it is the third largest public gallery in Canada and... houses over 10,000 works of art, making it the third-largest public art collection in the province. History enthusiasts will enjoy the rich tapestry of the city's past at the Hamilton Museum of Steam and Technology, and Warplane Heritage Museum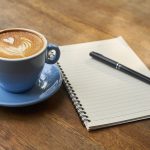 The Historical Significance of Warplane Heritage Museum Founded in 1972, the Canadian Warplane Heritage Museum has ever since been a beacon of Canada's involvement in global conflicts. Located in Hamilton, Ontario, this awe-inspiring museum provides an incredible insight into the rich history of the nation's aviation and military heritage. The museum is home to a staggering collection of over 40....
The theatrical scene is strongly represented by Theatre Aquarius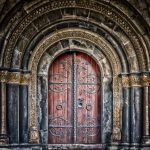 A Glimpse Into Theatre Aquarius Founded in 1973, Theatre Aquarius stands proudly as one of Hamilton, Ontario's cultural and architectural icons. Named after the age of Aquarius, which symbolizes new ideas and transformation, the theatre is a beacon for creative expression and a remarkable testament to Canada's artistic heritage. Its dramatic architectural design, shaped like a grand stage curtain drawn..., which showcases excellent performances throughout the year. The Hamilton Fringe Festival is a thriving event, celebrating independent artists and attracting visitors from across the country.
Educational & Research Facilities
Hamilton is an education hub, hosting McMaster University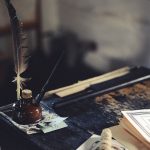 The Historical Significance of McMaster University Nestled in the city of Hamilton, Ontario, McMaster University stands as a testament to Canada's rich history of higher education. Founded in 1887, it has since cemented itself as one of Canada's most prestigious institutions, renowned for its dedication to academic excellence and cutting-edge research. McMaster's roots trace back to its humble beginnings as..., one of Canada's highest-ranked institutions. Known for innovation in teaching and learning, state-of-the-art research, and a vibrant student life, McMaster is indeed a cornerstone of Hamilton's intellectual community. Other colleges include Mohawk College and Redeemer University College.
The city also prides itself on its libraries, including the Hamilton Public Library, offering comprehensive resources and spaces conducive for research and learning.
Hamilton's Highlights & Recreation
One of the most striking features of Hamilton is its nature trails, with over 100 waterfalls and cascades to discover. The Royal Botanical Gardens, with its stunning displays of local and exotic flora, or the Bruce Trail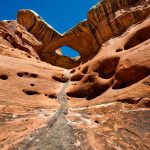 Introduction Stretching over a magnificent 900km from Niagara to Tobermory, the Bruce Trail is one of Canada's most iconic natural and historical landmarks. It's not just a hiking trail—it's a journey through a succession of stunning landscapes, diverse ecosystems, and a rich tapestry of history that demonstrates the resilience of nature and the shared determination of those who helped create..., offering breathtaking escarpment views, are among the best outdoor spaces in the city.
Historically significant sites include Dundurn Castle and the HMCS Haida National Historic Site. For a taste of the local food and craft scene, the Hamilton Farmers' Market is a bustling locale to explore.
Commerce & Conveniences
Hamilton enjoys a lively commercial scene with its Locke Street and James North shopping districts offering a variety of boutiques, galleries and artisanal shops. Spring and fall sidewalk sales in these areas offer delightful surprises for both residents and visitors.
Key financial establishments are scattered city-wide, with conveniently located branches of major banks and postal services making life easy for locals and tourists alike.
Transport & Connectivity
Getting around Hamilton is pretty convenient, thanks to the Hamilton Street Railway public transport system. Moreover, the city is serviced by the John C. Munro Hamilton International Airport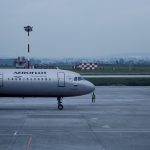 The Historical Significance John C. Munro Hamilton International Airport stands as a testament to the rich history and growth of Canada's aviation industry. Named after John C. Munro, a former Member of Parliament and Cabinet Minister, this airport has witnessed significant milestones since its establishment in 1940. Initially developed as an air force base during World War II, it played..., making domestic and international travel a breeze. For those travelling by train, the Hamilton GO Centre provides an important transit hub.
Sports Facilities
Hamilton is a city of sports lovers. The Tim Hortons Field is a prime venue for Canadian Football League games, while the FirstOntario Centre is a multi-purpose arena hosting an array of events, from ice hockey to music concerts. The city is also set to be a host for the 2022 Canada Summer Games.
Traveler's Final Take
Hamilton truly offers something for everyone, from its rich historical chronicles, vibrant cultural scene, bustling educational landscape, attractive shopping districts, and sporting events, to the ease of transport and connectivity. Its allure lies in its seamless blend of natural bounty, strong heritage, and urban energy.
Hamilton's spirit resonates in its cascading waterfalls, thriving galleries, and vibrant streets. This unceasing vitality makes Hamilton a thriving, buzzing city to live in, explore and revisit.
Must-Visit Spots in Hamilton
Art Gallery of Hamilton
Hamilton Museum of Steam and Technology
Warplane Heritage Museum
Theatre Aquarius
McMaster University
Hamilton Public Library
Royal Botanical Gardens
Bruce Trail

Trail Origins & Evolution The city of Trail, situated in British Columbia, Canada, holds a rich history that traces its roots to the 19th century. The city was founded by prospectors during the Gold Rush era, enticed by its bountiful deposits of minerals, mainly gold, silver, and copper. Later, the thriving mining industry prompted the construction of the Trail Smelter,...

Dundurn Castle
HMCS Haida National Historic Site
Hamilton Farmers' Market
Locke Street and James North Shopping Districts
Hamilton Street Railway
John C. Munro Hamilton International Airport
Hamilton GO Centre
Tim Hortons Field
FirstOntario Centre