Claresholm Origins & Evolution
Claresholm, a charming Canadian town in the province of Alberta, is a testament to the country's rich history of pioneers and adventurers. Founded in 1891 as a railroad stop for the Canadian Pacific Railway, this prairie town was initially named after Clara Stewart, the sister of J. G. Perrin, a Canadian Pacific Railroad official. Claresholm quickly expanded and was officially incorporated as a town in 1905, with an economy primarily based on agriculture.
Over the years, Claresholm has witness growth not only in terms of its population but also in the establishment of various businesses and community facilities. The town's character has been shaped by the hard-working, community-oriented nature of its early settlers, qualities that still resonate strongly today.
City's Geography & Demography
Situated about 125 kilometers south of Calgary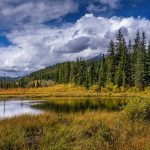 Calgary Origins & Evolution Calgary, located in the foothills of the Rocky Mountains of Alberta, Canada, has a rich and diverse history. Its name originates from a bay on the Isle of Mull, Scotland. It was officially founded as a town in 1884, and by the year 1891, it had elected its first mayor. The development of Calgary was primarily..., and 91 kilometers northwest of Lethbridge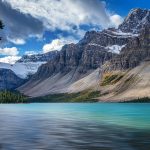 Brief History of Lethbridge Located in the province of Alberta in Canada, the city of Lethbridge has grown steadily ever since its founding as a mining town in the late 19th century. In 1883, Elliot T. Galt had a vision of a prosperous coal mining operation in the area. A year later, Galt's dream was realized, and the North Western..., Claresholm is perched in the heart of the Canadian Prairies. With its warm summers, cold winters, and minimal rainfall, it features a typical dry continental climate.
As of Canada's 2016 Census, the town has a fairly close-knit population of around 3,780. Reflecting the broader cultural mosaic of Canada, the population in Claresholm represents different ethnic groups, boasting a diverse and culturally rich community.
Cultural & Artistic Landscape in Claresholm
Claresholm has a vibrant and active cultural scene, with several events, museums, theaters, and galleries contributing to its appeal. The Claresholm & District Museum and Visitor Information Center houses an extensive collection of artefacts that reflect the town's history and heritage.
Claresholm is also the proud host of annual community events like the Claresholm Fair Days, a gala celebration featuring a parade, music concerts, horse shows, and an agricultural fair. The Lebel Mansion Art Gallery showcases rotating exhibits from Alberta artists, while the Claresholm Arts Society puts on regular theatrical performances for the community.
Educational & Research Facilities
Education is a cornerstone of Claresholm with the town boasting several education and research institutions. Public education is provided through Livingstone School Division. The town is home to the WS Hawrylak Library, which offers a much-valued quiet space, learning resources, and a packed schedule of community events.
Claresholm's Highlights & Recreation
Claresholm abounds with recreational spots and landmarks that make it a captivating destination. The town's well-maintained parks, such as Centennial Park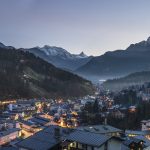 A Storied Past: The Historical Significance of Centennial Park Named in honor of Canada's centennial in 1967, Centennial Park illustrates the country's rich history and evolution over time. A living testament to Toronto's commitment to preservation, the park stretches over an expansive 525 acres and was unveiled to commemorate the country's 100th birthday. Venturing through the serene environs, it is... and Willow Creek Park, provide quiet havens for nature lovers. The Claresholm Aquatic Centre, with its pool and splash park, is a popular summer destination.
Claresholm is also home to several historic landmarks such as the Claresholm Industrial Airport, a World War II Commonwealth Air Training Facility, and arguably the town's most fascinating attraction.
Commerce & Conveniences
The town offers a variety of commercial options for its residents and visitors. 1st Street West remains Claresholm's commercial hub, housing grocers, shops, banks, and postal services. Furthermore, Claresholm hosts numerous seasonal community sales, showcasing local products and fostering a sense of community spirit.
Transport & Connectivity
Despite its small size, Claresholm enjoys excellent transport connectivity. The town is serviced by Provincial Highways 2 and 520, ensuring easy road access. The Claresholm Industrial Airport, while mostly used for general aviation and flight training, also offers private charter flights.
Sports Facilities
In terms of sports facilities, Claresholm doesn't disappoint with its Claresholm Community Centre, which houses an arena for ice hockey and figure skating, as well as courts for basketball, volleyball, and other indoor sports. The town also boasts a curling rink and a golf course, the Bridges at Claresholm.
Traveler's Final Take
Claresholm, with its rich history, lush parks, sporting facilities, and vibrant cultural scene, is a hidden gem in Southern Alberta. It is a perfect medley of serenity and liveliness, offering both peaceful respite and engaging activities. Whether you're planning to travel solo or with family, Claresholm promises a warm welcome and an enjoyable stay.
Must-Visit Spots in Claresholm
Claresholm & District Museum
Lebel Mansion Art Gallery
Centennial Park
Willow Creek Park
Claresholm Aquatic Centre
Claresholm Industrial Airport
1st Street West
WS Hawrylak Library
Claresholm Community Centre
The Bridges at Claresholm Golf Course