Fogo Island Origins & Evolution
Fogo Island is located off the Northeastern coast of Newfoundland in Canada and is uncannily marked by wayward geology and centuries of ecological craftsmanship. It was first discovered by Portuguese explorers in the 1500s, which eventually led to indelible settlement by the Irish and English in the 18th century centered around the profitable cod fishing industry.
Over the years, the island has woven a complex narrative that inclusively speaks of fishing communes, resilient colonial outport traditions, and invigorating rural revitalization. In the 1960s, the local fishing economy collapsed, unfortunately setting in stage a period of decline. However, Fogo Island bounced back remarkably, buttressed by its community members' perseverance and visionary initiatives like the Shorefast Foundation's thrust towards geo-tourism and creative economy.
City's Geography & Demography
The city is perched amidst the surging waves of the North Atlantic Ocean and scrunched by glacial highlands and carpeted wilderness. The stark, rugged landscapes are delicately punctuated by colorful salt-box houses, artist studios, and heritage trails.
The climate is classified as subarctic, marked by cold winters and cool summers. Despite the somewhat harsh climate, the city is home to approximately 2,700 inhabitants, demonstrating an intriguing blend of resiliency, profound warmth of spirit, and an inseparable bond with the coastline. The city is almost entirely Caucasian, with English being the mother tongue of the residents.
Cultural & Artistic Landscape in Fogo Island
Culturally, Fogo Island is a bracing anthology of rugged Newfoundland traditions and progressive artistry. The 'Fogo Island Arts' is a residency-based contemporary art organization that bridges sustainability, community, and creativity through an international network of artists, filmmakers, writers, musicians, curators, designers, and thinkers.
Further, the Island's authentic folklife is gloriously revived during the Island's 'Partridgeberry Harvest Festival.' An event that celebrates local crafting, foraging, quilt-making, and storytelling traditions. The town's museums, most notably 'The Fogo Island Museum,' and the 'Marconi Wireless Interpretation Center,' offer informative commentary on the Island's rich maritime and communication heritage.
Educational & Research Facilities
There's one K-12 school on the island called the 'Fogo Island Central Academy.' The 'Fogo Island Public Library' serves as a communal hub for knowledge and literacy initiatives. The 'Fogo Island Marine and Geology Research Station' is instrumental in investigation and data collection related to geological formations, biodiversity, and climate change.
Fogo Island's Highlights & Recreation
A premier landmark on Fogo Island is 'The Fogo Island Inn', which is a celebrated destination in itself. Its dramatic architecture represents the cultural revival of the region. The rugged 'Brimestone Head,' 'Joe Batt's Point' hike, and the 'Long Studio Trail' are spectacular vantage points and hiking routes that ring in breathtaking views of the Atlantic Ocean, icebergs, and the tranquil Fogo village.
Commerce & Conveniences
Fogo Island has quaint convenience stores like 'The Foodland' and 'R. Shea & Co. Ltd.' that carry groceries and local produce. The local craft shops are charming outlets brimming with locally made artifacts, including handmade quilts, knitting crafts, woollen mittens, and sea-kissed arts; 'Nicole's Cafe' is famous for its homemade baked goods. The 'Fogo Island Bank' and 'Canada Post' handle the financial and postal needs of locals and visitors alike.
Transport & Connectivity
Fogo Island boasts a strong connectivity profile for its size. Regular ferry services link it to the mainland Newfoundland. It also has a private airstrip, primarily for chartered flights.
Sports Facilities
While the city does not host any major stadium or sporting facilities, outdoor activities and traditional games are intrinsic to Island life. Events like the 'Iceberg Challenge' cycling tour and 'Cod Sounds Culinary Adventures' are popular among locals and adventure-seeking visitors.
Traveler's Final Take
Fogo Island, with its craggy cliff sides, luring sea bristles, and quaint rural charm, leaves an everlasting impact on its visitors. It serves as a testament to the power of community-based tourism, sustainability and indomitable spirit of the people who call this place home.
Must-Visit Spots in Fogo Island:
1. Fogo Island Inn
2. Fogo Island Arts
3. Partridgeberry Harvest Festival
4. The Fogo Island Museum
5. Marconi Wireless Interpretation Center
6. Brimestone Head
7. Joe Batt's Point
8. The Long Studio Trail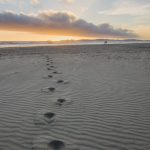 Trail Origins & Evolution The city of Trail, situated in British Columbia, Canada, holds a rich history that traces its roots to the 19th century. The city was founded by prospectors during the Gold Rush era, enticed by its bountiful deposits of minerals, mainly gold, silver, and copper. Later, the thriving mining industry prompted the construction of the Trail Smelter,...
9. Nicole's Cafe
10. R. Shea & Co. Ltd.
11. Fogo Island Public Library
12. Fogo Island Marine and Geology Research Station.