Lachute Origins & Evolution
Lachute, a city steeped in history, was founded in 1796, its birth connected to the early migration of United Empire Loyalists escaping the aftermath of the American Revolution. It quickly turned into a bustling hub with thriving manufacturing and lumber industries because of the proximity to the Ottawa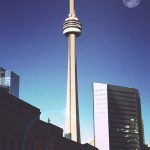 Ottawa Origins & Evolution The history of Ottawa, Canada's capital city, is rich and varied, evolving from a humble settlement of the early 1800s to the bustling modern city it is today. Originally known as Bytown after British military engineer Colonel John By, who was responsible for the construction of the Rideau Canal, the city's pivotal role within the nation's... River. The city's development was further bolstered during the opening of the Carillon and Grenville Canal in 1819, fostering trade and travel.
Over the centuries, Lachute has held onto its small-town charm, while evolving into a well-rounded city, with plenty of amenities, attractions, and a vibrant cultural scene. Its landmark, the Ayers Woolen Mill, which kept the local economy rolling from 1906 until its closure in 1998, is now converted into a residential building, epitomizing the city's adaptable spirit.
City's Geography & Demography
Situated in the southern region of Quebec, Lachute is nestled between Ottawa and Montreal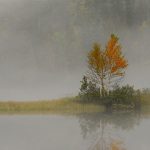 Montreal Origins & Evolution Montreal's rich history dates back to 1535 when the indigenous Iroquois people welcomed French explorer Jacques Cartier. Officially founded in 1642 by French settlers, the city rapidly developed into an essential hub for fur trading. Montreal's spectacular growth continued over the centuries, transforming this quaint outpost into a dynamic metropolis. Today, the city's deep-rooted history is.... Its strategic location affords the city a pleasant temperate climate, characterized by warm, humid summers and snowy winters, adding to its picturesque allure.
With a modest population of just over 12,000 as per the 2016 census, Lachute possesses a friendly, community-oriented vibe. Despite its quaint demographic size, Lachute boasts a rich cultural diversity, being home to both French and English-speaking communities living harmoniously, making the city a microcosm of Canadian multiculturalism.
Cultural & Artistic Landscape in Lachute
Lachute is pulsating with a vibrant artistic scene. The city hosts the popular "Festival of Colors" every fall, attracting locals and tourists alike for its beautiful display of natural autumn spectacle. The Lachute Theatre, a charming art nouveau edifice, stages diverse performances throughout the year, enhancing the city's cultural vitality.
Art aficionados can devour, the innovative exhibition held at the Lachute Art Gallery, featuring a vast range of contemporary artworks. The city also boasts a lively indie music scene, supported warmly by local venues, capturing the youthful spirit of Lachute.
Educational & Research Facilities
Université du Québec en Outaouais, with its satellite campuses, provides higher education for those in Lachute. The Lachute Public Library offers an extensive collection of books and resources, making it a hub for learning and research.
The Evan Odonald Institute, a research facility dedicated to environmental sustainability, also resides in Lachute, enabling the city to contribute meaningfully in the realm of scientific research and advancements.
Lachute's Highlights & Recreation
Lachute's landmarks and recreational spots add variety to the city's charming character. The Christmas Park, with its thematic displays during the holiday season, is a sight to behold. Parc Barron, with its beautiful, tranquil surroundings, offers hiking trails for nature lovers. The Lachute Golf Club is a popular choice for the sport's enthusiasts.
Guided tours of the converted Ayers Woolen Mill offer a trip down Lachute's industrial memory lane. On top of these, the scenic Lachute River further wraps the city in nature's embrace, serving as a popular site for recreational activities like canoeing and fishing.
Commerce & Conveniences
Lachute's commerce and conveniences mirror its vibrant, community-oriented energy. From quaint local shops offering craft items and antiques, to more contemporary retail outlets; from established banking institutions to reliable postal services, the city provides every necessity within arm's reach.
The city is particularly known for its large farmers' market, the Marché Lachute, operating since 1963, which offers fresh, local produce and handcrafted items.
Transport & Connectivity
Lachute is well-connected for travellers. The city's transit system offers extensive bus services. The city is also served by the Lachute Airport, delivering charter and cargo services. The city's proximity to Quebec's primary highways offers easy access to and from the city, enhancing convenience for residents and visitors alike.
Sports Facilities
Lachute features excellent sports facilities, with the Rivière Rouge Sports Centre and Polyvalente Lavigne School's sports facilities, offering a variety of sports, from soccer and fencing to swimming.
Traveler's Final Take
In summary, Lachute perfectly encapsulates the charm and richness that isn't usually found in larger cities. This beautiful region of Quebec, though modest in size, boasts a wealth of experiences like historical landmarks, vibrant cultural scenes, and splendid natural beauty. It is, without a doubt, the ideal place for both families and singular explorers seeking an authentic Canadian experience.
Must-Visit Spots in Lachute
Festival of Colors
Lachute Theatre
Lachute Art Gallery
Lachute Public Library
Université du Québec en Outaouais
Evan Odonald Institute
Christmas Park
Parc Barron
Lachute Golf Club
Ayers Woolen Mill
Lachute River
Marché Lachute
Lachute Airport
Rivière Rouge Sports Centre
Polyvalente Lavigne School's sports facilities