Coldstream Origins & Evolution
Founded in the mid-19th century by miners during the Gold Rush era, Coldstream is a small, unassuming town in the North Okanagan, British Columbia, Canada. Its development as a town, however, materialized much later in the 20th century. The town's evolution has been intimately tied to agriculture, with the introduction of irrigation systems being one of the decisive factors in its growth. Over time, the city has managed to preserve and modernize simultaneously, seamlessly blending its historic charm with the amenities of a contemporary small town.
City's Geography & Demography
Nestled on the eastern shore of Kal Lake, Coldstream boasts a picturesque geographical landscape that is diverse and appealing. The town sprawls across the foothills of the Monashee Mountains, offering breathtaking views and a plethora of outdoor recreational opportunities. Coldstream generally enjoys a seasonal climate, characterized by warm summers and mild winters, which allows for year-round enjoyment of its outdoor facilities and natural beauty.
Statistically, Coldstream's population has been steadily growing over the past few decades. As of the 2016 census, the town had a population just over 10,000 residents, marking a significant increase from the previous count.
Cultural & Artistic Landscape in Coldstream
Coldstream offers visitors a healthy injection of cultural and artistic experiences. The town's annual events, including the Coldstream Farmers Market and the Creative Chaos Craft Show, showcase the community's support of local artisans and crafters. The town is home to O'Keefe Ranch, which includes a museum that tells the region's agricultural history through exhibits, demonstrations, and tours. Local theaters also play a significant role in the cultural landscape, highlighting the area's talent through a variety of performances.
Educational & Research Facilities
Coldstream prides itself on its educational and research facilities, including the Kalamalka Secondary School and the Okanagan College's Kalamalka campus. The Kalamalka Campus partners with organizations such as the AAFC Pacific Agri-Food Research Centre to support research in areas like sustainable agriculture and adaptation to climate change, reflecting the town's commitment to educational excellence and innovation.
Coldstream's Highlights & Recreation
Nature lovers will feel right at home in Coldstream, with the Kalamalka Lake Provincial Park providing various hiking trails, picnic spots, and swimming areas against the backdrop of the crystal clear lake. In addition, Greater Vernon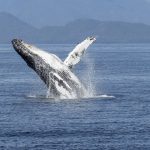 Vernon Origins & Evolution Vernon—a city that brims with heritage and charm, began its journey in 1863 when the first European settlers arrived in the Okanagan Valley. The city, situated in the southern interior of British Columbia, was named after Forbes George Vernon, a former MLA of British Columbia. Vernon grew exponentially with the establishment of a railway in 1891.... Recreation Center offers amenities like pools, fitness centers, sports fields, and more, encouraging an active lifestyle among residents and visitors alike.
Commerce & Conveniences
Despite its small size, Coldstream hosts a range of businesses and conveniences. The Coldstream Market offers a selection of locally made products, and local shops sell everything from clothing and home goods to food and beverages. What's more, fundamental services such as banks and post offices are conveniently located, making life in Coldstream as comfortable as it is charming.
Transport & Connectivity
Public transport in Coldstream is provided by BC Transit, providing buses connecting Coldstream to the Greater Vernon area. Additionally, the town is a short drive from Vernon Regional Airport, enhancing the town's connectivity for both residents and visitors.
Sports Facilities
Coldstream's sporting facilities include the Lavington Blue Park and the Greater Vernon Athletics Park. These facilities host various sports events and encourage participation from both locals and visitors. These centers play a crucial role in the city's vibe, bringing about community involvement and promoting overall wellness.
Traveler's Final Take
With its rich history, scenic landscapes, cultural vibrancy, and wide-ranging amenities, Coldstream is a charming town that offers a blend of tranquility and community spirit that few places can match. Whether you're exploring its cultural richness, participating in its recreational activities, or simply soaking up its natural beauty, you're sure to leave with a plethora of fond memories.
Must-Visit Spots in Coldstream:
1. O'Keefe Ranch
2. Kalamalka Lake Provincial Park
3. Greater Vernon Recreation Center
4. Coldstream Market
5. Kalamalka Secondary School
6. Okanagan College's Kalamalka Campus
7. Lavington Blue Park
8. Greater Vernon Athletics Park