Carbonear Origins & Evolution
Carbonear, nestled in the northeastern shores of Conception Bay in Newfoundland and Labrador, Canada, is a city steeped in history. Founded in 1631 by settler John Guy, the city gradually developed from a modest fishing outpost into a bustling maritime hub. Carbonear is one of the oldest European settlements in North America, and its past is rich with tales of explorers, fishermen, and privateers. The city has grown and evolved over time, preserving its historic past while seamlessly adopting the benefits of the modern world.
The cityscape is dotted with heritage architecture, standing as a testament to Carbonear's past. Iconic buildings such as the Rorke Store Museum and the Carbonear Railway Station Museum reflect the city's lifestyle from bygone eras. With every street echoing a part of the city's history, Carbonear indeed provides a unique journey through time.
City's Geography & Demography
Carbonear is enveloped by a unique geographical environment, comprising rugged landscapes and views of the Atlantic Ocean. The Climate is typically continental, characterized by warm summers and chilly winters. The city, one of the major urban areas in the Avalon Peninsula, is flush with natural beauty.
The population of Carbonear is varied and diverse. As per 2016 census, the city houses nearly 4700 residents. The residents of Carbonear are amicable, nurturing a sense of community that is deeply ingrained, thus providing an inviting atmosphere for both locals and tourists alike.
Cultural & Artistic Landscape in Carbonear
Carbonear boasts a rich cultural scene. The city celebrates an array of events, festivals, and traditional ceremonies that reflect its brightly colored heritage. One of the major attractions worth visiting is the Sheila NaGeira theatre – named after a famous Irish princess who settled in Carbonear, the venue hosts an assortment of performances year-round.
Carbonear's reputation as an artistic hub is also well known. Noteworthy galleries such as Christopher Pratt Gallery showcase the works of renowned local artists, offering a unique insight into Newfoundland's artistic traditions.
Educational & Research Facilities
Home to the College of the North Atlantic's Carbonear campus, the city is an educational hub. The college offers a range of academic and technical programs. Other institutions like the Carbonear Public Library offer extensive resources for academic and recreational reading.
Carbonear's Highlights & Recreation
Carbonear is home to a wide array of landmarks, parks, and recreational spots that captivate visitors and locals alike. The city's prime attractions include heritage properties such as the Rorke Store Museum and sites of natural beauty like the Carbonear Island. Crowded with historical landmarks and surrounded by natural beauty, the city presents an ideal mix of history and recreation. Visitors can indulge in outdoor activities such as fishing, hiking, and boating.
Commerce & Conveniences
The city of Carbonear houses a collection of shops and amenities to cater to the needs of its residents. From contemporary shopping complexes such as the Trinity Conception Square Mall to quaint local boutiques, the city provides numerous shopping opportunities. Essential services like banks and postal services are also adequately available.
Transport & Connectivity
Carbonear enjoys excellent connectivity with other parts of Newfoundland and Canada. Public transport, taxicabs, and affordable car rental services facilitate easy internal commuting. The city is also served by nearby major airports like the St. John's International Airport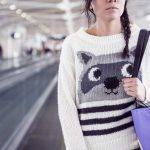 The Historical Significance of St. John's International Airport Nestled on the eastern tip of Newfoundland, St. John's International Airport bears more than just the title of Canada's most easterly airport. It stands as a testament to the region's rich history and strong cultural identity. Originally built in the 1940s as a vital military airbase during World War II, the airport....
Sports Facilities
Carbonear has a robust sporting tradition. The local sports center, the Carbonear Swimming Pool is a popular facility, and there are also fields and playgrounds peppered throughout the city, allowing community and recreational sports for residents and visitors.
Traveler's Final Take
With its unique blend of history, culture, and natural beauty, Carbonear offers an enriching and rewarding experience for visitors of all ages. It is a city that values its past while joyously engaging with the present, creating a vibrant and welcoming atmosphere.
"Must-Visit Spots in Carbonear":
Rorke Store Museum
Carbonear Railway Station Museum
Sheila NaGeira Theatre
Christopher Pratt Gallery
Carbonear Island
Trinity Conception Square Mall
Carbonear Swimming Pool