Vernon Origins & Evolution
Vernon—a city that brims with heritage and charm, began its journey in 1863 when the first European settlers arrived in the Okanagan Valley. The city, situated in the southern interior of British Columbia, was named after Forbes George Vernon, a former MLA of British Columbia. Vernon grew exponentially with the establishment of a railway in 1891. Over the years, it emerged as a hub for agriculture with its wealth in crops, dairy, orchards, and ranching. Back in time, Vernon was also known for its lucrative tobacco growing and brewing industries. Fast forward to the present, it stands as an economically diversified city, harboring vibrant industries like tourism, technology, manufacturing, and services.
The cultural past and the journey through time are well preserved in the city through its heritage buildings, street murals, and museums. The Greater Vernon Museum and Archive house an array of artifacts that chronicle the city's evolution. The city's indigenous roots are also celebrated vivaciously, with the Okanagan Indian Band being a prominent part of its cultural fabric.
City's Geography & Demography
Vernon is nestled amid the rolling grasslands of the North Okanagan region, flanked by three majestic lakes—Okanagan, Kalamalka, and Swan Lake. The city experiences a temperate climate, characterized by warm, dry summers and chilly, snowy winters that create the perfect conditions for various outdoor activities year-round.
In terms of demography, Vernon holds a population of approximately 40,000 residents, making it the largest city in the North Okanagan regional district. It reflects a perfect mix of youth and elderly, with a median age of about 49 years. The city showcases a rich cultural diversity an indigenous community makes up a significant percentage of its total population.
Cultural & Artistic Landscape in Vernon
Vernon's cultural and artistic landscape represents a fusion of traditional legacy and contemporary trends. The city celebrates a myriad of events throughout the year like the Sunshine Festival and the Funtastic Music Festival which paint the town with art and music.
The city takes pride in its Performing Arts Centre, renowned for hosting top-quality shows, theatre performances, and concerts. Galleries like the Allan Brooks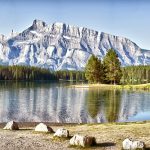 Brooks Origins & Evolution Situated in Alberta's heart, nestled amid the vast prairies and distinctive geological formations, the city of Brooks offers a unique blend of historical heritage and modern amenities. Founded in 1904, Brooks was named after a Canadian Pacific Railway director, Noel Brooks, symbolizing its historic connectivity to Canada's transportation system. Following oil and gas discoveries in the... Nature Centre Gallery and the Vernon Public Art Gallery exhibit a magnificent collection of artwork from local and international artists. Vernon's downtown holds a remarkable display of more than 25 vibrant murals, each narrating a unique story of the city's heritage.
Educational & Research Facilities
Vernon offers quality educational and research facilities. Its notable institution, Okanagan College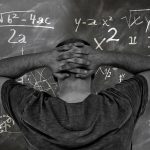 Exploring Okanagan College: An Icon of Canada's Educational Landscape Tucked away in the charming British Columbian city of Kelowna, Okanagan College boasts a heritage dating back to 1963. The sprawling college commands an imposing view, overlooking serene Okanagan Lake and surrounded by majestic mountains. Its lush green surroundings breathe in an inspiring spirit of learning and camaraderie. The institution's rich..., offers a broad range of courses and apprenticeship programs. It's particularly recognized for its exceptional wine and food tourism programs, owing to the region's flourishing wine industry. The city also hosts a campus of the University of British Columbia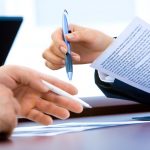 The Historical Significance of University of British Columbia The University of British Columbia (UBC) holds a significant place in Canadian history, both as an institution of higher learning and as a landmark that showcases the country's architectural heritage. Established in 1908, UBC has grown to become one of Canada's top-ranked universities while preserving its historical charm. Walking through its grandiose... with a focus on research and innovation. In terms of public libraries, the Okanagan Regional Library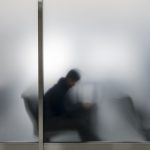 The Historical Significance of Okanagan Regional Library The Okanagan Regional Library holds a special place in the hearts of Canadians, not just as a repository of knowledge but as a symbol of cultural heritage and community. Established in 1936, it is one of the oldest public libraries in Canada, tracing its roots back to the early pioneers who settled in... in Vernon is not to be missed, featuring an extensive collection of books and digital resources.
Vernon's Highlights & Recreation
Outdoor enthusiasts are spoilt for choice in Vernon. Its signature parks, like Polson Park and Kalamalka Provincial Park, offer pristine landscapes, walking trails, and picnic spots. The Swan Lake Nature Reserve is a haven for wildlife lovers and birdwatchers.
The city offers a myriad of recreational activities ranging from swimming, boating, fishing in the summer to downhill skiing and snowboarding at Silver Star Mountain Resort during winter. Also, don't miss out on the Historic O'Keefe Ranch, a heritage site offering a glimpse into the region's ranching history.
Commerce & Conveniences
Vernon provides a variety of shopping experiences. From local boutiques and shops in the downtown sector to the larger commercial stores in the Village Green Shopping Centre, there's something for everyone. As for banking services, all major banks have branches in the city. Seasonal sales like Winter Sidewalk Sale and the Sunshine Festival's street fair offer an enticing shopping experience.
Transport & Connectivity
Vernon ensures excellent connectivity with both public and private transport options. The Vernon Regional Transit system provides extensive coverage across the city. Besides, the city is accessible by the Kelowna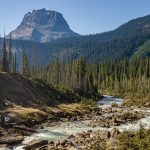 Brief History of Kelowna Situated in the Okanagan Valley, the vibrant and dynamic city of Kelowna has a rich and storied history, which makes it a more intriguing place to visit. The city's name is derived from the Okanagan language word "Kelawnan", which means "grizzly bear". It was home to the indigenous Syilx people for thousands of years before the... International Airport—the 10th busiest airport in Canada. Multiple trails and bike lanes make bicycling a popular mode of transport in Vernon.
Sports Facilities
Residents and visitors alike can indulge in a variety of sports in Vernon. The city boasts facilities like the Kal Tire Place—home to the Vernon Vipers hockey team and multi-purpose sports fields like the Marshall Field. The Predator Ridge Golf Resort is a paradise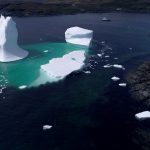 Paradise Origins & Evolution The story of Paradise begins in the late 1800s as a humble farming community. Over the past two centuries, it gradually evolved into one of the grandest living spaces one could find in Newfoundland and Labrador. Paradise was founded and developed along the Trans-Canada Highway's eastern tip, which eventually fueled its development as a glorious commercial... for golf aficionados offering a world-class golfing experience.
Traveler's Final Take
Vernon is a city that not only cherishes its rich past but also embraces the freshness of the present. Its unique blend of history, culture, and allurement of nature make it a jewel of the Okanagan region. It's a city that blooms with vibrancy, offering inviting landscapes, a range of recreational activities, and boundless opportunities for exploration.
Must-Visit Spots in Vernon:
Greater Vernon Museum and Archive
Vernon's Murals
Okanagan College, and University of British Columbia's campus
Okanagan, Kalamalka, and Swan Lake
Polson Park and Kalamalka Provincial Park
The Performing Arts Centre
Allan Brooks Nature Centre Gallery and Vernon Public Art Gallery
Village Green Shopping Centre
Silver Star Mountain Resort
Historic O'Keefe Ranch
Kal Tire Place, and Predator Ridge Golf Resort