Fort Erie Origins & Evolution
The charming city of Fort Erie holds a unique position in the annals of Canadian history. Its establishment dates back to the pre-colonial era with traces of indigenous cultures that flourished for thousands of years. With its strategic location at the mouth of the Niagara River, Fort Erie drew the attention of European settlers in the 18th century. The town's development was shaped by significant events, including the War of 1812, which set the stage for the construction of the Old Fort Erie. Over time, this outpost grew into a bustling town and ultimately, the thriving city that it is today. Today, it sports a rich blend of heritage and modernity.
Fort Erie evolved from its humble origins as a military fortification during its early years, curated a fascinating heritage throughout 19th and 20th centuries, and finally rose to be a vibrant city it is today. Anthropological traces found from archaeological excavations reveal a comprehensive human occupation history dating back to 10,000 years, bolstering the city's historical significance.
City's Geography & Demography
Fort Erie straddles the eastern bank of the Niagara River and is located at Canada's border with the United States, directly across from Buffalo, New York. This city offers a unique blend of scenic beauty, with its azure beaches, serene riverfront, and picturesque landscape, making it an irresistible spot for nature enthusiasts.
Fort Erie experiences a temperate climate, with warm, humid summers and mild to cool winters. It enjoys plentiful sunshine and has a diverse ecology owing to its diverse landforms that appeal to naturalists and adventure lovers. As per the 2017 census, Fort Erie is home to approximately 31,000 residents, presenting a multiplicity of cultures, ethnicities, and dialects.
Cultural & Artistic Landscape in Fort Erie
A vibrant blend of cultures sits at the heart of Fort Erie's identity. The town serves as a cultural Canvas spot featuring events, festivals, museums, and theatres. The Fort Erie Museum and Cultural Centre hosts exhibits detailing the region's history, including displays of indigenous art and artifacts.
The town hosts several annual events such as the Friendship Festival, the Siege of Fort Erie re-enactment, and the Fort Erie Native Friendship Centre's annual Pow Wow. These events showcase local traditions and are strongly attended, reflecting the strength of Fort Erie's community spirit. The artistic side of the city is no less impressive, with public art galleries and exhibitions demonstrating local ingenuity and creativity.
Educational & Research Facilities
Fort Erie boasts a robust education system, with several primary and secondary schools. The city's major contribution to higher education is the Niagara County Community College. The town also proudly houses the Fort Erie Public Library, a hub of learning and research for students and scholars alike.
The presence of several research institutions such as the Severn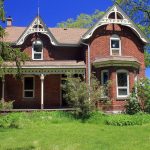 Severn Origins & Evolution The town of Severn, a charming city in Ontario, Canada, nestled between the historically rich Lake Couchiching and Severn River, has a fascinating past. The town's history dates back to 1820 when an influx of British immigrants resulting in its establishment. Through time, Severn has transformed from a humble mill town to the bustling city we... Sound Environmental Association and the research-oriented Niagara Peninsula Conservation Authority reinforces the city's pledge towards sustainability and environmental preservation.
Fort Erie's Highlights & Recreation
A cornerstone of Fort Erie's appeal is its diverse assortment of recreational landmarks. A visit to the restored Old Fort Erie is an absolute must for history buffs. Nature enthusiasts can explore Waverly Beach Park, a serene locale that offers spectacular views of the sunrise.
The city also offers three municipal golf courses – Cherry Hill Club, Bridgewater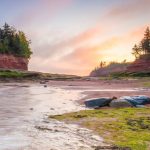 Bridgewater Origins & Evolution Originating in 1812, Bridgewater, off the South Shore of Nova Scotia, was first inhabited by Acadian and Mi'kmaq people before being settled by European pioneers. The town grew over time owing to its location on the LaHave River, which provided the backdrop for shipbuilding and commerce, rendering it the thriving "Main Street of the South Shore."... Country Club, and Fort Erie Golf Club– that cater to golfers of all skill levels. Crystal Beach offers a picturesque setting for swimming, sunbathing, and lakeside picnics. For racing enthusiasts, the Fort Erie Race Track promises a thrilling spectacle.
Commerce & Conveniences
Fort Erie is home to a bustling commercial sector. From boutique stores to expansive plazas, shoppers will find a wide variety of options to match their tastes and budgets. Banks and other financial institutions are plentiful, providing necessary fiscal services to residents and visitors alike.
The town's postal services are well-established, ensuring smooth correspondence. Seasonal sale events organized in the central commercial districts draw shoppers from across the region, highlighting its vibrant business community.
Transport & Connectivity
Fort Erie provides excellent connectivity through various modes of transport. The town benefits from Buffalo Niagara International Airport across the river in the United States and the smaller Niagara District Airport that services regional flights.
Local transit services facilitate intra-city travel, with comprehensive bus routes covering all major parts of the city. For longer distances, VIA Rail offers service from its depot in the center of town. Additionally, the Peace Bridge provides a crucial international link to the United States.
Sports Facilities
Fort Erie is home to a number of sports facilities, catering to enthusiasts of all sorts. The Leisureplex complex houses state-of-the-art facilities including, but not limited to a hockey arena, a soccer facility, and even a skateboard park.
The YMCA has a large aquatic center which offers swimming lessons and hosts swimming meets. For baseball fans, the town has the Oakes Park Baseball Stadium, which hosts local league matches.
Traveler's Final Take
What captivates about Fort Erie is its intricate blend of culture, history, and modernity. The fort city rests in the cradle of nature, adorned with the serenity of Waverly Beach Park and the recreational waterfront. Its rich legacy is reflected in its educational drives and sports facilities. It embodies a cultural spirit unlike any other, offering a complete experience to its visitors. Fort Erie invites you to step into a world where history and beauty are celebrated side by side with progress and diversity.
Must-Visit Spots in Fort Erie
Old Fort Erie
Fort Erie Museum and Cultural Centre
Niagara County Community College
Fort Erie Public Library
Severn Sound Environmental Association
Waverly Beach Park
Cherry Hill Club
Bridgewater Country Club
Fort Erie Golf Club
Crystal Beach
Fort Erie Race Track
Banks and Shopping Plazas
Buffalo Niagara International Airport
Niagara District Airport
VIA Rail depot
Peace Bridge
YMCA Aquatic Center
Oakes Park Baseball Stadium