Barrington Origins & Evolution
The charming city of Barrington in the southern region of Canada is a hidden gem. Dating back to 1760s, the city was founded and developed by sturdy New England Planters. Dotted by beautiful, historical buildings, Barrington is often fondly termed as the 'Lobster Capital of Canada'. The city has preserved its precious history, culture and architectural marvels even while embracing modern architectures and facilities. The evolution of Barrington is significantly influenced by the surrounding oceanic resources, leading to its prominence in the seafood industry.
The city didn't grow in isolation. The influence of indigenous Mi'kmaq cultures and fisheries, the French Acadian settlement, and later the British rule all amalgamated in forming the city's unique identity. The Old Meeting House, built in 1765, is a symbol of these spiritual roots and a beacon of Barrington's history.
City's Geography & Demography
Barrington, nestled in the southwestern corner of Nova Scotia, enjoys a coastal climate offering pleasant conditions throughout the year. The Atlantic Ocean's moderating influence provides an idyllic environment for both residents and wildlife. The city's population is around 6,646, with a diverse ethnic mix comprising of families with deep-seated traditions in farming and fisheries.
This city embodies a rural charm and peaceful ambiance that's hard to find. It's not just marked by low population density but also by a close-knit community feeling. The city's demographic trend represents a harmonious blend of different age groups, making it an excellent place to both visit and live in.
Cultural & Artistic Landscape in Barrington
The culture and arts scene in Barrington is a reflection of its historical and maritime legacy. Events like the Barrington Seafood Festival, celebrated annually, showcase the city's rich fishing traditions and cuisines. The Barrington Woolen Mill, part of the Nova Scotia Museum, displays the city's traditional industries and loom technologies.
The city has several galleries and art spaces, displaying works from local and visiting artists. Of particular note is the Lori Lynch Studio & Gallery located in the historical premises of the Zion United Church and the Chapel Gallery, both offering a noteworthy selection of local art.
Educational & Research Facilities
Despite being a small city, Barrington places high emphasis on education. The Barrington Municipal High School and Forest Ridge Academy provide quality education, achieving a balance of traditional and modern teaching methodologies. The Barrington branch of the Western Counties Regional Library is a hub of knowledge and community activities, offering a wide variety of resources and events for every age.
Barrington's Highlights & Recreation
Nature lovers are sure to fall in love with Barrington with various trails, spectacles, and serene parks. The Hawk Beach, labeled a 'must-see' attraction, is the best place for birdwatching, particularly during the annual Hawk Migration. The Sherose Island Nature Trail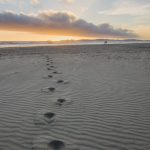 Trail Origins & Evolution The city of Trail, situated in British Columbia, Canada, holds a rich history that traces its roots to the 19th century. The city was founded by prospectors during the Gold Rush era, enticed by its bountiful deposits of minerals, mainly gold, silver, and copper. Later, the thriving mining industry prompted the construction of the Trail Smelter,... and the Cape Sable Island provide splendid picturesque environments for hikers and nature buffs.
The landscape of Barrington is also dotted with a series of well-maintained parks like the Causeway Cottage Green Space which offers picnic spots, walking tracks, and play areas, providing a healthy dose of nature and fun for every member of the family.
Commerce & Conveniences
Barrington's commerce is primarily shaped by its oceanic resources. The city center features a charming blend of local shops, from fresh seafood markets to antique stores. The town offers essential amenities like banking services, postal services, grocery stores and restaurants. In addition, Barrington hosts seasonal sales, particularly during the festive season, drawing shoppers from around the region.
Transport & Connectivity
Despite its rural charm, Barrington is well-connected with a network of highways, taxis, and public transport. The Stanley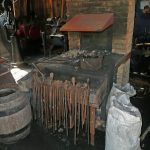 Stanley Origins & Evolution Stanley is a quaint town situated in New Brunswick, Canada. Named after Lord Stanley, the 14th Earl of Derby who later became the Prime Minister of the United Kingdom, the town has a rich historical background. It was established in the late 1830s as a forestry area and was valued for its abundance in timber resources.... Field Airport is located nearby, serving private aviation needs. Its location between Yarmouth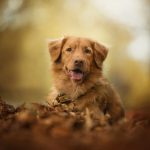 Yarmouth Origins & Evolution Steeped in history, Yarmouth, Canada was founded in 1761. As a favourite haunt of Indigenous tribes, Yarmouth's strategic location on the Nova Scotia coastline made it an attractive spot to settle with a lush fishing and shipbuilding scene. The town's shipbuilding heyday in the 19th century, marked by the launch of countless schooners and brigs, contributed... and Liverpool ensures decent road connectivity. Within the town, the local bus service provides connectivity to all corners of the city.
Sports Facilities
Barrington is undoubtedly a city for outdoor enthusiasts. From a state-of-the-art sports complex housing an ice rink and a swimming pool to various parks providing spaces for basketball, soccer, and other sports, the city ensures residents have ample opportunities for physical activities. The Barrington Municipal Recreation Department schedules year-round youth and adult programs too.
Traveler's Final Take
Visiting Barrington will acquaint you with a piece of Canada's rich history, rewarding visitors with a splendid mix of natural beauty, cultural richness and small-town charm. The city wonderfully blends the old-world rural milieu with modern conveniences, ensuring you have a memorable and comfortable stay.
"Must-Visit Spots in Barrington"
Old Meeting House
Barrington Seafood Festival
Barrington Woolen Mill
Lori Lynch Studio & Gallery
Chapel Gallery
Barrington Municipal High School
Western Counties Regional Library
Hawk Beach
Sherose Island Nature Trail
Cape Sable Island
Causeway Cottage Green Space
Stanley Field Airport
Sports Complex