Bridgewater Origins & Evolution
Originating in 1812, Bridgewater, off the South Shore of Nova Scotia, was first inhabited by Acadian and Mi'kmaq people before being settled by European pioneers. The town grew over time owing to its location on the LaHave River, which provided the backdrop for shipbuilding and commerce, rendering it the thriving "Main Street of the South Shore." Today, Bridgewater is a progressive town that respects its roots, shown through the preservation of its vintage architecture, while encouraging modern businesses, educational institutions, and residential developments.
Over the years, Bridgewater has transformed from a shipbuilding center into an industrial and commercial hub noted particularly for Michelin tire manufacturing since the 1970s. It has matured into a community conscientiously molding economic growth, coupled with exemplary environmental sustainability, earning the nickname "Canada's Best Green Town."
City's Geography & Demography
Nestled on the LaHave River, Bridgewater enjoys a unique geographical location. It sits nearly equidistant between Halifax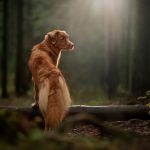 Halifax Origins & Evolution Starting from its initial formation in 1749, the city of Halifax in Canada is infused with a rich history and has flourished into a thriving metropolis. The city was established by British General Edward Cornwallis who aimed to create a military outpost to defend British interests against the French and First Nations. With the advent of... and Yarmouth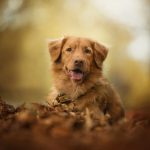 Yarmouth Origins & Evolution Steeped in history, Yarmouth, Canada was founded in 1761. As a favourite haunt of Indigenous tribes, Yarmouth's strategic location on the Nova Scotia coastline made it an attractive spot to settle with a lush fishing and shipbuilding scene. The town's shipbuilding heyday in the 19th century, marked by the launch of countless schooners and brigs, contributed..., making it an easily accessible town in Nova Scotia. The climate in Bridgewater is moderate, characterized by warm summers and relatively snowier winters compared to other coastal areas in Nova Scotia.
The town's demographics are diverse and dynamic. As of 2016 census, it housed approximately 8,500 residents, with a significant proportion comprising young families and working adults. Despite its small size, Bridgewater offers a sense of diversity, imparting the town with a distinctive, vibrant culture.
Cultural & Artistic Landscape in Bridgewater
Bridgewater showcases an impressive array of events and cultural structures that celebrate local arts and crafts. The "Afterglow Art Festival" is a free public art festival that illuminates the town with artworks, light, and performance after sunset. The DesBrisay Museum holds historical exhibits chronicling Bridgewater's rich past, while The Art Happening Bridgewater encourages creativity with its community art space, workshops, and events.
Besides, the Parks Recreation & Culture Department regularly hosts concerts, events, and activities, keeping the cultural landscape alive and thriving in Bridgewater. The town also homes the South Shore Public Libraries, housing diverse literature treasures for all age groups.
Educational & Research Facilities
Bridgewater serves educational needs through its assortment of public schools and the esteemed private institution, Bridgewater Junior-Senior High School. Additionally, Nova Scotia Community College's Lunenburg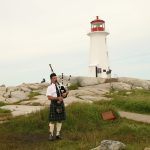 Lunenburg Origins & Evolution Situated on the South Shore of Nova Scotia, Lunenburg holds a rich history dating back to the 18th century. Established in 1753, the town was named in honor of the Duke of Braunschweig-Lunenburg who would later become King George II of Great Britain. Lunenburg was largely settled by Germans, Swiss, and French Protestants, yielding a unique... Campus in Bridgewater provides specialized technical education.
Bridgewater Public Library, part of the larger South Shore Public Libraries, services the town's research and literacy needs, hosting regular book clubs, education sessions, and workshops to encourage learning and community involvement.
Bridgewater's Highlights & Recreation
The town bubbles with places to explore and experience. Woodland Gardens offers peaceful walking paths highlighting native plants, while the Fancy Lake Provincial Park features a beautiful lake for swimming and picnicking.
The Bridgewater Victorian Garden provides vibrant flower displays, while the town's trademark Riverfront Park, with a delightful mix of recreational spots and scenic beauty, makes it a great location for locals and tourists alike. Additionally, the DesBrisay Museum offers a journey into Bridgewater's past.
Commerce & Conveniences
Bridgewater is the commercial center of South Shore, appealing to shoppers with its diverse retail options. Bridgewater Mall and Eastside Plaza offer a variety of stores, banks, and postal services. The weekly farmers market is a popular spot for local produce, crafts, and food.
Transport & Connectivity
Bridgewater Transit offers eco-friendly, accessible public transport, while Saint John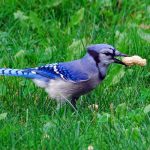 Saint John Origins & Evolution Saint John, located in the heart of the Bay of Fundy in the province of New Brunswick, is Canada's oldest incorporated city and one of its spectacular urban gems. The story of Saint John dates back to 1604 when it was first discovered by French explorers, being officially established as a city in 1785. Its... Airport connects Bridgewater with the rest of Canada and the world. An abundance of taxi services, car rentals, and the town's proximity to the Trans-Canada Highway also ensures excellent connectivity.
Sports Facilities
Bridgewater has a vibrant sporting culture, with facilities such as the Bridgewater Memorial Arena and sports centers offering hockey, soccer, swimming, and much more. The Kinsmen Field hosts numerous baseball games, while HB Studios Sports Centre offers a wealth of sports facilities and programs.
Traveler's Final Take
A mix of verdant landscapes & water views, historical drawcards, cultural & sporting events along with modern conveniences make Bridgewater, Nova Scotia an attractive destination to settle in or visit. The town's earnest preservation of bygone eras alongside embracing nuances of modern living make it a gem in Canada's South Shore.
Must-Visit Spots in Bridgewater
DesBrisay Museum
Bridgewater Junior-Senior High School
Nova Scotia Community College
Fancy Lake Provincial Park
Woodland Gardens
Eastside Plaza
Bridgewater Mall
Bridgewater Memorial Arena
Kinsmen Field
HB Studios Sports Centre
Riverfront Park
Afterglow Art Festival
The Art Happening Bridgewater
South Shore Public Libraries
.