Minitonas-Bowsman Origins & Evolution
Located in the Canadian province of Manitoba, the amalgamated municipality of Minitonas-Bowsman traces its origins back to the early 20th century. Originally separate municipalities, Minitonas and Bowsman decided to merge for enhanced cooperation and shared development in 2015. In terms of growth and development, Minitonas-Bowsman has largely been shaped by its logging industry, agricultural sector, and its rich natural landscapes. From humble beginnings as a small agricultural outpost, Minitonas-Bowsman has blossomed into a close-knit, community-driven municipality that continues to hold significant value for the province of Manitoba.
The consolidation of Minitonas and Bowsman has resulted in a collaborative, unified effort towards infrastructure development, citizen welfare, and environmental sustainability. Today, Minitonas-Bowsman stands as a testament to resilient pioneers, their enduring legacy etched in the timeless quality of its buildings and its enduring community spirit.
City's Geography & Demography
Situated in the western region of Manitoba, Minitonas-Bowsman is characterized by a mix of rolling farmlands, lush forests, and shimmering lakes. The city experiences a humid continental climate with cold, snowy winters, and warm, humid summers.
The population of Minitonas-Bowsman, as per recent evaluations, reflects a diverse mix of cultures and age groups. While primarily a rural municipality, the amalgamation has spurred population growth and increased diversity over the years.
Cultural & Artistic Landscape in Minitonas-Bowsman
Despite being a rural community, Minitonas-Bowsman offers a diversified cultural and artistic landscape. Home to several local festivals and gatherings, the community embraces its multicultural roots and promotes inclusivity through art and cultural representation.
The Minitonas-Bowsman community hall frequently transforms into a vibrant event venue, hosting performances by local bands, art shows, and cultural exhibitions—a testament to the city's rich artistic culture.
Educational & Research Facilities
In Minitonas-Bowsman, education is given a top priority. The district flaunts several well-maintained schools, where children have access to modern facilities and quality education. Bowsman School and Minitonas Middle Years School being the prominent ones.
The municipality also prides itself on its excellent public libraries, often utilized by both students and research enthusiasts. The Minitonas Library and Bowsman Library stand as remarkable lighthouses of knowledge in these rural settings.
Minitonas-Bowsman's Highlights & Recreation
At the heart of Minitonas-Bowsman are its natural landmarks and parks. Highlighted by the Minitonas Lions Park and the Bowsman Millennium Park, which offer spectacular scenery for relaxed strolls or active physical workouts.
Fishing enthusiasts often visit the nearby FisherFisher Origins & Evolution The city of Fisher nestles in the rural heartlands of Manitoba, Canada. Often coined as 'the city that breathes nature,' Fisher was initially established as a farming settlement in the early 19th Century. Over the years, it has impressively preserved its rural essence while transitioning into a full-fledged city, thus creating a harmonious blend of pastoral... River for an eventful day out. In winter, the river turns into a haven for ice-fishing – a popular recreational activity in the region.
Commerce & Conveniences
Minitonas-Bowsman isn't left behind when it comes to commerce and conveniences. The city offers a variety of local stores and services to meet everyday needs. The Minitonas Market and Bowsman Grocery are popular retail points.
Additionally, the city provides reliable banking services, postal services, and reliable internet connectivity. Notably, the annual Christmas Market is a significant seasonal event that boosts local commerce.
Transport & Connectivity
Transport within Minitonas-Bowsman is facilitated via well-maintained road networks. The accessibility to Swan River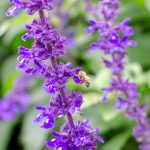 Swan River Origins & Evolution Nestled within the southwestern region of Manitoba, the quaint city of Swan River has a rich history rooted deeply in the fur trade. Founded in the late 18th century by the North West Company, the city swiftly emerged as a bustling hub for trappers and traders, due to its strategic location that is adjacent to... contributes significantly to the city's connectivity within Manitoba and beyond.
Unfortunately, there are no airports within the city. However, Swan River Airport serves as the nearest airport, providing connectivity options to other parts of Canada.
Sports Facilities
Minitonas-Bowsman boasts an active sporting community, highlighted by the Minitonas Curling Club and the Bowsman Arena. These venues cater to the passion for sports in this rural region and serve as community centers for local events.
Traveler's Final Take
Minitonas-Bowsman is not your traditional bustling city. Instead, it lives by its rural ethos, blending community spirit with the serenity of natural beauty and local charm. It's less about city life's high pulse and more about a peaceful melody that brings you closer to nature and the welcoming spirit of Canada's rural heartland.
Must-Visit Spots in Minitonas-Bowsman
1. Minitonas-Bowsman Community Hall
2. Bowsman School
3. Minitonas Middle Years School
4. Minitonas Library
5. Bowsman Library
6. Minitonas Lions Park
7. Bowsman Millennium Park
8. Fisher River
9. Minitonas Market
10. Bowsman Grocery
11. Minitonas Curling Club
12. Bowsman Arena