Neepawa Origins & Evolution
In the heart of Western Canada lies Neepawa, a quaint city which exudes a tranquil charm reflective of its humble beginnings. Named after the Cree word for "plenty," Neepawa was founded in the 1880s during the railroad expansion and swiftly grew into a pivotal site due to its prosperous agriculture industry, particularly wheat and cattle. The city's intriguing history is encapsulated in its Victorian-era architecture, providing window into Neepawa's transformation over the decades.
Preserving its past, Neepawa also acknowledges the vital role of indigenous cultures. It is home to the native Nakota and Anishinaabe tribes whose rich history shapes the city's cultural and social fabric, infusing local traditions with their timeless heritage.
City's Geography & Demography
Located 185 km northwest of Winnipeg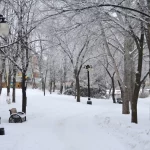 Winnipeg Origins & Evolution Known as the "Gateway to the West," Winnipeg, Manitoba's capital city, was originally settled by Indigenous peoples and later became a fur-trading post for the Hudson's Bay Company in the late 18th century. Officially incorporated as a city in 1873, Winnipeg quickly became a bustling railway hub due to its strategic location at the confluence of..., Neepawa gravitates around Windsor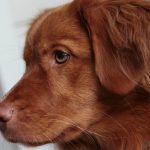 Windsor Origins & Evolution With roots dating back to the early 18th century, Windsor, Ontario, is one of Canada's oldest and most historic cities. It was originally established as a French agricultural settlement, 'La Petite Côte', around 1749. Over the centuries, this small settlement grew into a vibrant, multi-cultural city renowned for its friendly people, rich industries, and its unique... Park, a mesmerizing green expanse that sows the city's urban aesthetics with nature's tranquility. The city is primarily an agri-based community, surrounded by a tapestry of prairies, valleys, and bustling farmlands.
Neepawa's demography is a dynamic blend of various cultures, a reflection of its welcoming disposition. Known for its multicultural character, the city sees substantial inflow from the Philippines, infusing Neepawa with Filipino traditions and cuisine.
Cultural & Artistic Landscape in Neepawa
Culture thrives vividly in Neepawa. The city is the birthplace of renowned author Margaret Laurence, and her legacy is cherished in the form of the Margaret Laurence Home – a National Historic Site. The annual Lily Festival, in honour of the town being designated as "Manitoba's Lily Capital", draws visitors from far-flung regions, turning the city into a colorful painting of diversely-patterned lilies.
Art also finds subtle expression through the 'Art on Main' initiative, transforming the downtown area in a public gallery. Additionally, the Beautiful Plains Museum, laden with artifacts, offers a captivating narrative of Neepawa's evolution, while the Roxy Theatre hosts regular performances, contributing to the thriving artistic scene.
Educational & Research Facilities
Neepawa boasts an impressive range of educational and research institutions. The Neepawa Area Collegiate Institute offers comprehensive academic programs, while Hazelmere Farms and Hemmerling Farms serve as essential agricultural research sites. Circulating an extensive collection of books and resources, the Neepawa Public Library is an invaluable local resource.
Neepawa's Highlights & Recreation
In terms of recreational activities, Neepawa is spoilt for choice. The Riverbend Park, with its colorful playground and serene picnic spots, is a local favorite. The Langford Conservancy, on the other hand, offers immersive trails through prairies and forests, serving as a sanctuary for nature enthusiasts. Neepawa's golf heritage is robust, personified by the Neepawa Golf & Country Club, celebrated for its picturesque layout.
Commerce & Conveniences
Neepawa's commercial scene is diverse and rewarding. The seasonal Farmer's Market is a bustling affair, featuring local produce, handmade crafts, and baked delicacies. For book lovers, Wolf's General Store offers a multitude of selections, while boutiques like Whitetail Apparel curate fashionable options.
Transport & Connectivity
Neepawa's transportation infrastructure caters to all types of travellers, with well-structured public transport and numerous highways connecting it to larger cities. For air travel, it is serviced by the Neepawa Airport while the centrally-located bus terminal offers easy intercity connectivity.
Sports Facilities
For sports enthusiasts, Neepawa provides expansive facilities. The Yellowhead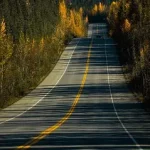 Yellowhead Origins & Evolution A glimpse into the past of Yellowhead city in Canada reveals a robust history filled with discovery and development. The city's name Yellowhead descends from Pierre Bostonais, an Iroquois-Métis trapper with blonde hair who worked in the region in the early 19th century. Over the years, Yellowhead has evolved from a humble trading post into a... Centre is a versatile space for hockey, curling, rodeos, and concerts. The Neepawa Aquatic Centre, with its Olympic-size pool, is another prime attraction, catering to both fitness and leisure needs.
Traveler's Final Take
Neepawa is a destination with its own distinct rhythm, where the echoes of history harmonize perfectly with the pulse of present-day amenities and activities. Whether it's the tranquility of nature trails, the companionship of a community event, or the thrill of a sports match, Neepawa offers a wholesome experience.
Must-Visit Spots in Neepawa
Windsor Park
Margaret Laurence Home
Beautiful Plains Museum
Roxy Theatre
Neepawa Area Collegiate Institute
Hazelmere Farms
Hemmerling Farms
Neepawa Public Library
Riverbend Park
Langford Conservancy
Neepawa Golf & Country Club
Wolf's General Store
Whitetail Apparel
The Neepawa Airport
The Yellowhead Centre
Neepawa Aquatic Centre