Swan River Origins & Evolution
Nestled within the southwestern region of Manitoba, the quaint city of Swan River has a rich history rooted deeply in the fur trade. Founded in the late 18th century by the North West Company, the city swiftly emerged as a bustling hub for trappers and traders, due to its strategic location that is adjacent to the akin-named Swan River. Over the years, the settlement proliferated into a thriving agricultural society, while also making substantial advancements in forest-based industries. Today, Swan River, bolstered by its noteworthy past, continues to maintain its allure as an enterprising rural city marked by a tempo of progress and splendor.
Swan River has developed gradually over time, adhering to a framework founded on sustainability and community progression. The legacy of the early settlers endures, reflected vividly in the farms that dot the landscape and the integral logging industry. Furthermore, the city's history is archived meticulously at the Swan Valley Historical Museum, providing an insightful snapshot into its evolution.
City's Geography & Demography
Swan River is situated in a valley created by the Swan River, from which the city draws its name. Surrounded by picturesque landscapes including lush farmland, abundant forests, and rolling hills, the city provides stunning visuals year-round, amplified immensely during the autumnal color change.
As it hoists a population of almost 4,000 residents, Swan River bestows a sense of community that contributes significantly to its charm. A balanced demographic ensures a vibrant diversity while still maintaining the city's unique identity. The warm and inviting populace, along with the pleasant climate—characterized by moderate summers and snow-enriched winters—affirms the city's status as a delightful residency and lucrative tourist destination.
Cultural & Artistic Landscape in Swan River
Swan River boasts a rich cultural and artistic life, centered mainly around community-run events. The Northwest Roundup and Exhibition is an annual highlight, drawing people from all walks of life for a weekend filled with rodeo displays, art exhibits, and celebrations of local culture.
Additionally, the Swan Valley Fine Arts Festival serves as a platform for artistic expression in the area, promoting both visual and performing arts. The city is also home to a handful of local galleries, such as the Harvest Moon Studio and Gallery, presenting a blend of local and national artworks.
Educational & Research Facilities
Education and research are vital facets of Swan River, with schools, libraries, and tertiary institutions playing a significant role in the community. The Swan Valley School Division caters to the K–12 spectrum, while the University College of the North acts as a pivotal point for higher education, offering degrees in a plethora of disciplines.
Research facilities, in turn, make substantial contributions to the community. The Swan Valley Research and Development Centre, excelling at innovative agricultural practices and technologies, is a testament to this commitment.
Swan River's Highlights & Recreation
Recreational activities abound in Swan River, with the Swan Valley Historical Park, Thunder Hill, and the Swan River Nature Trail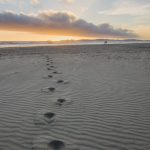 Trail Origins & Evolution The city of Trail, situated in British Columbia, Canada, holds a rich history that traces its roots to the 19th century. The city was founded by prospectors during the Gold Rush era, enticed by its bountiful deposits of minerals, mainly gold, silver, and copper. Later, the thriving mining industry prompted the construction of the Trail Smelter,... being central highlights. The former offers excellent recreational and educational resources, while Thunder Hill provides skiing opportunities, and the Swan River Nature Trail is perfect for hiking and bird-watching.
Commerce & Conveniences
Swan River offers an array of shops, banks, and postal services, intended to make life easier for residents and tourists alike. This includes the Swan Valley Co-op, an essential outpost for groceries and essential supplies. Seasonal sales abound, particularly around holiday periods, ensuring budget-friendly options for all.
Transport & Connectivity
Swan River enjoys exceptional connectivity due to its robust transport network. The Swan River Airport is instrumental for air travel, whereas the reliable public transport system facilitates travel within the city. The Swan River Railway Station serves as a central transit hub, linking Swan River with multiple neighboring cities.
Sports Facilities
For sports enthusiasts, Swan River houses the Swan River Centennial Arena, an expansive complex offering a variety of sporting activities. Other notable locations include the Swan River Golf and Country Club and Wellman Lake Lodge—both endowed with exceptional sports facilities.
Traveler's Final Take
Swan River is a dream destination, offering a near-seamless blend of culture, heritage, and natural beauty. It proudly exhibits a myriad of attractions—historical landmarks, enlightening museums, exciting recreational outlets, and a thriving shopping scene—all enriched by the encompassing beauty of the Swan River Valley. The city's warm populace and pervasive community spirit only add to its charm, reaffirming Swan River as a place worth visiting.
Must-Visit Spots in Swan River
Swan Valley Historical Museum
Northwest Roundup and Exhibition
Swan Valley Fine Arts Festival
Harvest Moon Studio and Gallery
University College of the North
Swan Valley Research and Development Centre
Swan Valley Historical Park
Thunder Hill
Swan River Nature Trail
Swan Valley Co-op
Swan River Airport
Swan River Railway Station
Swan River Centennial Arena
Swan River Golf and Country Club
Wellman Lake Lodge