Nanton Origins & Evolution
Founded in 1903, Nanton is poised within the Foothills County of southern Alberta, Canada. The hamlet owes its name to Sir Augustus Meredith Nanton, a distinguished financier and philanthropist of the 19th century. Initially serving as a railway station stop along the Canadian Pacific Railway, the town saw incremental expansion over the decades, buoyed by its agricultural affluence
and beef cattle industry.
In the late 20th century, Nanton metamorphosed into a significant tourist destination, balancing its historical significance with modern attractions. Its quintessential western profile, replete with Edwardian facades, well-preserved grain elevators, and proud rodeo tradition, juxtaposes with the quirky antique and art stores, giving Nanton an unmatched character.
City's Geography & Demography
Nanton town is nestled amidst the rolling prairies of southern Alberta, bathed in the shadow of the imposing Canadian Rocky Mountains to the west. The city's geography plays a pivotal role in shaping its semi-arid climate. Summers in Nanton are warm and grassy, whereas winters witness the characteristic Chinook winds which bring noteworthy temperature rises.
As of the 2016 Canadian Census, the town is home to a modest population of around 2200 residents. Known for its hardy spirit and warm hospitality, Nanton is a blend of multi-generational ranch families and lively young families drawn by its small-town charm and unhurried lifestyle.
Cultural & Artistic Landscape in Nanton
Nanton's old-world charm and vibrant cultural scene testify to its deep-rooted history and progressive ethos. The town is home to several esteemed events, including the Nanton Round-Up Days Rodeo and the Annual Nanton Lights the Way Christmas festivities. These events are a cornerstone of local custom and a major tourist drawcard.
The town boasts a rich repository of history in museums like the Bomber Command Museum and the Nanton Lancaster Society Air Museum. Furthermore, Nanton's antique and art shops, including Sentimental Journey Antiques and The Lost European Art Foundry add an artistic flourish to the town. These institutions provide insightful journeys into the past while celebrating the creative spirit of the region.
Educational & Research Facilities
Education holds a place of pride in Nanton, with institutions like A.B. Daley Community School and J.T. Foster High School offering top-class curricula. The Thelma Fanning Memorial Library, with its diverse collection of books, archives, and research materials, serves as a cultural hub and a beacon of continuous learning for the community.
Nanton's Highlights & Recreation
Nanton's uniqueness is accentuated by its charming landmarks and recreational spots. The three iconic grain elevators standing tall, dubbed as "Sentinels of the Prairies," offer glimpses into the town's agrarian past. For educators and families, the Ultimate Trains, a detailed miniature world, is an engaging attraction.
Outdoorsy tourists are drawn to its parks such as Nanton Centennial Park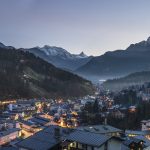 A Storied Past: The Historical Significance of Centennial Park Named in honor of Canada's centennial in 1967, Centennial Park illustrates the country's rich history and evolution over time. A living testament to Toronto's commitment to preservation, the park stretches over an expansive 525 acres and was unveiled to commemorate the country's 100th birthday. Venturing through the serene environs, it is..., which provides opportunities for hiking, bird watching, and appreciating the mesmerizing landscape. The nearby Chain Lakes Provincial Park offers camping, fishing, and water sports, rendering Nanton a recreational haven.
Commerce & Conveniences
The town has a robust commerce scene with plenty of shops, banks, and postal services for local and visitor conveniences. The 'Candy Store in Nanton', Alberta's largest candy store, is a remarkable locale. Seasonal farmers' markets and sales offer locally grown produce and artisanal crafts, further enriching Nanton's socio-economic fabric.
Transport & Connectivity
Easy connectivity makes Nanton highly accessible. Only an hour's drive south of Calgary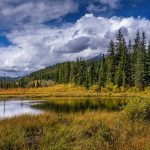 Calgary Origins & Evolution Calgary, located in the foothills of the Rocky Mountains of Alberta, Canada, has a rich and diverse history. Its name originates from a bay on the Isle of Mull, Scotland. It was officially founded as a town in 1884, and by the year 1891, it had elected its first mayor. The development of Calgary was primarily..., visitors can conveniently reach the town via the Highway 2. For air travel, the Calgary International Airport is the nearest major airport. Nanton also vaunts public bus services for intra-city transport, emphasizing its commitment to accessible public transportation.
Sports Facilities
Nanton embraces sports, and the Tom Hornecker Recreation Centre, with its hockey rink, squash court, and outdoor swimming pool, is a testament to the town's emphasis on community wellbeing. The Nanton Golf Club, known for its luscious courses and fantastic Rockies' view, attracts golf enthusiasts from around the region.
Traveler's Final Take
From the echo of hoofs on the rodeo grounds to the whisper of winds through the prairies, Nanton is a medley of historic resonance and contemporary allure. Its picturesque setting, cultural vivacity, and hospitable locals make it a compelling destination. Whether you are an avid historian, an art enthusiast, a daring adventurer, or simply a lover of tranquil, scenic vistas, Nanton does not disappoint.
Must-Visit Spots in Nanton
Canadian Pacific Railway Station
Bomber Command Museum & Nanton Lancaster Society Air Museum
Sentimental Journey Antiques & The Lost European Art Foundry
A.B. Daley Community School & J.T. Foster High School
Thelma Fanning Memorial Library
Nanton's Grain Elevators & Ultimate Trains
Nanton Centennial Park & Chain Lakes Provincial Park
The Candy Store in Nanton
Tom Hornecker Recreation Centre
Nanton Golf Club