McAdam Origins & Evolution
Known for its tranquility, McAdam, a Canadian city in York County, New Brunswick, is steeped in rich continental history. Founded during the late nineteenth century, the city owes its inception to the railroad industry. McAdam found its rhythm as a key railroad junction, with its majestic Railway Station constructed in 1901, standing testament to these times. With roots in the transformative industrial era, the city later evolved, embracing the tranquil allure of nature. Present-day McAdam beautifully merges its dynamic past with a calming environmental spirit, best exemplified by its historical sites and luscious waterscapes.
City's Geography & Demography
Located along the southwestern New Brunswick border, McAdam neighbors the United States' Maine state. The city rests amidst rich variations of geography including the verdant forests, tranquil play of lakes and streams. It experiences a humid continental climate, adding to the city's serene character. With a remarkably low population density, McAdam is known for its calm, relaxed demeanor, and friendly social fabric. The city froths with Canadian warmth, a diverse cultural interplay, and a sense of inclusive community living.
Cultural & Artistic Landscape in McAdam
More than simple brick-and-mortar structures, the essence of McAdam finds voice through its vibrant cultural landscape. The McAdam Railway Station Museum houses historical exhibits and artefacts that narrate the city's past. Apart from museums, McAdam fervently hosts various cultural events, echoing the city's artistic pulse. The city calendar is colored by high-spirited Christmas light festivals, meticulously organized history tours, and summer music festivals. In McAdam, art doesn't merely reflect life, it defines it.
Educational & Research Facilities
Despite being a small city, McAdam facilitates well-rounded academic growth and learning. The McAdam Public Library is a treasure trove for literature enthusiasts and researchers, offering an assortment of books and learning resources. The city further provides taste of knowledge through its plants & vegetation centers offering extensive research opportunities to flora enthusiasts. This rural haven amalgamates its natural endowments with educational treasures, providing an enriching and atmospheric environment to ignite curious minds.
McAdam's Highlights & Recreation
The weaving paths of McAdam present an engaging tale of heritage and recreational goodness. The McAdam Railway Station, a National Historic Site of Canada, is a significant landmark, echoing the city's past. Nature lovers find delight in McAdam's scenic landscapes including the Wauklehegan Lake and McAdam's Pond presenting mirror imagery of nature's beauty on still waters. Rousing adventure, the Rockland ATV club invites daring souls to explore the city's rugged terrains.
Commerce & Conveniences
Balancing natural allure with modern conveniences, McAdam nestles in various shops and amenities serving the needs of residents and visitors alike. R.L. Parsons & Son Ltd. offers a variety of hardware items while McAdam Village Mart caters to daily needs. The city houses various banks and postal services felicitating smooth financial transactions and effective communication. Periodic seasonal sales provide a unique shopping experience for bargain hunters.
Transport & Connectivity
The city's well-established road and rail connectivity to big urban centers like Saint John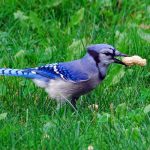 Saint John Origins & Evolution Saint John, located in the heart of the Bay of Fundy in the province of New Brunswick, is Canada's oldest incorporated city and one of its spectacular urban gems. The story of Saint John dates back to 1604 when it was first discovered by French explorers, being officially established as a city in 1785. Its... and Fredericton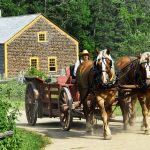 Fredericton Origins & Evolution Fredericton, the capital of the Canadian province of New Brunswick, has a rich history tracing back to its indigenous Maliseet and Mi'kmaq roots. Multiple waves of migration moulded Fredericton's cultural landscape, which began with the 18th-century Acadian settlers, followed by United Empire Loyalists escaping the American Revolution. Fredericton officially became a city in 1848 and has... brand McAdam as an accessible retreat. Public transportation options are also abundant for easy commuting within the city. The McAdam Railway Station, once a significant transit hub, now symbolizes a celebrated past. The proximity to international airports further adds to its ease of connectivity.
Sports Facilities
Resonating the sporting spirit, McAdam offers various recreational and sports facilities. The city boasts of multiple sporting fields and centers, including the McAdam Ball Field and McAdam Fitness Center, allowing residents and visitors to engage in various sports, foster a healthy lifestyle and embrace team spirit.
Traveler's Final Take
A getaway to McAdam paints a vivid sweep of harmonious living, community warmth, and historical resonance. The city, with its rich tapestry of culture, history, and nature, promises a unique travel experience, leaving one with lasting memories of tranquil beauty pierced by the melody of a bygone era.
Must-Visit Spots in McAdam:
– McAdam Railway Station Museum
– McAdam Public Library
– Wauklehegan Lake
– McAdam's Pond
– Rockland ATV club
– R.L. Parsons & Son Ltd.
– McAdam Village Mart
– McAdam Ball Field
– McAdam Fitness Center