Carleton Place Origins & Evolution
Set on the tranquil shores of the Mississippi River in Eastern Ontario, Canada, lies the town of Carleton Place – a charming locale characterized by its rich history and lively community spirit. Founded by Scottish and Irish settlers in the early 19th century, the town was initially noted for its bustling lumber and textile industries, evidenced by the historic woolen mill on the riverfront that stands as a testament to these bygone eras. Over time, Carleton Place has transitioned from an industrial town to a residential and commercial center, successfully preserving its historical character while embracing modern urban development.
Named after the British Infantry's Sir Guy Carleton, the town's evolution can be seen reflected in its well-preserved buildings and historical landmarks. The blend of Victorian and Edwardian architecture adds a distinct charm to the cityscape, while the modern amenities provide for the contemporary needs of its residents.
City's Geography & Demography
Carleton Place sits approximately 46 kilometres west of Ottawa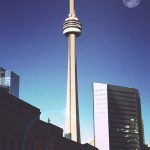 Ottawa Origins & Evolution The history of Ottawa, Canada's capital city, is rich and varied, evolving from a humble settlement of the early 1800s to the bustling modern city it is today. Originally known as Bytown after British military engineer Colonel John By, who was responsible for the construction of the Rideau Canal, the city's pivotal role within the nation's... and is part of the larger Ottawa census metropolitan area. The town, relatively small in terms of land area, is nestled amidst serene landscapes marked by rolling farmlands, lush forests and the scenic Mississippi River.
The climate in Carleton Place is a mix of maritime and continental, translating to typically warm, humid summers and cold, snowy winters. As per the latest census, the town boasts a diverse population of over 10,000 residents — a harmonious blend of longstanding locals, new settlers, and an increasingly multicultural demographic.
Cultural & Artistic Landscape in Carleton Place
Carleton Place possesses a vibrant cultural scene, with an array of events and institutions that celebrate the town's heritage and foster a deep community engagement. Every year, the town hosts the 'Bridge Street Bazaar', a town-wide yard sale that transforms the main street into a massive open-air market, attracting visitors for its range of vintage collectibles, antiques and local crafts.
Its cultural wealth can also be seen in institutions such as the Carleton Place and Beckwith Heritage Museum, which meticulously preserves the town's history while offering educational opportunities. The Carambeck Community Centre frequently hosts community theatre productions, while local galleries such as the Art Shack exhibit the creations of both established and budding artists from the region.
Educational & Research Facilities
Carleton Place houses several educational institutions, including various public and private schools, to cater to its growing population. The Carleton Place Public Library, a historic beacon of knowledge, offers an impressive collection of books, periodicals, and digital resources, while also hosting community learning programs.
The town is also conveniently located near the notable colleges and universities situated in Ottawa, giving residents access to comprehensive higher education options and research facilities.
Carleton Place's Highlights & Recreation
Despite its modest size, Carleton Place offers a multitude of recreational activities. The Riverside Park, featuring expansive green spaces, sports facilities and a beach, is a popular spot amongst locals and visitors alike. The town's extensive trail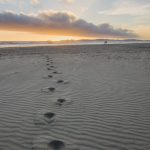 Trail Origins & Evolution The city of Trail, situated in British Columbia, Canada, holds a rich history that traces its roots to the 19th century. The city was founded by prospectors during the Gold Rush era, enticed by its bountiful deposits of minerals, mainly gold, silver, and copper. Later, the thriving mining industry prompted the construction of the Trail Smelter,... network, including the Mississippi Riverwalk and The Trans Canada Trail, offers ample opportunities for hiking, cycling, and bird watching.
The Carleton Place Canoe Club, one of the oldest in Canada, adds a unique touch to the town's recreational scene, while the historic town hall, the Gothic Revival-styled St. James Anglican Church and the Roy Brown Monument are must-see landmarks.
Commerce & Conveniences
Carleton Place offers a unique mix of local boutiques and modern conveniences. The quaint downtown area features an eclectic mix of antique stores, family-run restaurants, and specialty shops. In addition, the Carleton Place Farmer's Market offers fresh produce and local handcrafted items from spring to fall.
For modern conveniences, the town has a number of banks, the Carleton Place Post Office for postal services, and large retail stores. Seasonal sales are quite popular in Carleton Place, with Bridge Street often transforming into a shopping haven.
Transport & Connectivity
Despite its small-town charm, Carleton Place enjoys excellent connectivity. It is well-served by several major highways, making it easily accessible from nearby towns and the bustling city of Ottawa.
Public transportation services provided by Lanark County Transit offer regular routes connecting the town with neighboring communities. For those seeking air travel, the Ottawa MacDonald-Cartier International AirportA Glimpse into Ottawa MacDonald-Cartier International Airport Nestled in the vibrant city of Ottawa, MacDonald-Cartier International Airport stands tall as a testament to Canada's rich history and its commitment to modernity. Stepping foot into this iconic landmark is like embarking on a journey through time, as it proudly showcases its architectural beauty and well-preserved historical significance. As you approach the... is just a short drive away.
Sports Facilities
Sports lovers will find no shortage of facilities in Carleton Place. The Carleton Place Arena and the town's several parks offer opportunities for activities like hockey, soccer, and basketball. The town has an active local sports community, with leagues established for a variety of sports.
Traveler's Final Take
It's clear that Carleton Place is more than just a quaint town—it's a destination rich in history, culture, and community spirit. Whether you are attracted by its Victorian charm, outdoor activities, or the charm of local boutiques and eateries, Carleton Place is an inviting locale that captivates with its unique blend of the old and the new.
"Must-Visit Spots in Carleton Place"
– Carleton Place and Beckwith Heritage Museum
– Carambeck Community Centre
– Carleton Place Public Library
– Riverside Park
– The Mississippi Riverwalk
– The Trans Canada Trail
– Carleton Place Canoe Club
– St. James Anglican Church
– The Roy Brown Monument
– Carleton Place Farmer's Market
– Carleton Place Post Office
– Lanark County Transit hubs
– Carleton Place Arena.