The Historical Significance of Olympic Stadium
Located in Montreal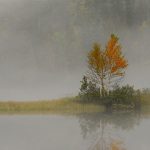 Montreal Origins & Evolution Montreal's rich history dates back to 1535 when the indigenous Iroquois people welcomed French explorer Jacques Cartier. Officially founded in 1642 by French settlers, the city rapidly developed into an essential hub for fur trading. Montreal's spectacular growth continued over the centuries, transforming this quaint outpost into a dynamic metropolis. Today, the city's deep-rooted history is..., Olympic Stadium holds a special place in the hearts of Canadians as a symbol of national pride and a testament to the city's rich history. Constructed for the 1976 Summer Olympics, the stadium showcases the remarkable architectural prowess of French architect Roger Taillibert. Its innovative design, characterized by its striking elliptical shape and retractable roof, was truly ahead of its time.
The significance of Olympic Stadium extends beyond its role as a sporting venue. It stands as a tribute to Montreal's successful hosting of the Summer Olympics and the lasting legacy it left on the city. Today, it serves as a multifunctional space, hosting a variety of events, including concerts, trade shows, and cultural gatherings, making it a vibrant hub that continues to contribute to the cultural fabric of Montreal.
Architectural Beauty and Unique Features
Stepping into Olympic Stadium is like entering a world where art and engineering seamlessly converge. The stadium's iconic tower, known as the Montreal Tower, is a marvel of design. Standing at 165 meters, it is the tallest inclined tower in the world. A ride to the top offers breathtaking panoramic views of Montreal, providing visitors with an immersive experience that perfectly encapsulates the beauty of the city.
Another awe-inspiring feature of Olympic Stadium is its retractable roof. Designed with a sophisticated mechanism that allows it to open and close in a matter of minutes, this unique architectural element ensures that events can take place rain or shine. Whether you're witnessing an exhilarating sports match under the sun or attending a memorable concert while being shielded from the rain, the roof's versatility showcases the stadium's commitment to providing an exceptional experience for all who visit.
A Unique Experience for Every Visitor
Olympic Stadium offers a plethora of unforgettable experiences for visitors of all ages and interests. Sports enthusiasts can immerse themselves in the history of the stadium by exploring its Olympic Park Sports Centre, which houses captivating exhibits and artifacts that tell the story of the 1976 Olympics. For those seeking an adrenaline rush, the stadium's guided tours allow you to walk in the footsteps of legendary athletes and even take a peek behind the scenes of a major sporting venue.
If you're more inclined towards cultural pursuits, Olympic Stadium hosts an array of concerts and events that cater to all tastes. From international music sensations to local talent, the stadium's vibrant atmosphere and extraordinary acoustics make for an unparalleled concert experience. Additionally, the stadium's ample space provides a perfect setting for trade shows and exhibitions, attracting art enthusiasts and curious minds alike from all corners of the world.
Visiting Olympic Stadium is a must for any traveler eager to delve into the heart of Canadian culture and history. Its architectural wonder, rich heritage, and diverse range of experiences ensure that it remains a captivating landmark that deserves a top spot on every Canadian bucket list. So, come and unlock the magic of Olympic Stadium, a place where history, beauty, and unforgettable moments intertwine.