Antigonish Origins & Evolution
Nestled in the northeastern part of Nova Scotia, Canada, Antigonish is a city historically known for its strong Scottish community and culture. Founded by Highland Scot settlers in the early 19th century, the city retains a distinct Scottish character that is celebrated throughout public and private institutions. Originally a key trade route for the Mi'kmaq people, Antigonish grew into a bustling hub for agriculture and fishing during its early years, with tradespeople and settlers attracted to the region's fertile land and plentiful resources. From its modest beginnings, the city has evolved into a vibrant community, steeped in academic and artistic pursuits.
City's Geography & Demography
Antigonish sits amidst rolling landscapes that are characteristic of the province. The city enjoys a temperate marine climate with moderate rainfall, making it a fertile area ideal for agriculture. As per the last census, the population of Antigonish hovers approximately around 4,500. It's a showpiece of multiculturalism, and its demographic composition is an intriguing mix of Scottish descendants, indigenous communities, and international populations.
Cultural & Artistic Landscape in Antigonish
Rich in cultural history, Antigonish is home to several notable events and institutions. The Antigonish Highland Games, one of the oldest continuous Highland Games outside Scotland, encapsulates the city's Scottish roots and celebrates traditional Scottish arts, sports, and culture. The visual arts are well-represented too, with the Antigonish Art Fair attracting local and national talent showcasing their work. The Prissy Pig Cafe & Deli offers a unique melding of food and art, hosting local artists amidst its unique culinary offerings.
Educational & Research Facilities
Antigonish takes pride in being a city of education. St. Francis Xavier University, commonly known as StFX, is a prestigious Canadian institution renowned for its rigorous academic programs and vibrant campus life. The city also hosts the People's Place Library, offering a wide variety of resources for students and residents alike. Furthermore, the Coady International Institute, a world-renowned centre for community-based development and leadership education, is also located here.
Antigonish's Highlights & Recreation
Adventure beckons in Antigonish, with numerous parks and recreational spots dotting the city. The Keppoch Mountain is a popular destination for locals and visitors offering hiking trails, mountain biking paths, and winter sports opportunities. Meanwhile, the Antigonish Landing Trail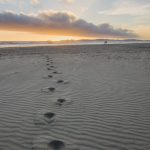 Trail Origins & Evolution The city of Trail, situated in British Columbia, Canada, holds a rich history that traces its roots to the 19th century. The city was founded by prospectors during the Gold Rush era, enticed by its bountiful deposits of minerals, mainly gold, silver, and copper. Later, the thriving mining industry prompted the construction of the Trail Smelter,... offers stunning views of tidal wetlands, a perfect spot for bird-watching or a leisurely walk. The city also showcases significant landmarks like St. Ninian's Cathedral, an architectural marvel.
Commerce & Conveniences
Antigonish offers a range of shops, banks, and postal services catering to its inhabitants' needs. The city is known for its handcrafted wares and unique boutiques like Aphrodite Art & Fashion Inc. There are banks and financial institutions present such as the Scotia Bank and the Highland Square Mall, which sees an influx of shoppers during seasonal sales.
Transport & Connectivity
The city of Antigonish boasts good connectivity with public transport options available for intra-city travel. It is also well-connected to major Canadian cities through the domestic airport – Antigonish (Smith Field) Airport. The Trans-Canada Highway passes through the city, connecting it directly with other provinces.
Sports Facilities
Antigonish is also a city for sports enthusiasts. The Columbus Field Complex and StFX's Coach K Court are key hubs for various sports activities. The city supports a range of sports like athletics, basketball, soccer, among others, hosting several local games and championships.
Traveler's Final Take
Overall, Antigonish is a city that boasts a rich and distinct Scottish culture coexisting with a diverse populace, a respectable educational landscape, and varied recreational attractions. Whether you are an artist, an academic, a sports enthusiast, or simply a lover of serene landscapes, Antigonish is a city that has something for everyone.
Must-Visit Spots in Antigonish
Antigonish Highland Games
Prissy Pig Cafe & Deli
St. Francis Xavier University
People's Place Library
Coady International Institute
Keppoch Mountain
Antigonish Landing Trail
St. Ninian's Cathedral
Antigonish (Smith Field) Airport
Columbus Field Complex
Aphrodite Art & Fashion Inc
Highland Square Mall
Coach K Court