Saint-Augustin-de-Desmaures Origins & Evolution
Saint-Augustin-de-Desmaures in Canada, a city that holds a tale of continuous evolution and transformation, descends from a rich and exciting history. Established in 1691, the city was initially regarded primarily as an agrarian society. It steadily flourished into a thriving community with the advancement in agriculture and exploitation of wood from surrounding forests.
In the 1960s, Saint-Augustin-de-Desmaures experienced a shift in its economic structure when housing and residential development began to boom. This altered the cityscape substantially, transforming it from a mostly agricultural town into a bustling suburban community. Its close proximity to Quebec City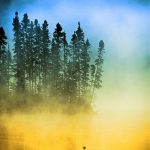 Quebec City Origins & Evolution Enveloped in rich history and culture, Quebec City is one of the earliest European settlements in North America. Founded in 1608 by French explorer Samuel de Champlain, Quebec City has gone through a fascinating evolution that has shaped its unique character today. The city was a strategic location during the period of New France and... further enhanced its appeal as a livable location, offering suburban peace and tranquility with easy access to urban amenities.
City's Geography & Demography
Saint-Augustin-de-Desmaures is located in the Capitale-Nationale region in Quebec. It sits picturesquely on the shores of the Saint Lawrence River, near Lake Saint-Augustin. The city experiences a humid continental climate marked by contrasting seasons; summers are pleasantly warm, while winters can be biting cold with ample snowfall.
Its population demographic shows a great blend of age groups, fostering an environment that carries a harmonious mix of the vibrancy of youth and the wisdom of the elderly. According to the 2016 Canadian Census, the city had a population of about 18,948, reflecting a rise in the number of city dwellers attracted by the quality of life that Saint-Augustin-de-Desmaures offers.
Cultural & Artistic Landscape in Saint-Augustin-de-Desmaures
Saint-Augustin-de-Desmaures has an effervescent cultural scene. It hosts a series of annual events that elevates community spirit and encourages artistic expressions, the most notable of which is the Saint-Augustin-de-Desmaures' Annual Music Festival. This cherished tradition offers both professional musicians and local talents a platform to showcase their gifts.
In the artistic realm, the city is brimming with galleries exhibiting works by local artists. The diversity in style and medium reflects the city's wide spectrum of talent. Unfortunately, there are no significant museums or theaters in town; however, the bustling city of Quebec, just a stone's throw away, fills this cultural gap.
Educational & Research Facilities
Saint-Augustin-de-Desmaures is home to several schools that provide a quality education for residents. Among these institutions, the College of Saint-Augustin is particularly prominent, recognized for its high academic standards and commitment to shaping responsible and well-rounded individuals.
On a bigger scale, Saint-Augustin-de-Desmaures is sandwiched by two notable universities: Laval University in Quebec City and the University of Sherbrooke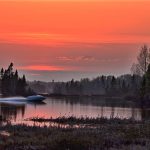 Sherbrooke Origins & Evolution Sherbrooke, founded in 1802, is a charming city located in southern Quebec, Canada. Its growth and development stemmed primarily from its strategic location alongside the Magog and Saint-François rivers, its rich natural resources, and the determination of its early settlers. Initially revolving around farming, Sherbrooke gradually transitioned into an industrialized city boasting textile and woodworking mills..., offering ample opportunity for higher studies. The city's libraries, notably the grand Saint-Augustin-de-Desmaures Public Library, provide an excellent array of resources and an idyllic environment for reading and research.
Saint-Augustin-de-Desmaures's Highlights & Recreation
The city's recreation options are abundant. One of the main attractions is Lake Saint-Augustin, where residents enjoy leisurely walks, canoeing, and picnics by the water. The city is also dotted with numerous well-maintained parks like Parc de Gethsémani and Parc Les Salines, perfect for families to spend quality time in.
Historical landmarks, too, abound in this city. The One-room Schoolhouse and the old Windmill are both key landmarks that offer insight into the city's historical narrative.
Commerce & Conveniences
Saint-Augustin-de-Desmaures boasts a thriving commercial sector, teeming with all essential services one could need. Place Saint-Augustin is a popular shopping hub, laden with an assortment of retail stores, banks, and postal services.
The city also hosts a seasonal Farmer's Market, where local vendors sell produce and artisanal goods, creating a community-centered shopping experience and supporting local businesses.
Transport & Connectivity
Transport in Saint-Augustin-de-Desmaures primarily relies on road networks. The Quebec Metrobus serves the area, along with taxis and app-based cab services. The nearest international airport is Québec City Jean Lesage International AirportThe Historical Significance of Quebec City Jean Lesage International Airport Located in Quebec City, the Jean Lesage International Airport holds a special place in the hearts of Canadians. Established in 1941 as a military base during World War II, it has witnessed pivotal moments in the country's history. Step into this airport, and you can almost feel the echoes of..., conveniently located a short drive away.
Sports Facilities
Sports enthusiasts will find plenty to celebrate in Saint-Augustin-de-Desmaures. The city harbors excellent sporting facilities, such as the Ice Rink, Baseball Field, and Sports Centre. Hosting various local leagues, they are hubs for community athletic activities, promoting a healthy lifestyle.
Traveler's Final Take
Laid-back, warm, and welcoming, Saint-Augustin-de-Desmaures makes for an irresistible Canadian destination. Whether it's to indulge in the embrace of inviting landscapes, dive into the thrill of recreational activities, enjoy the conveniences of living, or explore the rich cultural undertones, this city promises an enriching experience.
Must-Visit Spots in Saint-Augustin-de-Desmaures
Annual Music Festival
Lake Saint-Augustin
Parc de Gethsémani
Parc Les Salines
The One-room Schoolhouse
The old Windmill
Place Saint-Augustin
Farmers' Market
Québec City Jean Lesage International Airport
Saint-Augustin-de-Desmaures Ice Rink
Saint-Augustin-de-Desmaures Baseball Field
Saint-Augustin-de-Desmaures Sports Centre