Orangeville Origins & Evolution
Nestled in the heart of Dufferin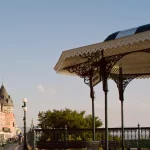 Dufferin Origins & Evolution Named in honor of Frederick Hamilton-Temple-Blackwood, the 1st Marquess of Dufferin and Ava, the city of Dufferin is a historical hub nestled within the edges of Ontario, Canada. Built-in the 1800s, this city's growth was largely fuelled by the rail system which brought hearty and industrious settlers from different corners of the world. Today, Dufferin stands... County, Orangeville proudly stands as a significant cultural center of Ontario, Canada. While picturing the history of Orangeville, the indigenous people come to mind first, having occupied the region for thousands of years. However, the European settlement began in the early-19th century, with the arrival of the first white settler, an Irishman named William Boult, in 1820. The town got its name in honor of the then-ruling monarch, King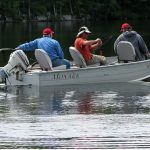 King Origins & Evolution A peaceful hamlet settled in 1801, King boasts an intriguing history steeped in indigenous values and rich European influences. Originally inhabited by the Huron-Wendat natives, King was later integrated into British society when Governor John Graves Simcoe divided Upper Canada into townships, King being one of them. Over the centuries, it transformed from a farming colony... William of Orange. The slow and steady development over the years has groomed Orangeville into a vibrant, cultural, and economic hub, boasting an impressive artistic scene and thriving businesses.
City's Geography & Demography
Situated in south-central Ontario, Orangeville's strategic location makes it an attractive destination. The city has a significant elevation of over 400 meters above sea level, adding to its beauty. The climate here swings between extremes with snowy winters and humid summers, mirroring the essence of typical Canadian weather. With a population of approximately 30,000, Orangeville fosters a diverse society with a rich mixture of races, languages, and cultures. The city is known for its friendliness and welcoming atmosphere.
Cultural & Artistic Landscape in Orangeville
Orangeville holds the title of being a cultural hotspot in the region. The city successfully upholds its artistic prestige through events like the Orangeville Blues and Jazz Festival, attracting enormous crowds annually. The city boasts several museums; the Dufferin County Museum being a significant one and art galleries like the acclaimed Headwaters Arts Gallery. The local Theatre Orangeville adds a theatrical essence to the air, providing a platform for talent and entertainment.
Educational & Research Facilities
Academically, Orangeville endorses quality education and research through its institutions. Noteworthy is the Humber College, offering a wide range of studies. The city harbours the public library, the Orangeville Public Library, promoting literacy and acting as a central hub for knowledge seekers.
Orangeville's Highlights & Recreation
From the picturesque Island Lake Conservation Area perfect for hiking and bird-watching to the historical beauty of the Mill Street Heritage District, Orangeville offers a multitude of recreation options. The Credit Valley Explorer Tour Train is one of the city's major attractions, while the local Farmer's Market is a beloved Saturday morning tradition.
Commerce & Conveniences
Commerce is a substantial part of Orangeville's daily life with various stores catering to locals and visitors alike. The charm of this city is enhanced by its small businesses, antique shops, and gourmet establishments like the award-winning Fromage, along with big-box retailers. The city possesses all daily necessities, including banks and a reliable postal service.
Transport & Connectivity
Orangeville enjoys good connectivity with the rest of the region, making it easily accessible. The city is served by the Orangeville Transit, and there are regular services to and from Toronto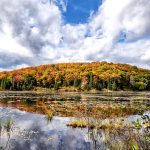 in this paragraph summarize the city highlights and end with a list "Must-Visit Spots in Toronto". Toronto Origins & Evolution Toronto, Canada's largest city, can trace its roots back to the late 18th century. Originally known as Fort York, it was established by the British as a strategic location during the American Revolutionary War. Despite changes and challenges, Toronto swiftly... via Go Transit. Although the city does not have its own airport, Pearson International Airport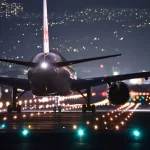 Historical Significance Toronto Pearson International Airport, named after the Nobel Laureate, Canadian Statesman, and 14th Prime Minister Lester B. Pearson, carries a rich and intriguing history. Opened in 1937 as a small, 380-acre airport named "Malton Airport," it has grown exponentially to become Canada's largest and busiest airport - a hub that stands as an emblem of the nation's rapid... is conveniently located just an hour's drive away.
Sports Facilities
Orangeville is a haven for sports enthusiasts. The city houses the Alder Street Recreation Centre, offering a myriad of activities, and Tony Rose Memorial Sports Centre, a multi-purpose sports facility. Orangeville also proudly hosts the Orangeville Northmen, a celebrated lacrosse team.
Traveler's Final Take
Orangeville is a delightful amalgamation of history, culture, commerce, and warm, friendly people. It's a wonderful city that offers a sense of tranquillity without disconnecting from the fast-paced contemporary lifestyle. The city offers a bit of everything, making it an ideal travel choice for explorers of culture, history, nature, and arts.
"h3″Must-Visit Spots in Orangeville"/h3"
Mill Street Heritage District
Island Lake Conservation Area
Orangeville Blues and Jazz Festival
Headwaters Arts Gallery
Theatre Orangeville
Humber College
Orangeville Public Library
Dufferin County Museum
The Credit Valley Explorer Tour Train
Alder Street Recreation Centre
Tony Rose Memorial Sports Centre
Fromage Gourmet Shop