St. Thomas Origins & Evolution
St. Thomas, a vibrant city located in southwestern Ontario, was officially named after Thomas Talbot, who spearheaded the area's development in early 1800's. The city's rapid growth during its early history was fueled primarily by the railway industry, with the city serving as a significant railway junction. Iconic rail structures from this golden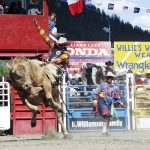 Golden Origins & Evolution Golden, nestled in the Columbia River Valley, traces its roots back to the 1880s when European settlers arrived, anticipating prosperity from the Transcontinental Railroad project. The town soon thrived on lumber, agriculture, and mining, mercifully evading the ghost town fate of many contemporary boomtowns. Moreover, the arrival of Swiss guides in the early 20th century initiated... age, such as the Canada Southern Railway Station, still stand strong, reminding visitors of the city's storied past.
Throughout the years, the city has transitioned into a diversified economy, shedding its complete reliance on railway and manufacturing industries. From brickmaking to the assembly of home appliances and more recently wind turbine technology, St. Thomas has made significant strides, always evolving and keeping up with the times.
City's Geography & Demography
Nestled in the heart of Elgin County, St. Thomas is ensconced in the geographical novelty of rolling hills, verdant farmlands, and shaded groves. Moreover, its temperate climate, characterized by warm summers and cold winters, adds up to the city's allure.
St. Thomas boasts a robust population of roughly 41,000 people according to recent data. This multicultural city is teeming with warm and friendly locals, who proudly maintain and cherish the city's heritage, while embracing the charms of modern-day Canada.
Cultural & Artistic Landscape in St. Thomas
St. Thomas offers a vibrant cultural and artistic landscape. The city hosts numerous events like the annual Iron Horse Festival, which celebrates the city's railway history through music, food, and activities. The captivating murals spotted across the city's downtown core relay local historical tales and add to the city's artistic panorama.
Museums like Elgin County Railway Museum and St. Thomas Public Art Centre offer glimpses into the city's past and the artistic contributions of talented local artists. Furthermore, Princess Avenue Playhouse, operated by the Elgin Theatre Guild, keeps the drama culture alive, hosting a variety of performances round the year.
Educational & Research Facilities
Education in St. Thomas is served by a myriad of institutions and libraries such as the St. Thomas Public Library, a state-of-the-art facility dedicated to fostering learning. The city is home to a campus of Fanshawe College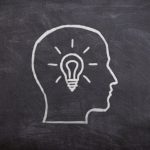 The Historical Significance of Fanshawe College Established in 1967, Fanshawe College has evolved into a vibrant epicenter of higher education, providing a range of diverse study programs to local and international students. Its reputation emanates from its rich history as it is among the first public colleges founded under Ontario's system-wide expansion of vocational schools. The establishment of this institution..., offering a wide range of courses.
St. Thomas's Highlights & Recreation
For the outdoor enthusiasts, Pinafore Park and Waterworks Park offer an array of activities from picnicking, bird-watching, to disc golf. The Elevated Park, which is Canada's first elevated park, provides a stunning view of the city.
Historic landmarks define St. Thomas' cityscape. The Jumbo Monument, dedicated to a beloved circus elephant, and the Elgin County Courthouse, a beautiful testament to Victorian architecture, are among such notable sites.
Commerce & Conveniences
The city offers multiple shopping venues from large retail outlets to small shops selling locally made products. The Talbot Street shopping district is known for its unique boutiques and eateries. Major financial institutions and postal services are available throughout the city.
Transport & Connectivity
Ideal for commuting, St. Thomas Transit Services offers conventional bus and paratransit services throughout the city. St. Thomas Municipal Airport is used for general aviation and charters, providing easy connectivity for travellers.
Sports Facilities
The city of St. Thomas boasts an impressive array of sports facilities including the St. Thomas Timken Community Centre, which houses two arenas and the Doug Tarry Sports Complex, which features baseball and softball diamonds.
Traveler's Final Take
St. Thomas naturally brings forward a balanced combination of historic landmarks, scenic parks, multicultural cuisine, and artistic experiences. Its progression from a railway town to the vibrant city it's today is vivid in every facet of the city's social fabric. Be it a getaway or a city to call home, this Ontario gem will not disappoint.
Must-Visit Spots in St. Thomas:
Canada Southern Railway Station
Elgin County Railway Museum
St. Thomas Public Art Centre
Princess Avenue Playhouse
Pinafore Park
Waterworks Park
Elevated Park
Jumbo Monument
Elgin County Courthouse
Talbot Street Shopping District
St. Thomas Municipal Airport
St. Thomas Timken Community Centre
Doug Tarry Sports Complex