Owen Sound Origins & Evolution
Owen Sound, originally founded as a mill town in 1841, has a rich and intriguing history. Initially named Sydenham, it was later christened Owen Sound in honour of Admiral Edward Owen in 1851. The town initially thrived on shipping and shipbuilding but eventually evolved into a diverse hub known for education, culture, and healthcare. Overshadowed by its breathtaking landscape, its past is equally intriguing, with ties to the Underground Railroad as a final stopover for escaped slaves seeking freedom in Canada.
Throughout the years, Owen Sound has grown and evolved while maintaining a smaller-town ambiance. Nestled on a beautiful shoreline it combines the charm of its past while offering amenities of a vibrant urban center. Known for its events like the Festival of Northern Lights, Summerfolk Music Festival, and the Salmon Spectacular Fishing Derby, Owen Sound has come a long way from its early mill town origins.
City's Geography & Demography
Owen Sound is beautifully located to the south of Canada's Bruce Peninsula, at the mouths of the Pottawatomi and Sydenham Rivers. The city's stunning geography includes both urban scenery and close proximity to a host of natural attractions, particularly the sprawling Lake Huron. A largely temperate climate dominates Owen Sound, which ranges from warm, humid summers to cold, snow-heavy winters.
With a population around 21,000 inhabitants, Owen Sound maintains a close-knit community feel while offering metropolitan amenities. The city takes pride in its diverse range of inhabitants, mixing long-time locals, university students, creative artists, and more recent arrivals.
Cultural & Artistic Landscape in Owen Sound
Owen Sound's cultural landscape is as impressive as its natural surroundings. The city boasts both performing arts theaters like the Roxy Theatre and significant museums, including the Billy Bishop Home & Museum. Owen Sound also houses the Tom Thomson Art Gallery, a prominent art institution that displays works by the famous Canadian artist and other contemporary artists.
Each summer, the city comes alive with the Summerfolk Festival, a three-day music and crafts event drawing participants from all across the province. As a creative hub, several renowned artists and authors have Owen Sound roots and the city is proud of its thriving arts community.
Educational & Research Facilities
Owen Sound presents a strong commitment to education, evidenced by the Georgian College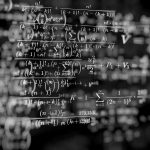 The Historical Significance of Georgian College Nestled in the heart of Ontario, Georgian College holds a profound historical legacy as one of Canada's premier institutions of higher learning. Founded in 1967, it rapidly evolved into a leading polytechnic institute, setting the stage for its transformative impact on Canadian education. The college uniquely pioneered cooperative education programs in the country, revolutionizing... campus situated in the city. Embracing research and innovation, it offers a diverse array of courses from marine to culinary. The city also houses several excellent libraries, including the Owen Sound & North Grey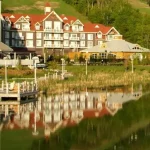 Grey Origins & Evolution Nestled in the heart of Ontario, Grey County has a rich history that has seen it evolve from a quaint rural municipality to the bustling city it is today. Founded in 1852, the city has grown and developed significantly, embracing modernity while still preserving its historically significant structures and impressively maintained heritage sites. The city owes... Union Public Library, which serves as a hub for culture, lifelong learning, and community interaction.
Owen Sound's Highlights & Recreation
Beyond its cultural and educational offerings, Owen Sound is home to a wealth of recreational and natural attractions. The city features several parks, such as Harrison Park and Kelso Beach Park, which provide exceptional walking and hiking opportunities. Among the city's most notable landmarks is the nineteenth century, Richardson's Romanesque style, post office, now the Artists' Co-op.
Furthermore, vibrant recreational activities like cross-country skiing, snowmobiling, and ice fishing in the winter, and water activities, golfing, and camping in the summer make Owen Sound a haven for outdoor enthusiasts.
Commerce & Conveniences
From charming, independent boutiques to well-known retailers, Owen Sound offers a diverse range of shopping opportunities. The Heritage Place Shopping Centre houses an array of shops, food outlets, and conveniences, while downtown Owen Sound holds a unique blend of traditional and specialist stores. Essential services including banks, post offices, and seasonal farmer's markets add to the convenience of city life.
Transport & Connectivity
Owen Sound's transportation infrastructure is robust, featuring a modern public transit system. The city's airport caters to regional flights, and a deep-water port facilitates connection to Canada's Great Lakes region. The city is also easily accessible by road, with Highways 21 and 6 serving as primary routes into the city.
Sports Facilities
As a city enthusiastic about sports, Owen Sound features impressive sports facilities. The Harry Lumley Bayshore Community Centre houses an ice rink and the local Ontario Hockey League's team, the Owen Sound Attack. Other sporting amenities include intensive trails for cycling, and several golf courses.
Traveler's Final Take
Owen Sound is more than just a quaint city in Ontario. It's a city with a rich history, a vibrant cultural scene, excellent educational resources, recreational parks, sports facilities, and a bustling commerce sector. Brimming with charm, architectural treasures, and scenic beauty, it represents the best of both small-town Canada and city conveniences.
Must-Visit Spots in Owen Sound
Billy Bishop Home & Museum
Roxy Theatre
Tom Thomson Art Gallery
Georgian College campus
Owen Sound & North Grey Union Public Library
Harrison Park
Kelso Beach Park
The Artists' Co-op
Heritage Place Shopping Centre
Owen Sound Airport
Harry Lumley Bayshore Community Centre