Niverville Origins & Evolution
The charming town of Niverville, nestled in the Canadian province of Manitoba, was originally established in the 1870s by immigrant groups seeking a new life. The early settlers, including religious pacifists of the Hutterite, Mennonite, and Chortitzer faiths, made their living predominantly from agriculture and dairy farming. This historical influence is still evident today, with Niverville holding strong ties to its agricultural roots while recovering some of the cultural and recreational amenities of a larger center.
On the cusp of the 20th and 21st centuries, Niverville's population experienced a substantial boom, morphing from small agricultural village to one of the fastest-growing communities within the province. Niverville was officially incorporated as a town in 2015, marking a significant Milestone in its unique evolution.
City's Geography & Demography
Situated 30 km south of Winnipeg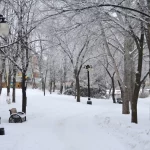 Winnipeg Origins & Evolution Known as the "Gateway to the West," Winnipeg, Manitoba's capital city, was originally settled by Indigenous peoples and later became a fur-trading post for the Hudson's Bay Company in the late 18th century. Officially incorporated as a city in 1873, Winnipeg quickly became a bustling railway hub due to its strategic location at the confluence of..., Niverville finds itself conveniently placed for easy access to the big city amenities, while maintaining its serene small-town atmosphere. It is bordered by the Rat River to the east and the larger Red River to the west, providing beautiful natural views and opportunities for outdoor activities.
The town's climate is typical of the area, with cold, snowy winters and warm, humid summers. Niverville's population is rapidly growing with an eclectic mix of age groups, though it's particularly favored by young families; the average age is around 30 years, providing a dynamic and lively environment.
Cultural & Artistic Landscape in Niverville
Despite its modest size, Niverville offers a rich and vibrant cultural scene. The town plays host to the annual Niverville Olde Tyme Country Fair, a mainstay in the community's events calendar that draws visitors with its diverse mixture of live music, entertainment, and agricultural exhibits.
The Niverville Heritage Centre, housed in a beautifully restored former tuberculosis sanatorium, holds a significant cultural value and tells intriguing stories about the town's past. The Centre also hosts art exhibits and theatre performances, bringing local and national artists to the town's doorstep.
Educational & Research Facilities
The education sector in Niverville is impressive for a town of its size. The community boasts excellent institutions like Niverville Elementary School and Niverville Collegiate Institute. And to facilitate adult learning, distance education programs via University of Manitoba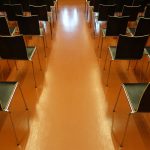 The Historical Significance The University of Manitoba is a prestigious institution that holds a significant place in Canadian history. Founded in 1877, it is the oldest university in Western Canada and has served as a hub for academic excellence, innovation, and cultural development. Its establishment marked a crucial milestone in the development of education and research in the region, shaping... and University of Winnipeg
Discovering the Historical Significance The University of Winnipeg stands as a testament to Canada's rich history and intellectual growth, tracing its roots back to its establishment in 1871. Originally known as the Manitoba College, this educational institution has played a pivotal role in shaping the country's cultural and political landscape. Its historical significance lies not only in its age but... are available.
The community library, an integral part of the Heritage Centre, is freely accessible and adequately equipped to maintain a steady flow of knowledge and support residents' educational pursuits.
Niverville's Highlights & Recreation
In terms of landmark attractions, the Niverville Heritage Centre and the Old Drovers Run Golf Course rank high. The Heritage Centre's Hespeler Park offers outdoor spaces for soccer, baseball, beach volleyball, and a fun-filled splash pad popular among kids.
Crowning Jewel Event Centre, part of the Heritage Centre, is a sight to behold with its striking architecture and panoramic view of the town and prairies. The nearby wetlands are perfect for bird watching and peaceful walks.
Commerce & Conveniences
Niverville's commercial sector provides a range of shops, banks, and essential services to cater to residents and visitors alike. The Niverville Shopping Centre is home to various businesses, including grocery stores and fashion boutiques, while a selection of eateries offer a taste of both local and international cuisine.
The town's main street banking facilities, post office, gas station, and the presence of provincial healthcare services provide well-rounded amenities and promote self-sufficiency.
Transport & Connectivity
Niverville's strategic location near Winnipeg benefits from excellent transport connections. The Winnipeg Transit operates regular bus services, while major roads connect the town to nearby urban centers and attractions. The town is also within easy reach of Winnipeg's James Armstrong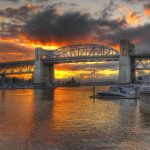 Armstrong Origins & Evolution Located in the heart of Canada's majestic Spallumcheen Valley and renowned for its agricultural roots, Armstrong exhibits a seamless blend of rural charm and urban comfort. The city, named after E.C Heaton Armstrong, an influential London banker who helped fund the construction of a railway through the valley, was founded in 1892. Over the decades, Armstrong... Richardson International Airport, facilitating domestic and international travel.
Sports Facilities
Whether you're a sport enthusiast or a casual player, Niverville's blend of sports facilities is sure to impress. The Niverville Community Resource & Recreation Centre is a multi-purpose facility, housing an indoor rink and gymnasium. Meanwhile, the Old Drover's Run Golf Course offers a challenging 9-hole layout for golf enthusiasts.
Traveler's Final Take
In conclusion, Niverville is a vibrant and rapidly growing community that beautifully blends rural charm with urban convenience. From its intriguing history to its natural beauty, and from its educational resources to recreational amenities, there truly is something for everyone in Niverville. It's a place where you can step back, relax, and truly appreciate the essence of Canadian small-town living.
Must-Visit Spots in Niverville:
– Niverville Heritage Centre
– Old Drovers Run Golf Course
– Hespeler Park
– Crowning Jewel Event Centre
– Niverville Community Resource & Recreation Centre
– Niverville Shopping Centre
– Niverville Olde Tyme Country Fair.