Saint-Bruno-de-Montarville Origins & Evolution
Located in the Montérégie region of Quebec, Saint-Bruno-de-Montarville has a deep and rich historical background. The town was founded in 1855 and has evolved to become a blend of residential, commercial, and agricultural areas. Nestled in its heart is the Historic Village, comprised of vintage construction that reflects the architecture of the 19th century, numerous ancestral houses, and a water mill – all contributing to the city's surrounding charm.
Saint-Bruno-de-Montarville takes its name from Saint Bruno of Cologne and the Montarville seigneury, a French feudal system that was in place until the mid-19th century. The city has preserved much of its history while encouraging modernity and urban development, resulting in a rich cultural tapestry that allures inhabitants and visitors alike.
City's Geography & Demography
Nestled on the south shore of the Saint Lawrence River, this picturesque city is characterized by its rolling landscapes and beautiful mountain views. The climate, following the typical Canadian weather patterns, includes warm summers and cold, snowy winters.
The city is home to roughly 27,000 inhabitants who benefit from a high standard of living. The population is predominantly French-speaking, with a significant percentage being bilingual in French and English. This multicultural blend offers a welcoming atmosphere, enhanced by the city's well-developed sense of community spirit.
Cultural & Artistic Landscape in Saint-Bruno-de-Montarville
The city offers a rich cultural and artistic scene brimming with annual events, festivals, and artistic showcases. The Multicultural Festival and Christmas Market, to name a few, invite locals and tourists to immerse themselves in the city's vibrant culture.
Art enthusiasts can explore the numerous galleries, including the Art-Truck Gallery – a mobile gallery showcasing local artists. The town also houses the Fernand-Seguin Theater, which hosts a variety of performances ranging from theatre to concerts, providing a platform for the diverse local talents.
Educational & Research Facilities
Saint-Bruno-de-Montarville offers extensive educational and research facilities including primary and secondary schools, language institutions, and a city library with a vast collection of resources. The city also prides itself on the significant presence of research institutions, with facilities dedicated to environmental science, agriculture, and biotechnology.
Saint-Bruno-de-Montarville's Highlights & Recreation
One of the most notable features of Saint-Bruno-de-Montarville is the National Park of Mount Saint-Bruno, featuring five lakes, an orchard, a skiable domain, and abundant wildlife. This natural haven offers year-round recreational opportunities such as hiking, skiing, and fruit picking.
The city's amusements don't end with natural landscapes. It boasts a recreational center, an ice rink, tennis courts, and outdoor swimming pools. City parks, adorned with playgrounds and picnic tables, offer ideal spots for family outings.
Commerce & Conveniences
The city's flourishing commercial sector features boutique shops, supermarkets, banks, and postal services. The Promenades Saint-Bruno shopping center is a bustling hub for retail needs. Seasonal farmers' markets provide fresh, local produce, while the Christmas Market offers unique handicrafts and delicacies, producing a festive, communal atmosphere.
Transport & Connectivity
Well-developed and efficient, the city's transport network ensures seamless connectivity. Public transportation includes numerous bus lines, with connections to nearby cities like Montreal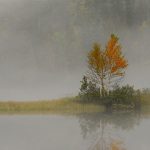 Montreal Origins & Evolution Montreal's rich history dates back to 1535 when the indigenous Iroquois people welcomed French explorer Jacques Cartier. Officially founded in 1642 by French settlers, the city rapidly developed into an essential hub for fur trading. Montreal's spectacular growth continued over the centuries, transforming this quaint outpost into a dynamic metropolis. Today, the city's deep-rooted history is.... In addition, the nearby Saint-Hubert Airport serves the region.
Sports Facilities
The sports landscape in Saint-Bruno-de-Montarville is quite diversified. Sports enthusiasts can enjoy the Saint-Bruno Tennis Club, the Centre Marcel Dulude sporting complex, and the alpine skiing facilities at Mount Bruno. Physical activity is encouraged through well-structured programs for adults and children.
Traveler's Final Take
With its unique blend of urban life, history, lush landscapes, rich culture, and modern conveniences, Saint-Bruno-de-Montarville offers a uniquely Canadian experience. The city's appeal lies in its capacity to balance preservation and growth, maintaining its deep-set roots while embracing a canvas of change. Whether you're a history buff, a nature lover, a shopaholic, or seeking a quiet retreat, Saint-Bruno-de-Montarville has something to offer everyone.
Must-Visit Spots in Saint-Bruno-de-Montarville
Historic Village
National Park of Mount Saint-Bruno
Fernand-Seguin Theater
Art-Truck Gallery
Promenades Saint-Bruno shopping center
Saint-Bruno Tennis Club
Centre Marcel Dulude
City's annual events – Multicultural Festival and Christmas Market