New Glasgow Origins & Evolution
New Glasgow, a charming city in Canada, has a compelling history, tracing its origins back to the 18th century. Named after Glasgow in Scotland, this city owes its birth to the influx of Scottish immigrants who envisioned a settlement on the banks of the East River of Pictou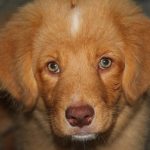 Pictou Origins & Evolution Nestled in northeastern Nova Scotia, the enchanting town of Pictou plays host to an intriguing history that whispers tales of the past. Founded in 1767, Pictou's legacy takes root in its historic significance as the primary landing site for Scottish Highlanders migrating to North America. The symbolic Ship Hector, moored at the waterfront, pays homage to.... The city's first building, a log house, popped up in 1785, and by the dawn of the 19th century, New Glasgow was home to tanneries, grist, and sawmills. As the city evolved, it ventured into coal and steel industries, transforming into an important manufacturing hub in Nova Scotia in the early 20th century.
Today, the legacy of New Glasgow's revolutionary past still breathes through its well-preserved architecture, showcasing unique combinations of neoclassical and art deco styles. This diverse architectural landscape is a reminder of the city's evolution journey, from a humble frontier settlement to a thriving manufacturing hub and, presently, a tourist magnet.
City's Geography & Demography
Nestled in Pictou County, where rivers meet the sea, New Glasgow brushes against the Northumberland Strait in the Gulf of St. Lawrence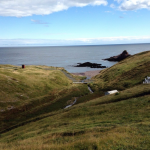 St. Lawrence Origins & Evolution Nestled in Canada's easternmost provinces, the precious gem that is St. Lawrence is imbued with a rich tapestry of history and development. It was reportedly founded in the 18th century, primarily as a fishing town due to its strategic location along the coast. The city's evolution has been largely dependent on its maritime roots, shaping..., noted for its warm waters. The city's terrain spans across rolling hills, punctuated by vibrant, emerald-green landscapes and is influenced by a temperate maritime climate, making it an all-season destination. Vibrant autumn foliage attracts a swarm of leaf-era, while white winters beckon skiing enthusiasts.
As per the 2016 Canadian Census, New Glasgow's population stands at around 9,075 residents, displaying a multicultural mix of English, Scottish, Irish, and French descendants. This cultural diversity lends richness and vibrancy to the city, crafting an inclusive, warm, and friendly atmosphere for both residents and travelers.
Cultural & Artistic Landscape in New Glasgow
New Glasgow embraces art and culture, offering resident playwrights a platform and visitors unforgettable performances. The Glasgow Square Theatre, sitting by the vibrant riverfront, is a celebrated cultural hub hosting concerts, festivals, and theatre productions. Art lovers can step into the Old Temperance Hall Museum that houses a delightful collection of artifacts and artistic installations, reflecting the city's history and artistic heritage.
The city breathes life into multiple events throughout the year. The New Glasgow Riverfront Jubilee, an annual music festival, and the Festival of the Tartans, a nod to Scottish heritage, draws crowds from different parts of the world, enhancing the city's cultural vibrancy.
Educational & Research Facilities
Treading the path of quality education and research, New Glasgow houses an array of academic institutions and libraries. The New Glasgow Academy, a Primary to Grade 8 school, and the North Nova Education Centre, which accommodates grade 9 to 12 students, exemplify the city's commitment to foundational and advanced learning.
The New Glasgow Public Library, a part of the Pictou-Antigonish Regional Library system, serves as a critical educational resource, offering an extensive collection of books, digital materials, and research amenities to the community.
New Glasgow's Highlights & Recreation
From historic landmarks to recreational parks, New Glasgow presents an interesting blend of nature and culture. The Carmichael Stewart House, an emblem of the city's rich architectural history, and the New Glasgow War Memorial stand as notable landmarks. Nature lovers will find solace in the Samson Trail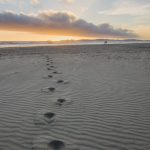 Trail Origins & Evolution The city of Trail, situated in British Columbia, Canada, holds a rich history that traces its roots to the 19th century. The city was founded by prospectors during the Gold Rush era, enticed by its bountiful deposits of minerals, mainly gold, silver, and copper. Later, the thriving mining industry prompted the construction of the Trail Smelter,..., a peaceful trail along the East River, and the beautifully manicured, flora-rich Provost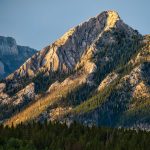 Provost Origins & Evolution Provost is located on the border of Alberta and Saskatchewan in Canada, originally known for its fertile farmland. The town of Provost was incorporated as a village in 1907 before being granted town status in 1952. Throughout its history, Provost has been connected to the agricultural sector, but over time, it has developed into a bustling... Street Sculpture Garden.
Commerce & Conveniences
The commercial tapestry of New Glasgow is diverse, featuring retail stores, high-street shops, and banking establishments. The Highland Square Mall is the city's primary shopping center, housing a blend of retail and specialty stores. For the season-specific shopping needs, the city boasts holiday markets like the New Glasgow Christmas Farmers Market that lights up with stalls selling unique crafts and seasonal delights.
Transport & Connectivity
New Glasgow enjoys efficient connectivity with surrounding regions via roadways and public transport services. Pictou County operates a shared-ride, door-to-door transit system called CHAD Transit that covers New Glasgow and surrounding areas. The city is approximately 1.5 hours to the Halifax Stanfield International AirportThe Historical Significance of Halifax Stanfield International Airport Halifax Stanfield International Airport holds a rich historical significance in Canada, tracing its roots back to the early 1900s. Originally known as the Halifax Municipal Airport, it served as a key military airfield during both World Wars. This historical connection is still evident today through the various artifacts and displays scattered throughout..., providing easy international access.
Sports Facilities
The city invites sports enthusiasts with its well-equipped sporting centers and stadiums. The West Side Community Center and A.G. Baillie Memorial School consist of gyms and fitness centers catering to diverse sports and fitness demands of the city's residents and visitors.
Traveler's Final Take
From rich history to vibrant cultural life, and from well-organized educational systems to recreational facilities, New Glasgow is a city where visitors can immerse themselves in a distinct Canadian experience. Whether through a walk down its river trails, a visit to a local museum, or enjoying one of its many festivals, New Glasgow surely leaves a lasting impression on its visitors.
"Must-Visit Spots in New Glasgow"
1. Glasgow Square Theatre
2. Old Temperance Hall Museum
3. New Glasgow Academy
4. North Nova Education Centre
5. New Glasgow Public Library
6. Carmichael Stewart House
7. New Glasgow War Memorial
8. Samson Trail
9. Provost Street Sculpture Garden
10. Highland Square Mall
11. New Glasgow Christmas Farmers Market
12. West Side Community Center
13. A.G. Baillie Memorial School