Saint-Léonard Origins & Evolution
Saint-Léonard might be internationally recognized as a borough of Montreal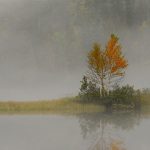 Montreal Origins & Evolution Montreal's rich history dates back to 1535 when the indigenous Iroquois people welcomed French explorer Jacques Cartier. Officially founded in 1642 by French settlers, the city rapidly developed into an essential hub for fur trading. Montreal's spectacular growth continued over the centuries, transforming this quaint outpost into a dynamic metropolis. Today, the city's deep-rooted history is... today, but its rich history has been written over centuries. Founded in the 17th century by French settlers, it was initially a rural parish that grew its roots around the Roman Catholic Church of Saint-Léonard-de-Port-Maurice. The development of the area gained momentum in the early 20th century, with an influx of Italian immigrants influencing its cultural fabric. By 1956, Saint-Léonard was finally awarded the status of a city. In 2002, it merged with Montreal and has since grown to become a bustling borough with a distinctive character.
The impressive evolution of Saint-Léonard has been hallmarked by the incorporation of modern amenities and the preservation of cultural heritage. The borough continues to nurture its connection to the past, encouraging a balance between progress and tradition that adds to its unique allure.
City's Geography & Demography
Located on the northeast island of Montreal, Saint-Léonard presents visitors with a unique combination of urban charm and verdant landscapes. The climate here is a mix of humid continental and warm summer conditions, offering snow-laden winters, colorful autumns, and warm, lively summers.
Saint-Léonard is known for its multicultural vibrancy, hosting a population mainly composed of Italian Canadians, but also heavily featuring Latin American, Arab, Haitian and Asian communities. This diverse ethnic composition contributes to a rich cultural atmosphere that is welcoming and engaging.
Cultural & Artistic Landscape in Saint-Léonard
Saint-Léonard proves its cultural vitality through a vibrant roster of events, museums, and theaters. The borough's artistic landscape is home to the Saint-Léonard Library, where art exhibitions and live performances are frequently held. There's also the Maison de la Culture, hosting various cultural events and concerts throughout the year. The borough is further enriched by an array of galleries supporting local artists.
The heart of Saint-Léonard's cultural life is undoubtedly its traditional Italian festivals and music competitions, reflecting the city's deep Italian roots and bringing alive local folklore and traditions like nowhere else.
Educational & Research Facilities
Saint-Léonard hosts comprehensive educational facilities from elementary schools to Cegep. The district has its own library within the city-ranging from public libraries to the specialized collections at Leonardo Da Vinci Centre. Research is also at the city's heart with numerous institutions dedicated to varied fields, allowing the city to maintain a progressive mindset amidst tradition and culture.
Saint-Léonard's Highlights & Recreation
A tour of Saint-Léonard can be quite a dynamic experience with landmarks that stand as testament to the city's rich history and diverse influent. Visiting the city, you'll be greeted by beautiful parks and recreational spots. Notably, Parc Wilfrid-Bastien and Parc Delorme serve as peaceful retreats within the cityscape, offering green spaces for leisure and relaxation.
A unique highlight of the city is certainly the Saint-Léonard cave, a natural underground cavern that hosts guided tours. This is a remarkable geographical feature and offers an adventurous way to learn about the city's geological history.
Commerce & Conveniences
The Saint-Léonard borough is not lacking when it comes to retail conveniences. The Place Viau Shopping Center offers a variety of stores and brands to cater to multiple shopping needs. Regular seasonal sales often make the shopping experience even more enjoyable to locals and visitors alike.
The commercial sphere of Saint-Léonard also comprises a wealth of banking options, postal services, and other essential services, making it a city that caters to all needs of local living and tourism.
Transport & Connectivity
Saint-Léonard is well-integrated in terms of transport services and connectivity. The borough is serviced by the Montreal Metro and other public transportation services that ensure hassle-free commuting within and beyond the city. The city's proximity to Montreal Pierre Elliott Trudeau International Airport makes it easily accessible to global travelers.
Sports Facilities
Saint-Léonard's passion for sport reflects in its well-equipped facilities such as, the Complexe Récréatif Roberto-Luongo and Parc Delorme. From state-of-the-art soccer fields and ice rinks, the facilities accommodate various sports catering to all ages.
Traveler's Final Take
Saint-Léonard stands as a testament to Montreal's diverse, multicultural heritage. Its cultural vibrancy, rich history, and modern conveniences make it a must-visit for anyone seeking an enriching travel experience. Whether it's exploring the Saint-Léonard cave, or attending a unique cultural event at the Maison de la Culture, there's always something to discover in this remarkable borough.
Must-Visit Spots in Saint-Léonard
Roman Catholic Church of Saint-Léonard-de-Port-Maurice
Saint-Léonard Library
Maison de la Culture
Parc Wilfrid-Bastien
Parc Delorme
Saint-Léonard Cave
Place Viau Shopping Center
Montreal Metro Station
Complexe Récréatif Roberto-Luongo
Leonardo Da Vinci Centre
Parc Delorme